Fortnite is hosting a short film festival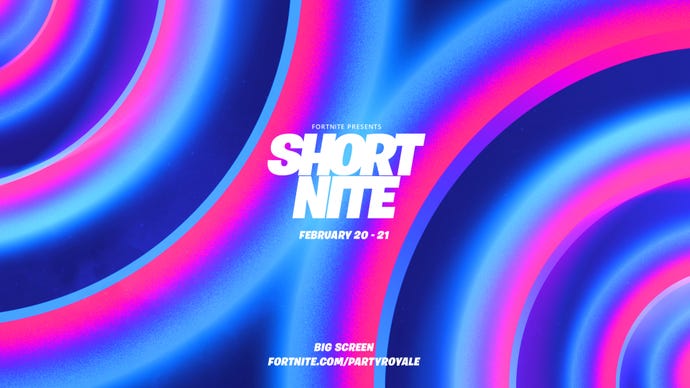 Check out 12 films in the battle royale game later this week
We've had concerts and movie short screenings, but now Epic is hosting a film festival in Fortnite.
The Short Nite film festival is being held in the battle royale giant between February 20 at 2pm ET and February 21 at 2pm ET, with 12 animated short films being shown during this time. The event will be taking place in Party Royale, with players able to stop by the Big Screen or watch these movies via Picture-in-Picture mode.
One of the 12 films being shown is Bench, a BAFTA long-listed short.
"Seeing Bench's warm global reception since its debut has been a standout achievement this past year," the film's director Rich Webber said.
"We're very excited to share the film inside Fortnite and contribute to the magic of a short film festival in Party Royale."
In the past, Fortnite has played host to a number of concerts, including DJ Marshmello and Travis Scott. These attracted audiences of 10 million and 12.3 million respectively. That's on top of Epic showing some of Christopher Nolan's movies in the battle royale title to help promote his latest film, Tenet, and releasing clips for the likes of Star Wars: The Rise of Skywalker in the game.