First Fallout: New Vegas shots out in the open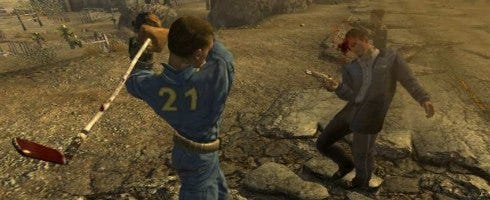 Bethesda's released the first direct-feed shots of Fallout: New Vegas.
Hands up if clocking someone with a golf club screams "awesome"?
The whole load of them is over at Joystiq.
The Obsidian spin-off was recently given a fall release for PS3, 360 and PC, with the first teaser trailer also released.
Players will need "hundreds of hours to explore" the Vegas wastelands, according to Bethesda last month.