Final Fantasy 7: Ever Crisis expanding to PC, Steam release announced
From mobile to PC.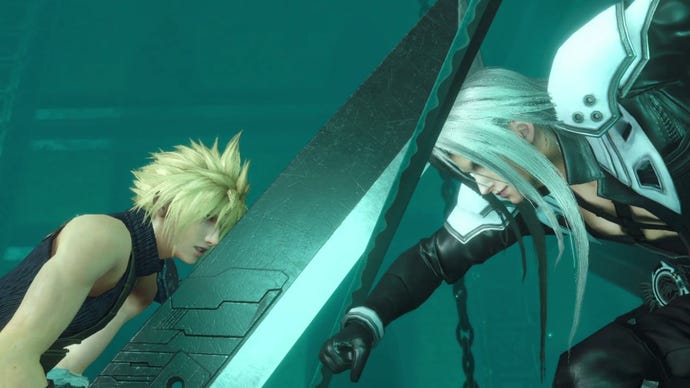 Square Enix has announced a PC version of Final Fantasy 7: Ever Crisis is in development.
Set to release on Steam at an undetermined date, the game was first developed for iOS and Android. Upon release on PC, you will be able to share your mobile game data with the Steam version (thanks, DSOGaming).
Final Fantasy 7: Ever Crisis tells the never-before-told story of a young Sephiroth. The game is a chapter-structured RPG experience that will cover key elements of the Final Fantasy 7 timeline, including the events of the original game, plus new story elements penned by Final Fantasy 7 Remake story and scenario writer Kazushige Nojima.
As you progress, you will encounter new characters and can play as iconic heroes, such as Cloud and Zack from Final Fantasy 7 and Crisis Core - Final Fantasy 7, respectively.
You can also team up various characters and customize each one with iconic gear and weapons to defeat opponents. These party members can include Cloud, Tifa, Aerith, Zack, and more. The game can be played solo or in co-op battle mode with up to three other members.
The game features a retro-style look combined with modern rendered graphics, a fast-paced command-based battle evolved from FF7's Active Time Battle, now revamped to play smoothly on mobile devices. The games battles also shine the spotlight on classic Final Fantasy RPG elements such as Abilities, Materia, Summons, and Limit Breaks while supporting additional features on mobile such as Auto Mode and Battle Speed.
Announced in 2022, Final Fantasy 7: Ever Crisis was released for smartphones on September 7 and had over 1 million pre-registered users before its release.