Final Fantasy 11 ditching consoles, embracing smartphones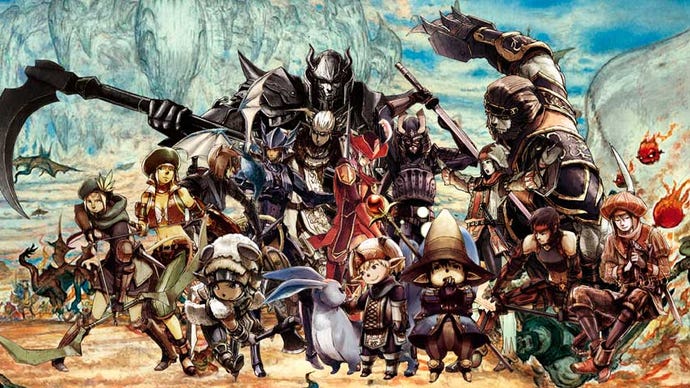 Final Fantasy 11 will live on, free from the constraints of its original platforms.
Final Fantasy 11 originally launched on PC and PS2 in 2002 (later, outside Japan), before coming to Xbox 360 in 2006.
Square Enix's MMORPG went on to become the most profitable Final Fantasy of all time.
The publisher has now announced that the world of Vana'diel will continue, albeit in a different form.
Eurogamer reports servers for the PS2 and Xbox 360 versions will be shuttered in March 2016.
The PC version will remain active, and Square Enix will continue to support it moving forward, but there will be no more content released after the grand finale.
Regarding that, one last main scenario update will go live in May this year. Called Rhapsodies of Vana'diel, it is designed to draw together events of the past 13 years and serve as "the ultimate compilation of all we have accomplished to date".
There will be three chapters, with the next two launching in August and November, and a new event called The Goddess's Gala, "as a show of appreciation for those who have loved Vana'diel throughout the years".
"The Goddess's Gala is a series of various campaigns that have been held previously to great acclaim and can be enjoyed by both regular players and returnees alike," Square Enix said.
So that's the end of that, I suppose. however, Square Enix is teaming up with Nexon for a mobile version, which will launch in 2016 in multiple territories.