Final Fantasy 11 Devs on the "Huge Hurdles" of Working on an 18-Year-Old MMO
As Final Fantasy 11 moves towards its 20th anniversary, the team behind the classic MMO considers its future.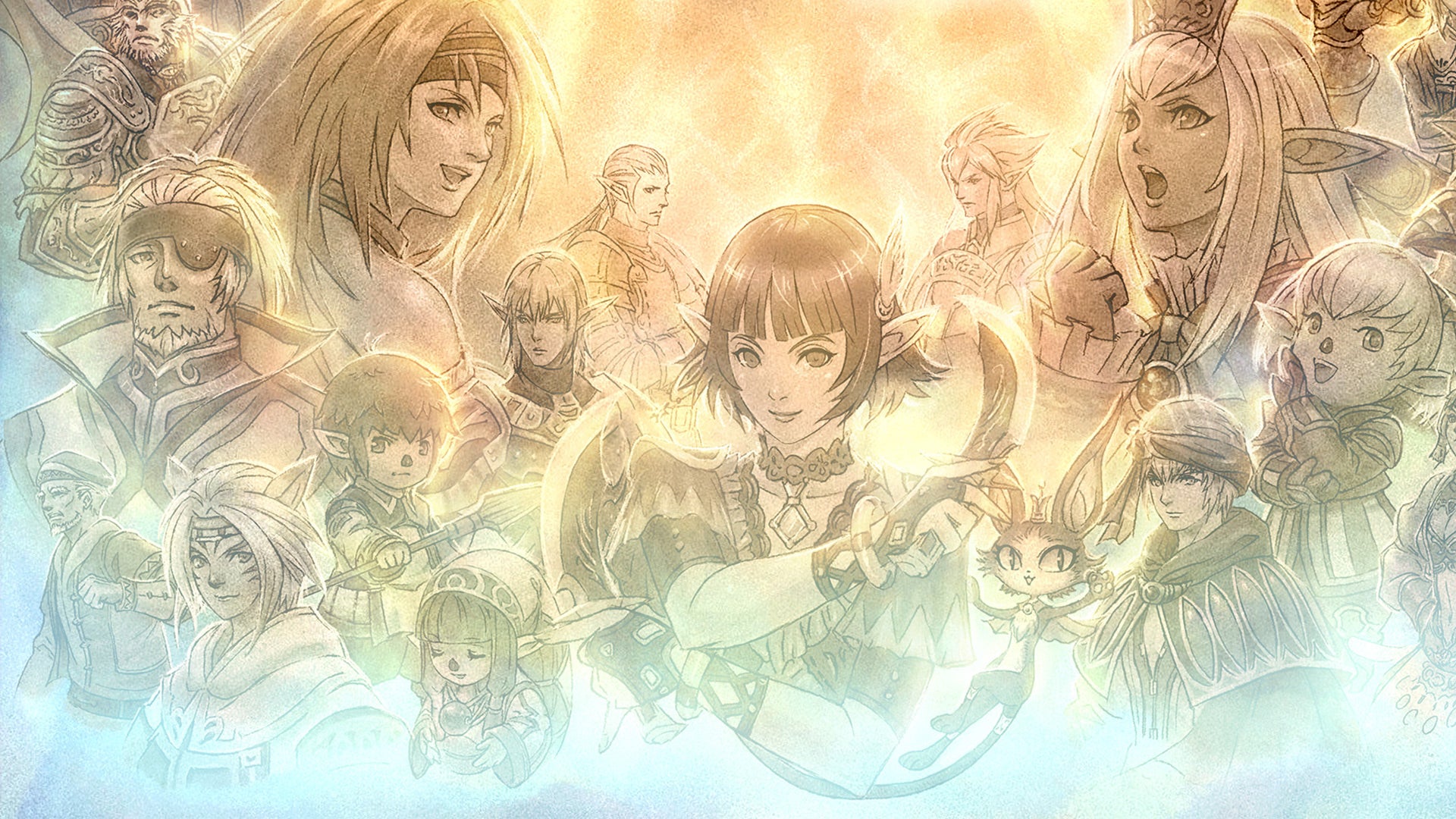 This article first appeared on USgamer, a partner publication of VG247. Some content, such as this article, has been migrated to VG247 for posterity after USgamer's closure - but it has not been edited or further vetted by the VG247 team.
Final Fantasy 11 is one of the survivors of the early 2000s MMO gold rush, a list that includes World of Warcraft, EVE Online, and Lineage 2. That's great company to be in. And yet, Final Fantasy 11 continues to live in the shadow of its younger sibling, Final Fantasy 14: A Realm Reborn.
From its Japanese debut in 2002, Final Fantasy 11 saw the release of five expansions and countless updates. Its last full expansion was Seekers of Adoulin in 2013, with the last major content update happening in 2015. Since then, players of Final Fantasy 11 have been treated to small tweaks and seasonal events, maintaining the living world of Vana'diel, but not massively expanding it. In February, the team added the Siren avatar quest and promised another new story scenario soon.
Fans have wondered how long Final Fantasy 11 will continue to run. Early last year, Final Fantasy 11 producer Akihiko Matsui confirmed that the team had achieved funding to get the MMO to its 20th anniversary in 2022. At the time, Matsui said that his developers had to work with budgets being evaluated on an annual basis, but they were lucky enough to achieve the funding to make some improvements and keep Final Fantasy 11 running.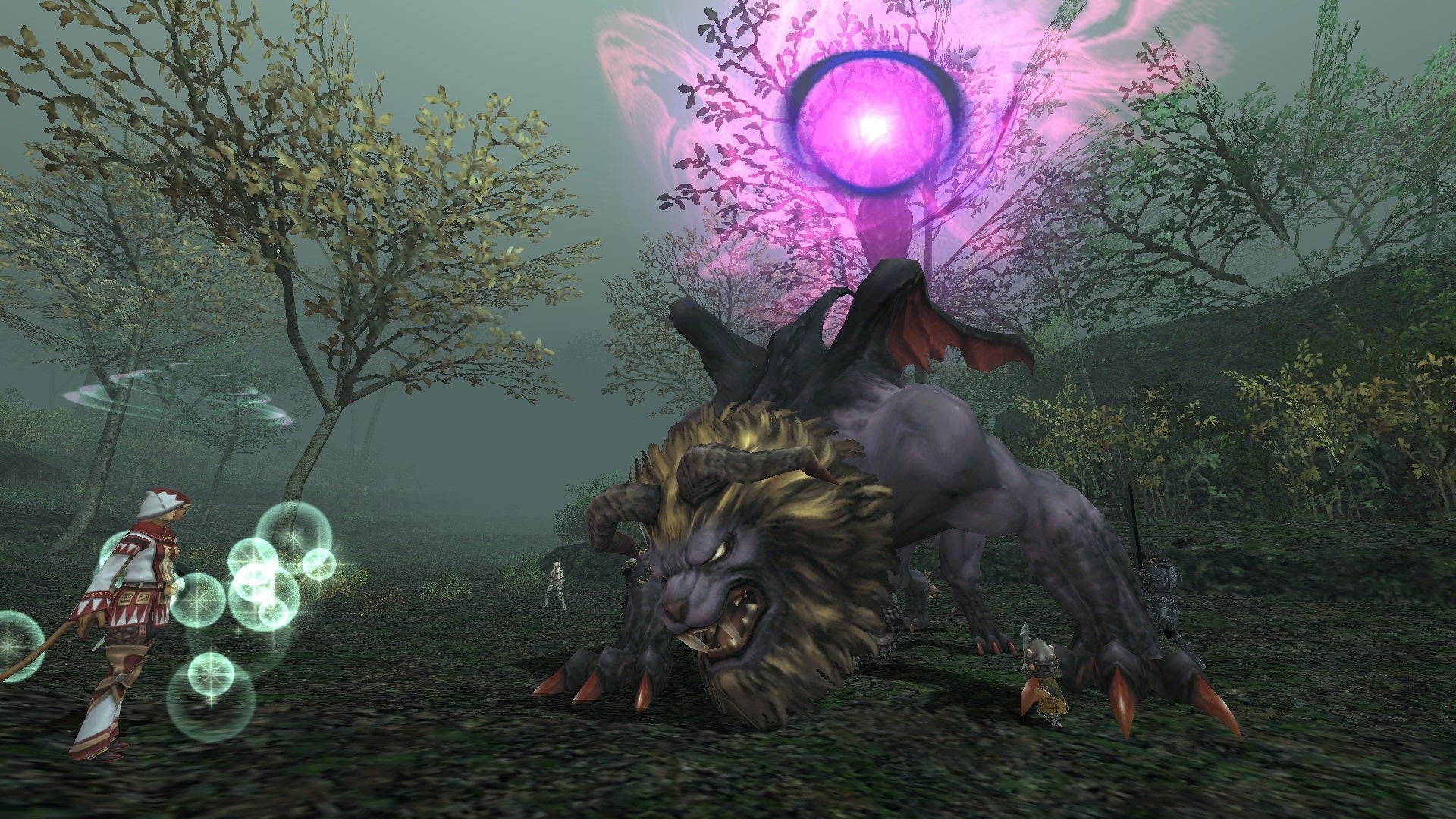 Fans have speculated on what the new additional funding could lead to. An HD remaster for modern platforms, or maybe a proper new expansion? When USgamer spoke to Final Fantasy 11 director Yoji Fujito about the MMO's present and future, he shot down the latter idea. "Unfortunately, there is no possibility of a new expansion. The reason for this is that we do not have the bandwidth to set up the massive environment required to create new areas, character models, textures, and animations," says Fujito.
Fujito reiterates that the team previously had to deal with single year budgets and development plans before now. Being funded until the 20th anniversary means the team can switch to "a more clear-cut medium-term plan." The change in funding also means that Square Enix can prepare for the 19th anniversary event, something that wasn't possible before.
"Our one-year plans used to terminate at the end of the fiscal year (April 1), meaning that we had to go into the May 16 anniversaries a bit flatfooted, so to speak," Matsui tells USG. "However, this is an issue which we are close to solving through these plans."
Working on Old Tech
Final Fantasy 11 was originally developed for PC and PlayStation 2, thought it did come to Xbox 360 in 2006. It's running on very old technology at this point, with Matsui and Fujito both acknowledging some development issues they've had. Both developers point to user interface problems that are difficult to fix, and Fujito says they face "huge hurdles" creating any new maps. He also notes a problem with development personnel: who wants to continue working on FF11 when name and prestige can be found on newer Square Enix titles?
"There aren't many people left internally who have the skills and knowledge to work in our development environment," admits Fujito. "By the same vein, Final Fantasy 11 devs who are steeped in knowledge of older techniques and development norms lose opportunities to work with newer technologies. The cost of passing the torch only increases with time. Skillsets and knowledge that were once commonplace are becoming increasingly rare."
Despite that, both believe that working on Final Fantasy 11 does impact modern Square Enix titles. Certain practices required to work on such an old game are still useful today, including memory usage conservation, model and texture handling, and server-client communications. And Matsui appreciates the older feel of Final Fantasy 11.
"I come from game designer roots and believe that the advancement of technology has not had a major effect on game design principles," says Matsui. "That isn't to say that technology hasn't affected how people enjoy games, but the concept of a given game has a lot of factors that aren't particularly impacted by the latest technological advances. That doesn't mean there aren't things that have changed over the years that I'd like to challenge myself—modern UIs, modern [character] advancement speeds, modern monetization methods—but I think these are things best handled by other games."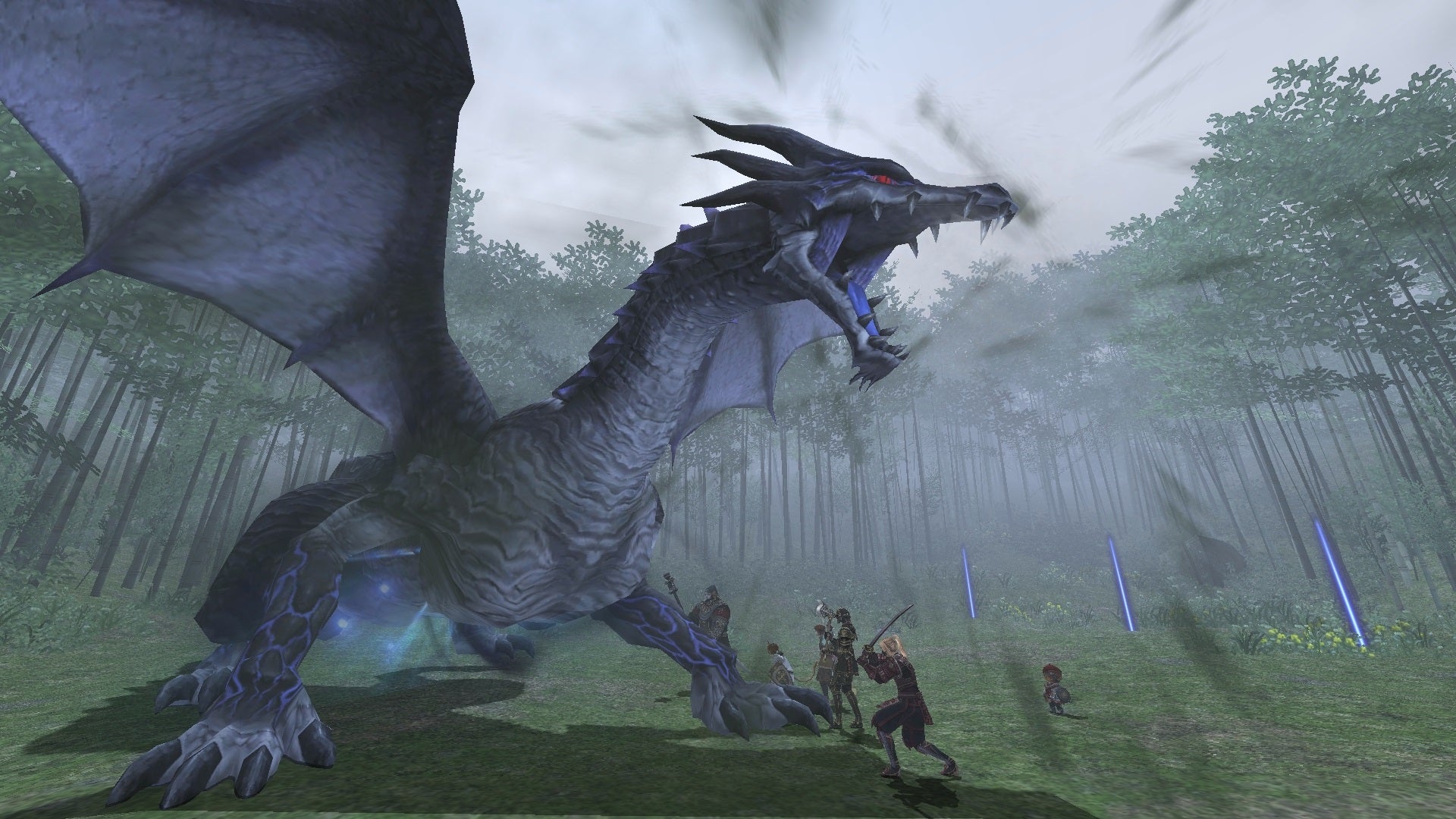 Still Playing Together
Final Fantasy 11 continues to be played, day in, day out, 18 years later. Players want to keep exploring Vana'diel; it speaks to them in some way that modern MMOs like Final Fantasy 14 or Destiny 2 do not. Fujito and Matsui believe that the bedrock of the game's ongoing community is the social bonds that have been forged over nearly two decades of play.
"I think a big reason is that for many players, Final Fantasy 11 was the first game in which they experienced working together with other players to tackle a variety of challenges, and they still enjoy doing this now," says Matsui. "I also feel the Final Fantasy 11 brought the flavor and style of the JRPG into the MMO space.
"I think that for many players, Final Fantasy 11 forms a part of their social infrastructure—they have formed bonds with other players through playing the game every day. I also think many players treasure not only the items they have collected in game, but also the experiences and memories they've made. I believe that part of the game's charm is the way it encourages players to value others who are also playing the game," says Fujito.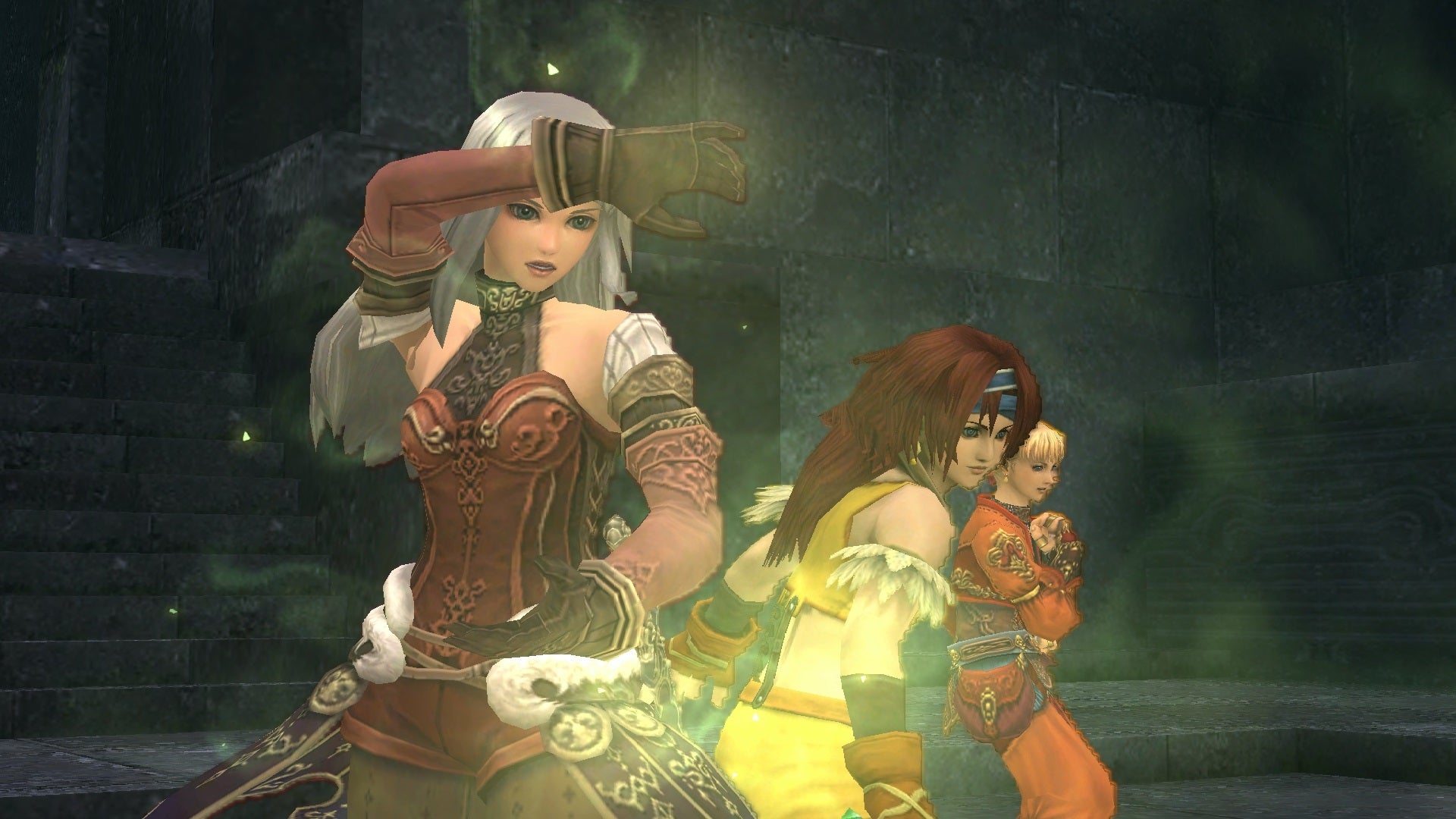 Final Fantasy 11 is also meaningful for the developers themselves. Fujito became director in 2016, after working his way up the chain since launch; he started working on text commands for Final Fantasy 11 way back in 2002, following his work as planner on Parasite Eve 2. Matsui started at Square Enix as the battle designer for Final Fantasy 4, but his credits include being one of the co-directors of Chrono Trigger and the lead combat system designer of Final Fantasy 14: A Realm Reborn. He started on as the battle designer in Final Fantasy 11, before briefly becoming the game's director and then producer in 2012.
Matsui's favorite memory of working on Final Fantasy 11 is playing it "with other players without them knowing who I am." He also loves hearing from other developers who grew up playing Final Fantasy 11, too. For Fujito, he fondly remembers the creation of one game feature. "It's hard to pick just one memory, but one of my most positive experiences was creating the chocobo breeding system, a very large mini-game within Final Fantasy 11. It was incredibly challenging but rewarding to create content in exactly the way I wanted," he explains.
One major question still remains for the Final Fantasy 11 community: what happens once the game reaches its 20th anniversary? Are they hurtling toward a planned shut down date? Fujito says that what happens is ultimately up to the community itself.
"What happens after the 20th anniversary largely depends on our players, so I can't provide any further information at this time," he says. "What I can say is that each and every one of us is greatly looking forward to giving it our all as we head toward this wonderful milestone."
---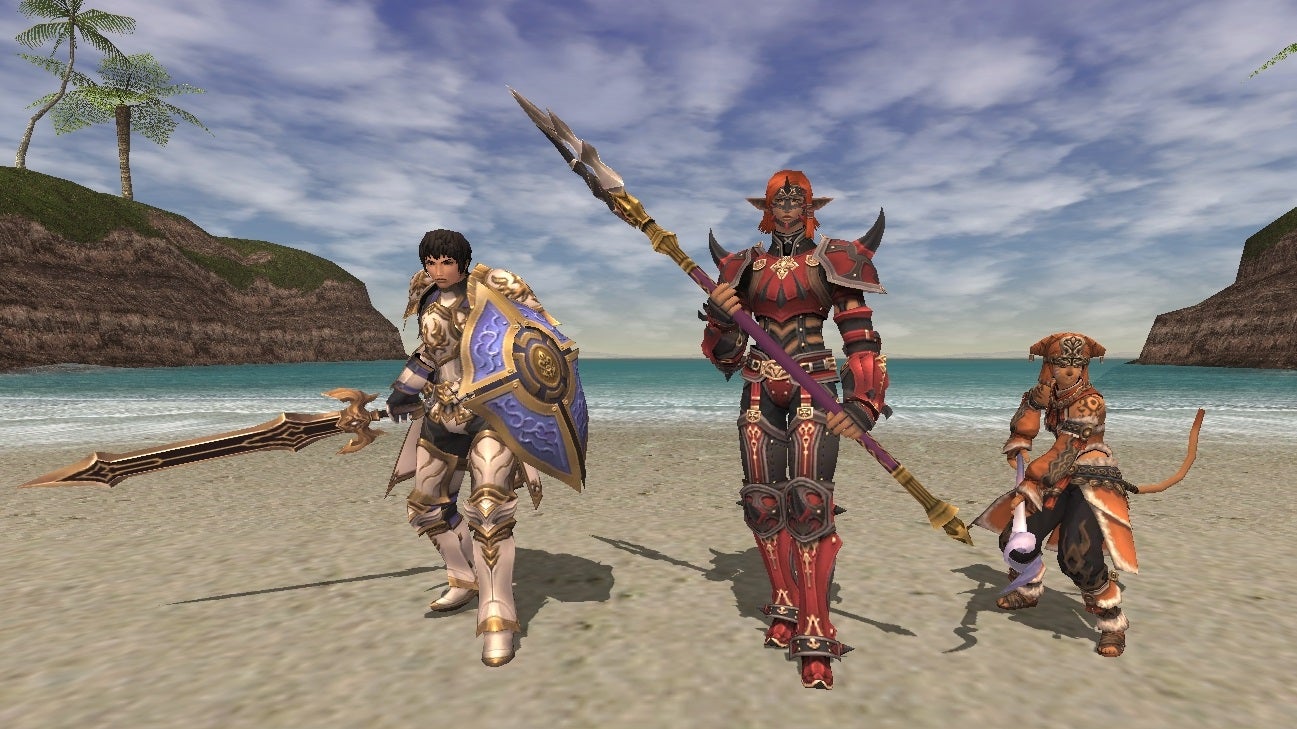 The pair also wanted to speak directly to the community. Below are statements they provided to USG:
From Director Yoji Fujito
Greetings to our dear adventurers! This is FF11 Director Yoji Fujito.
First of all, I would like to thank you all very much for continuing your adventures in Vana'diel.
Since our launch in Japan in 2002 and expansion of service to North America in 2003, we have seen many people visit Vana'diel throughout the years. Thanks to you all, we will soon be heading into our 19th year of operation this May.
Operating for such a long time has only been possible because our players continue to explore Vana'diel and defend it from peril time and time again. Even if only for a few minutes, the fact that you have stepped foot in Vana'diel adds color and depth to this world and thus preserves its form.
Our development team merely prepare the foundation for that adventure—it is our players who truly make up the heart and soul of this world.
On the road to this next milestone, we would like to extend our gratitude in saying one thing ahead of May 16th—happy 18th anniversary!
We hope that each and every one of you visit Vana'diel and continue to assist those within it.
Your support is greatly appreciated!
From Producer Akihiko Matsui
Greetings to our North American players! This is FFXI Producer Akihiko Matsui.
FF11 is going to be celebrating its 18th anniversary very soon, and I want to thank everyone for your support.
I'm quite surprised to see all the excitement coming out of the North American community over the last couple of years. We hope that with the help of the North American Community team we can establish an even closer relationship with our players and strengthen the communication between the development and operations team and you, the players.
Your continued support is greatly appreciated by the entire team!