Fallout 76 reviews continue to bomb - all the scores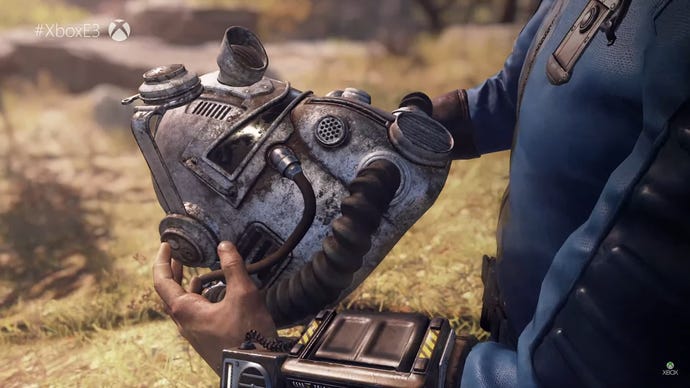 How has the multiplayer Fallout experience fared?
Bethesda launched Fallout 76 last week, the first multiplayer title in the series, and it's our chance to see how the publisher has combined the base-building and exploration of Fallout 4 with PvP.
So far, the response from critics has been lukewarm at best, but closer to cold as ice in most cases.
User reviews have been equally brutal - players who got their hands on the game early enough to flock to Metacritic and review bomb the game. Fallout 76's absence from Steam ruffled a number of feathers too, and the Metacritic user reviews range from an average of 2.4 to 2.9 across platforms at the moment.
The first patch dropped this week and will target game performance and stability on all platforms, as well as fixes to quests, UI, C.A.M.P.s, and more.
Hopefully it'll resolve the server crash that was seemingly caused by a group of players who triggered a synchronised launch of three nukes, hitting the same area on the map. They were booted from the server before they made it to ground zero.
Fallout 76 made its UK charts debut at No.3, which wasn't too bad, but was No.1 in terms of revenue. However, compared to Fallout 4's launch, sales were down over 80%.
Of course if you're curious, a fan of the franchise regardless of critical opinion, or just a sucker for punishment, the good news is Fallout 76 has had its price slashed by retailers. Here's the best deals we've seen for it so far in the UK and the US.
If you've already grabbed yourself a copy of the game, you can check out our collection of tips and tricks, recommended perks, and how to unlock some of the game's best quests.
If you're still musing over whether to commit, you can check out out review round-up below. All scores are out of 10 unless noted otherwise.