Fallout 76 updates scheduled through December, first patch coming November 19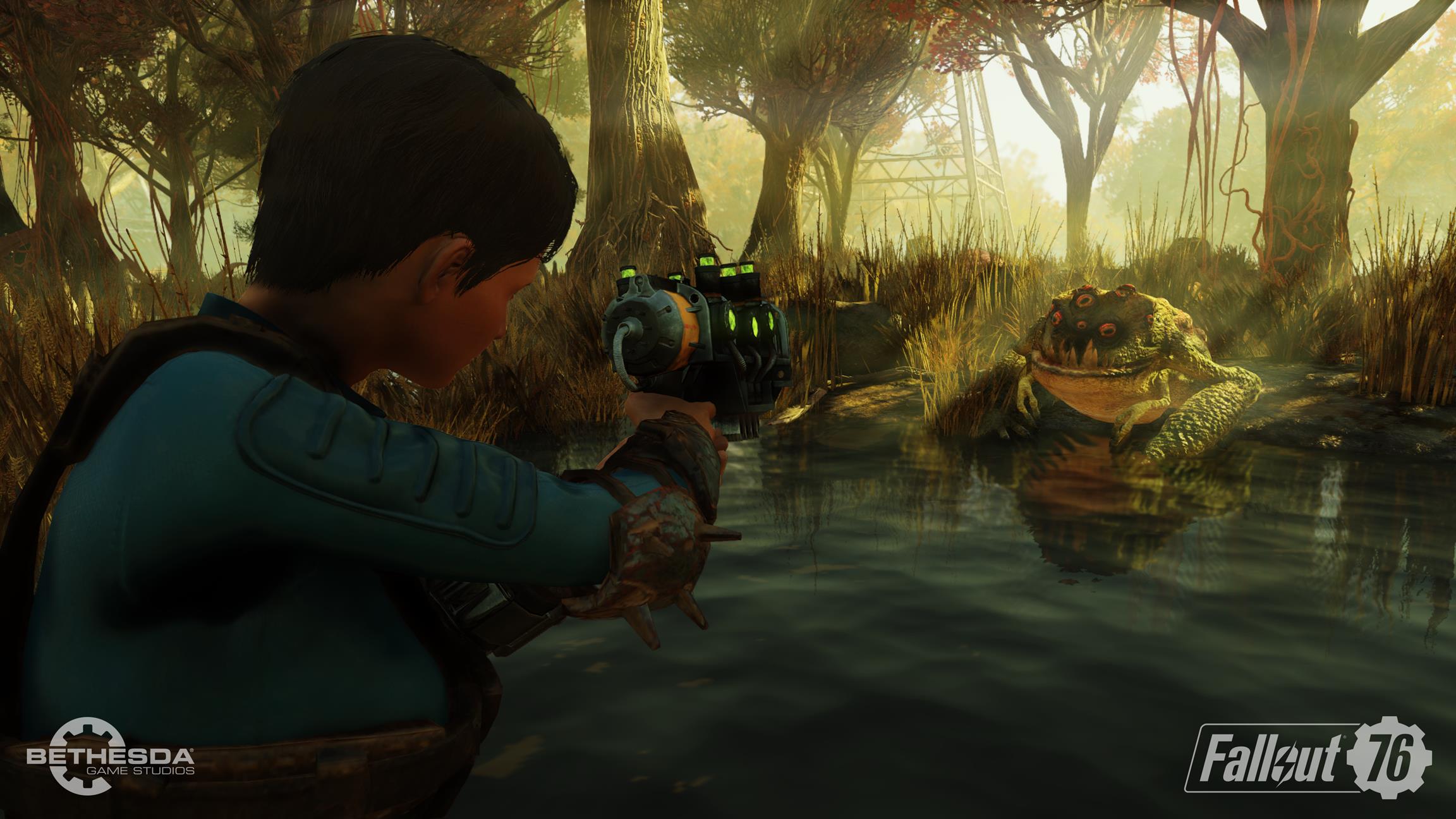 Bethesda has published a released schedule outlining updates coming to Fallout 76.
Update: Fallout 76 has gone offline for scheduled maintenance as Bethesda prepares its first significant patch to the open-world game since launch.
We've brought #Fallout76 offline for scheduled maintenance. During this time you will be unable to log into or play Fallout 76. Please stay tuned for updates!

— Fallout (@Fallout) November 19, 2018
Original story: Fallout 76 players can expect a string of updates implementing fixes throughout the remainder of the year.
Bethesda stated it has kept an eye on feedback, "taken note of issues," and problems reported by players.
The first patch will drop on Monday, November 19 and will include performance fixes and optimizations. This update will be rather large while future updates "should be much smaller in size," by comparison. That said, regular updates will always vary in size, said Bethesda.
In the coming weeks, players can expect a Stash Limit increase and several quality of life adjustments on PC.
"Our plan is to update the game on a regular basis with patch notes that detail what we are addressing with each update," said the announcement. "If that changes, we'll let folks know as things may shift as we need to balance adding features with server stability and maintenance."
Fallout 76 updates by end of 2018
November 19 Patch - Will focus primarily on game performance and stability on all platforms but will also come with a list of fixes to quests, UI, C.A.M.P.s, and more. Patch notes will be available early next week.
Stash Limit Increase – Will be increasing the stash limit in the coming weeks. The current limit is there for technical reasons, to cap the number of items the game is tracking in the world, including every container and stash. We have some ideas in both the short- and long-term that will address the size without risking stability, but this is one we need to take our time on to make sure it is done right.
Push to Talk for PC – After listening to all of your concerns, we have made progress on getting this into the game and it will also be included in an update in the next few weeks.
Ultrawide Support for PC – 21:9 support will be coming soon. We have seen it in testing and it looks awesome.
FOV Slider for PC – We know this is popular request for our PC players— look for an FOV slider soon.
Exploits of Various Types -Many exploits we've seen reported have been known and will be addressed in a future update.
Updates expected in 2019 include additional fixes and changes, and new content and game systems. This includes new Vaults, new ways to improve C.A.M.P.s, ways to create, team-up and faction-based PvP, and more free add-ons to be revealed.
Fallout 76 players can also expect articles each week highlighting "new events, content, and features."
Those just starting out in Fallout 76 can find all of the power armor locations and Bobbleheads through our guide pages. We also have some Fallout 76 tips for both fans and first-timers.