Fallout 76 Power Armor: Here's where we've found power armor so far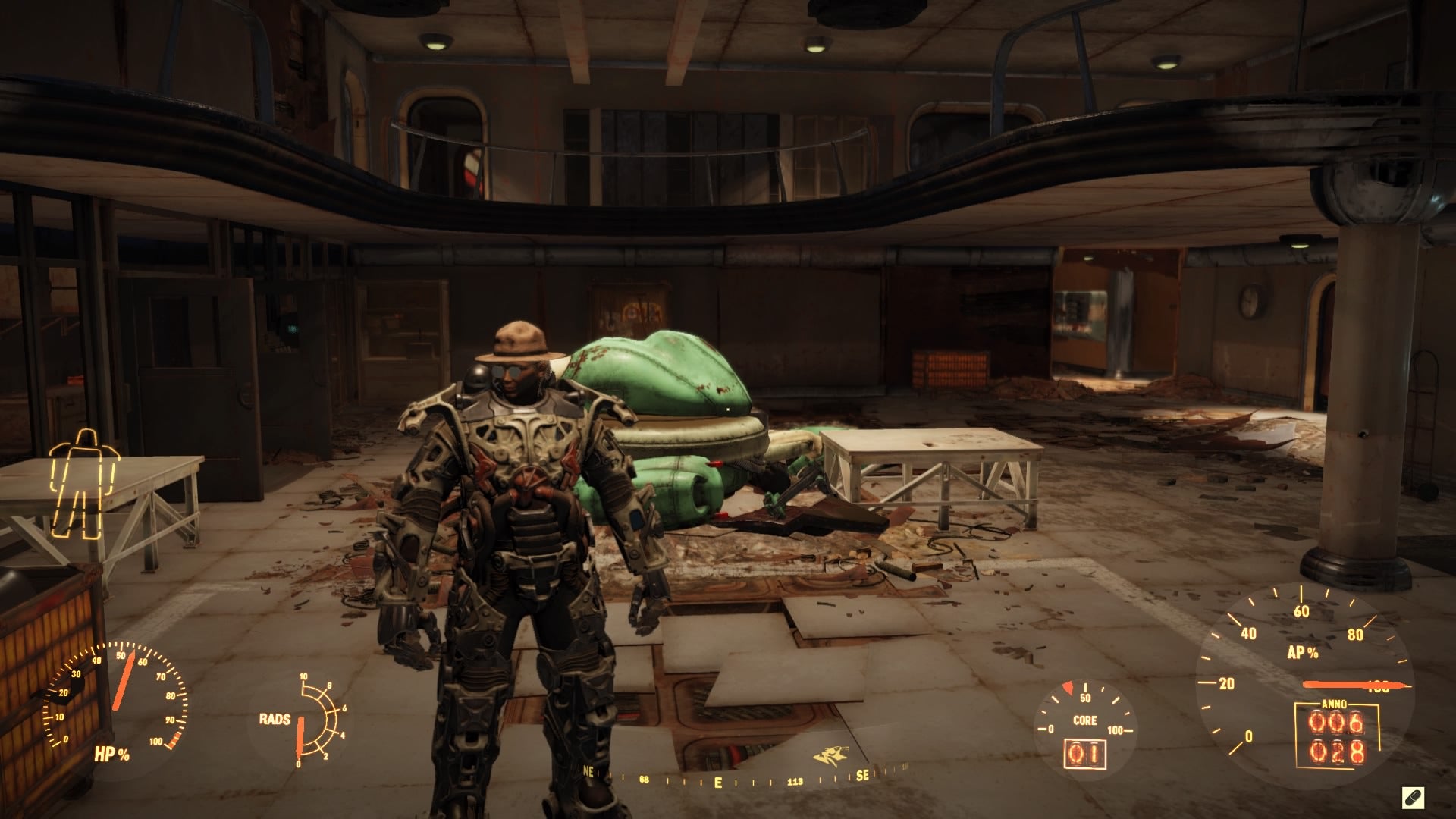 You're going to be spending a whole lot of your time in Fallout 76 exploring the Appalachian wilderness and fighting the mutated beasties you find - so you're going to need the best outfit for the job: power armor. Here's where you can jump into your very own set of Power Armor, as well as how you can repair, customize, and store your pieces.
Power Armor in Fallout 76
In Fallout 76, the power armor system is very similar to Fallout 4. You start with a basic frame, and then attach different pieces of power armor to that chassis.
Most of the types of power armor, like Raider, T45, and X-01 look like they return in Fallout 76. But unlike Fallout 4, different models of power armor are only equippable once you've reached a certain level, so you might get unlucky and happen upon parts you can't use.
There's not one single place that you have to go to get power armor, you can find sets of it throughout the world, but it seems that these frames are equipped with random pieces.
The spawns also seem to be semi-randomised. You can find sets of power armor in the same roster of places, but a suit won't always spawn there for every player.
Again like Fallout 4, power armor runs on fusion cores, which can be looted from the open world, especially from large buildings with fusion generators. You seem to be able to run on one charge from a fusion core much longer in Fallout 76 though, so don't worry too much about them being scarce.
Where to find power armor in Fallout 76
As for laying your hands on a set for yourself, you have two options:
First - progress through the main quest line until you're given the location of a set of power armor via a Responder Terminal. This option probably saves you a lot of running around waiting for random spawns.
But if you can't wait, your second option is to try and find a frame at one of the spawn points around the world. I found mine at Arktos Pharma to the southeast of Vault 76, (see screenshot) upstairs in one of the large hangars.
I've also found power armor stations - where more suits can spawn - in the northeast of Wade Airport, the basement of the Kanawha Nuka-Cola Plant, and to the north of the Billings Homestead.
Hopefully you'll find a set of power armor at one of those places, we'll add more as we find them.
Addition power armor locations
We've also seen reports on Reddit of different spawn points around the world. Here's where other people have been finding Power Armor:
Outside of the Belching Betty mine during the Into the Fire quest that you get from the Charleston Fire Station.
Inside one of the containers at Morgantown Train Yard
Watoaga Municipal Centre over in the southeast of the map
Inside of the Poseiden Energy Plant
Near the bridge in Point Pleasant
Inside the Grafton Dam Building
Over by the worksheds by Mama Dolce's Food Processing
How to customize and repair power armor
Once you've claimed a set for yourself, you're going to want to take care of it. To customize and repair your power armor, you need to take it to one of the yellow power armor stations that you find dotted around the map, or can build at your C.A.M.P.
You can find a power armor station at any of the locations that I listed above as spawn locations for frames, so you might get lucky and find some new parts too.
If you're in the mood for more collecting in Fallout 76, here's everywhere we've found Bobbleheads in Fallout 76 so far.
For more general advice, check out our Fallout 76 tips for new and returning players.