Fallout 76 Power Armor Edition canvas replacements start shipping next week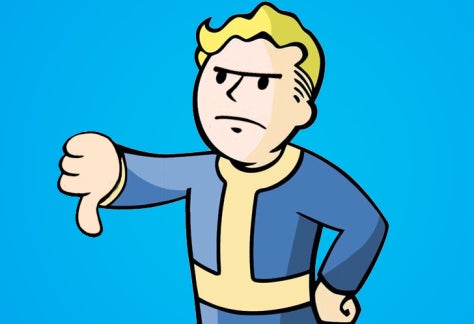 The long wait is almost over: Fallout 76 Power Armor Edition owners who filed a ticket for a replacement bag will receive it soon.
Bethesda popped a notice on Twitter today stating the replacement bags for the Fallout 76 Power Armor Edition are shipping next week.
The expensive edition advertised a canvas bag, but it instead included one made of nylon. Bethesda offered customers a replacement with a bag actually made out of canvas. The wait for manufacturing was four to six months and Bethesda extended the deadline for owners to claim a replacement bag twice.
Now, the long wait is almost over. Original story follows.
We are expecting to ship the Fallout 76 CE canvas bags starting next week. Once the final date is confirmed, our team will be following up on those submitted tickets. We appreciate everyone's patience.

— Bethesda Support (@BethesdaSupport) June 6, 2019
Original story
Fallout 76 players who ordered the Power Armour Edition of the game are going to have to wait a hell of a long time for their replacement bags.
Fallout 76 Power Armor Edition customers have finally got an update on the lead-time for the replacement canvas bags they pre-ordered back in June. We'd like to say we're shocked to discover it's going to be anywhere from four to six months, but with the way things have been going this game, it's just another disappointing drop in the ocean of unfortunate events.
Once players have had their request for a replacement bag validated - which is proving difficult enough - they're receiving email confirmation that lets them know they've been approved for a "new canvas bag once it has been manufactured," and to "allow 4-6 months for manufacturing and delivery."
In the interim, eligible customers are being offered 500 Atoms. Again.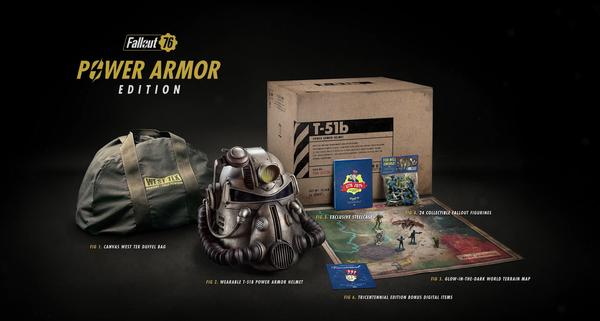 Pre-orders were open for the Power Armor Edition of the game - which advertised the snazzy canvas bag you can see in the picture above - six months ago, and five months before the game's launch.
It was shipped to customers with a nylon abomination instead with no heads up about the swap.
Initial complaints were met with a response saying that the advertised bag was a "prototype" and that it would have been "too expensive to make".
Following the social media shit storm, Bethesda apologised and offered affected players 500 Atoms to compensate for the screw up, which went down about as well as you'd imagine, given that 500 Atoms translates to around £4/ $5.
The studio finally relented when the glare of the limelight became a bit too much, saying it was "finalizing manufacturing plans for replacement canvas bags for the Fallout 76: Power Armor Edition." That was at the beginning of December.
So the good news is that the plans have been finalised. The bad news is that it's going to take four to six months to get the canvas bag replacement.
In other Fallout 76 news that's riled up the community, contrary to what the devs said prior to launch about microtransactions being cosmetic only, loot boxes may be coming to the game, after dataminers discovered code suggesting that the they would be items that can be purchased and will offer a number of buffs that will affect gameplay.
Who knows what lies in store for tomorrow.