Fallout 76's collectors edition includes a wearable helmet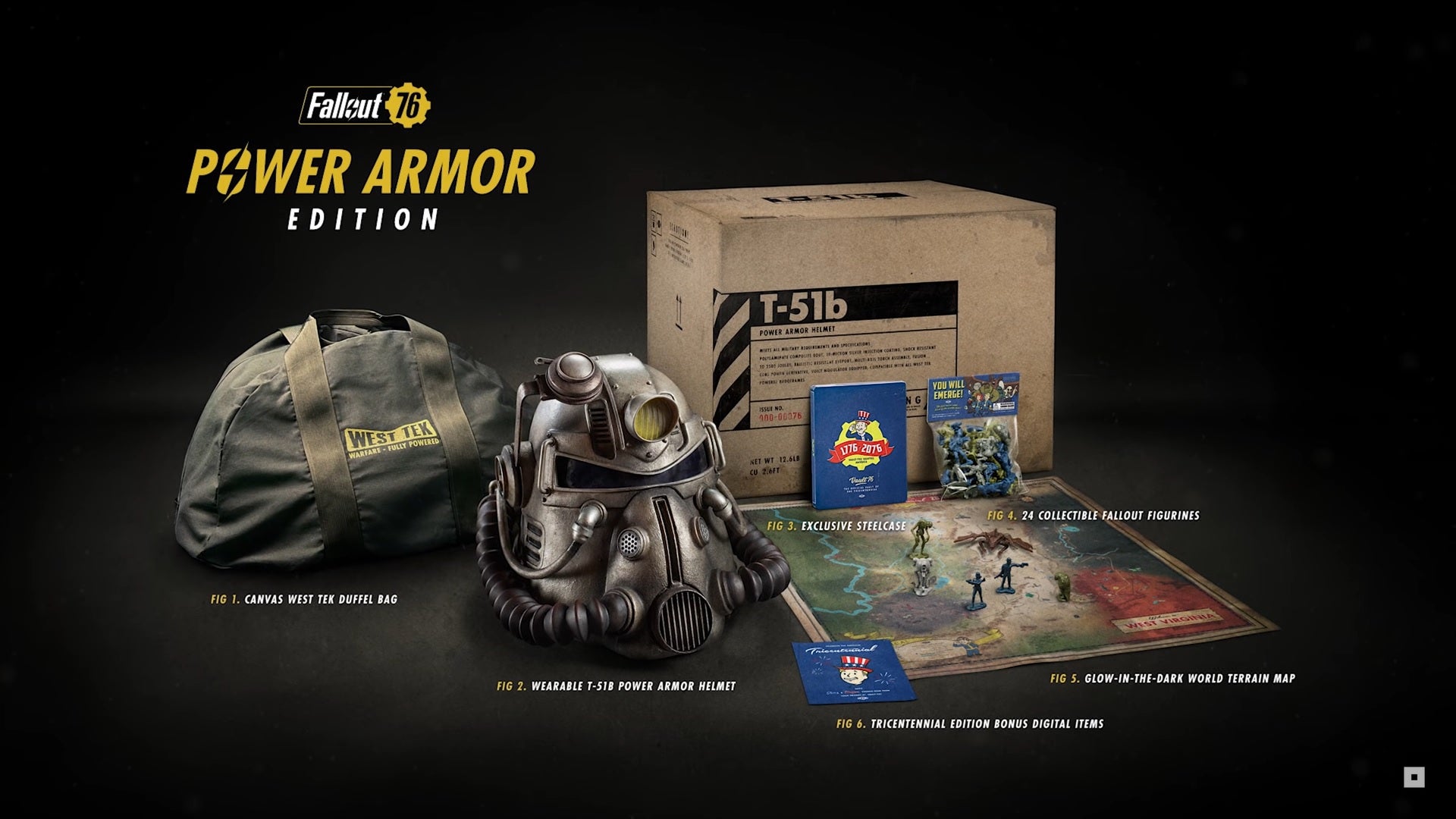 The Fallout 76 Power Armor edition will help you feel like you've joined the Brotherhood of Steel.
We now have a clearer picture of what Bethesda has planned for Fallout 76, the online survival game set in the early days of the franchise. While the game will certainly be different from Fallout 3 or 4, one thing hasn't changed: special editions with wearable loot.
Much like Fallout 4's wearable Pip Boy, the Fallout 76 Power Armor edition includes a helmet you can plunk on your head for a Brotherhood of Steel role-playing session.
Wearing the helmet would probably be enough, but the Power Armor trailer goes a step further. Apparently this gear will also include a functioning headlight and voice modulation.
If that's not enough, the Fallout 76 Power Armor edition includes the following:
A canvas West Tek duffel bag
An exclusive steelcase game case
24 collectible Fallout figurines
A glow-in-the-dark world terrain map
Tricentennial Edition bonus digital items
Fallout 76 beta access
Oh, and you'll even get a copy of the finished game, unlike some currently available collector's editions.
In the UK, the Power Armor edition will be a GAME exclusive. You can pre-order it today for £174.99.
Keep an eye on our E3 conference time guide for all the upcoming conference times and stay on top of all the big E3 2018 announcements.