Fable III - first shots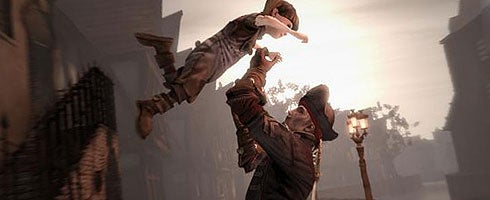 Is it the weekend yet? Microsoft released the first screens of Fable III overnight.
See below. The game was shown at X10 yesterday, and is now confirmed to have no HUD. This is the news that was going to "piss" everyone off. Innovation, right there.
Looks as though the piratic theme from Fable II has made it into the third RPG. Wouldn't be a Fable game if it didn't have daft hats and boots.
It's out this "holiday".