Ex-MyWorld dev confirms former Realtime chairman as MyWorld buyer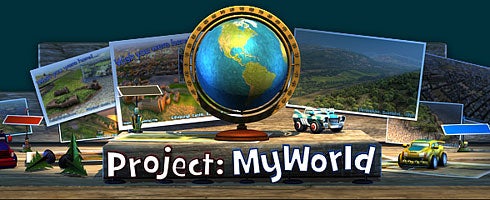 It's Ian Hetherington's world now.
Speaking with Gamasutra, former MyWorld lead artist Tahir Rashid - now co-company director and art department head at Electric TopHat - got straight to the point. The rumor, he explained, is rumor no more.
"MyWorld was bought a few weeks back by Kimble Operations which is basically Ian Hetherington as he wanted the project to get to market."
Hetherington used to be chairman and chief strategy officer at Realtime Worlds before the developer put out an all points bulletin on its own bank account and dove into administration.
Rashid also spilled the beans on the new developer's staffing situation. Or rather, he took the beans that had already tipped over themselves and spread them around in the carpet.
"There are 20 people left from the original MyWorld team that decided to stay with it. We are very pleased the project is not dead and look forward to them getting it out the door," he said.
Meanwhile, he billed Electric TopHat as a "Version 2.0" of Realtime Worlds, only with a focus on smaller, less expensive games.
So basically, the whole thing's a phoenix mixed with a hydra. Realtime Worlds dies, and then two new developers rise from its ashes. Now that's something we can get behind. We're also strangely drawn to the name "Electric TopHat." We're not sure why.