Tekken 8 gets officially named, a new trailer – but no release date yet
'Stay tuned' for more, says Bandai Namco as it shows off some pretty slick footage of its latest 3D fighter.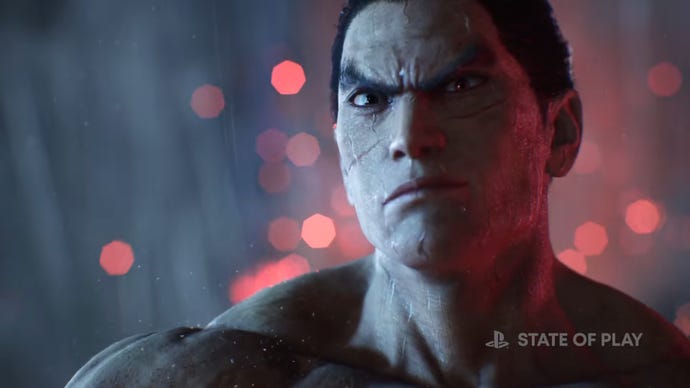 Are you ready for the next battle? Today during the PlayStation State of Play, Bandai Namco showed off the next entry in the esteemed Tekken series: Tekken 8.
The game was first teased back at EVO 2022 in a 'blink and you'll miss it' teaser. Back then, we weren't sure hhether this will be the next canon game in the series, or another spin-off like Tekken Tag Tournament 3 – we have our answer now, though!
In the trailer above, you can see long-term bad guy and all-round terrible father, Kazuya, battle it out with his son and devil-laced master of karate, Jin. Though the footage seems dolled up for trailer, this very much looks like it's in-engine – all the good stuff is there; terrain deformation, hit effects, nice 3D camera panning. If the game looks this good in action, we're in for a real, proper treat.
The game was confirmed for a launch on PS5 with this new trailer, but there's still no release date yet. Bandai Namco urges us all to 'stay tuned' for more though – and that makes it sound like more information may be on the way soon.
Dare we say, 'Game Awards'?
Tekken 8 was one of the games
featured in the Nvidia Geforce Now datamine
, so it's arrival isn't a massive surprise, but it's still nice to see it all formalised.
After over 9 million sales and five years of support, it looks like Bandai Namco and face of the series, Katsuhiro Harada, are ready for the next battle with Tekken 8 – here's hoping it's as popular as this entry.