EA stock dips on lower-than-expected Medal of Honor scores, EA responds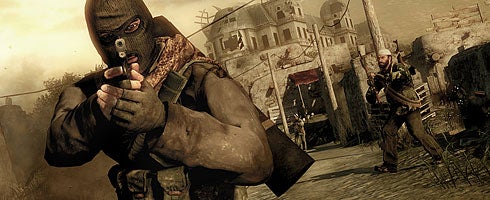 War - what is it good for?
Not EA's shareholders, apparently.
After a 15 percent rise in EA's shares over the past six weeks - mostly due to strong Medal of Honor pre-orders - the stock rollercoaster drove right past a big ol' "unfinished" sign and went careening back down to earth to the tune of six percent. The culprit? Reviews that didn't simply read "How awesome is Medal of Honor? So awesome."
EA, however, isn't too worried about its recently refurbished shooter franchise.
"The game had the highest pre-orders in the 11-year history of the Medal of Honor franchise," the publisher said in a statement. "This is an essentially big achievement considering Medal of Honor has been dormant for several years. This is the first year in rebooting the franchise."
"Medal of Honor is part of a larger EA strategy to take share in the shooter category. This is a marathon not a sprint - today's Medal of Honor launch represents a step forward in that race."
Yes, Activision, we're sure Black Ops has all kinds of neat modes and weapons, but is it properly hydrated?
Thanks, Gamasutra.