EA confirms first three MMA fighters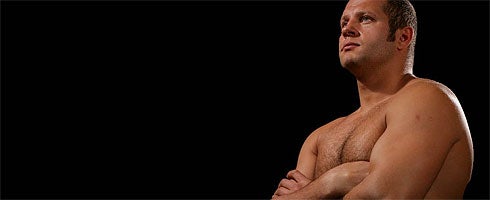 EA's announced the first three fighters for its upcoming UFC-facing MMA title, namely Fedor Emelianenko, Gegard Mousasi and Renato Sobral.
Emelianenko is the cover star. Apparently he's a mixed martial arts "big cheese". He may as well be called "Bingo the Great" for all that means to us, but he looks very violent, so we're not going to take the piss out of him.
PR here. The game's out next year for 360 and PS3.