Dragon Age 4: everything we know so far about Dreadwolf
Here's everything we know so far about BioWare's fourth Dragon Age game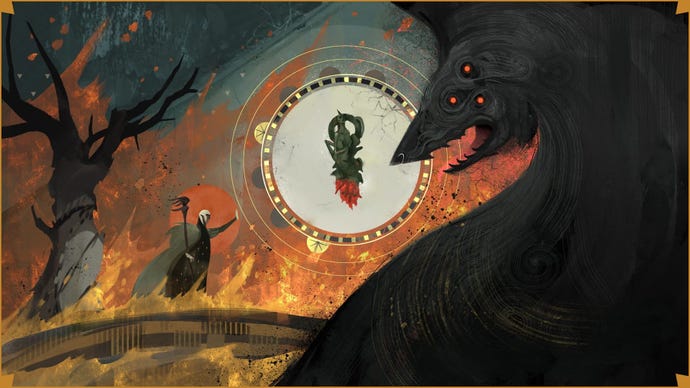 It's been almost a decade since BioWare released Dragon Age: Inquisition, the third instalment in the Dragon Age series, so we're about due for a new adventure in Thedas.
BioWare first teased us about a new Dragon Age game all the way back in 2018 with a trailer at The Game Awards, and we heard relatively little since. Last year, however, more information trickled through about Dragon Age 4, including the official title.
Back in June 2022, BioWare released a blog post announcing the name of their next game: Dragon Age: Dreadwolf.
Why Dreadwolf? Well, that comes from a recurring character in Dragon Age that Inquisition fans will be familiar with, but more on them in a bit.
Since that post we've still heard relatively little, so it's unlikely we'll be playing Dreadwolf anytime in 2023, but there will hopefully be a lot more announced and revealed over the coming months about the new game, and we'll be covering everything we see here.
With that in mind, here's everything we know about Dragon Age: Dreadwolf so far.
Projected Dragon Age: Dreadwolf release date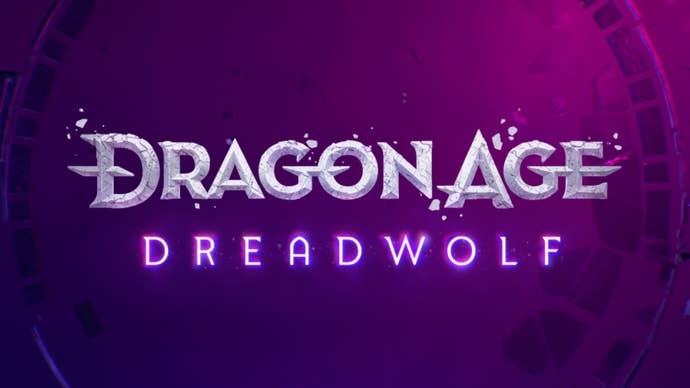 There is no release date for Dragon Age: Dreadwolf right now. BioWare released a development update back in February 2022 saying the game was "right in the middle of production", but no further updates followed. Late 2023 is probably an optimistic release window, so we might have to wait until 2024 to play the game, but we'll update you as soon as we hear any news of a release date.
Dragon Age: Dreadwolf antagonist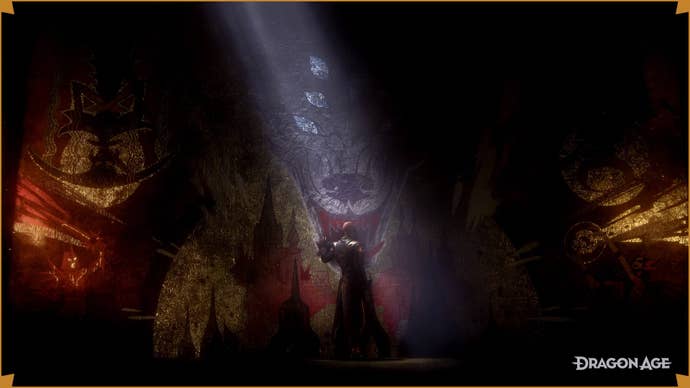 The name Dreadwolf refers to the main villain of Dragon Age 4, Solas the Dread Wolf. Solas is an elven outlaw mage who first appeared in Dragon Age: Inquisition as a party member who helps the player understand the metaphysical realm the Fade.
Solas is not all he reveals himself to be, and more about his life is revealed at the end of Inquisition and its Trespasser DLC (which are currently available on Xbox Game Pass).
There's plenty of time to play Inquisition and learn who Solas is yourself, but BioWare have also said that "If you're new to Dragon Age, you have no need to worry about not having met our antagonist just yet. He'll properly introduce himself when the time is right".
Dragon Age: Dreadwolf setting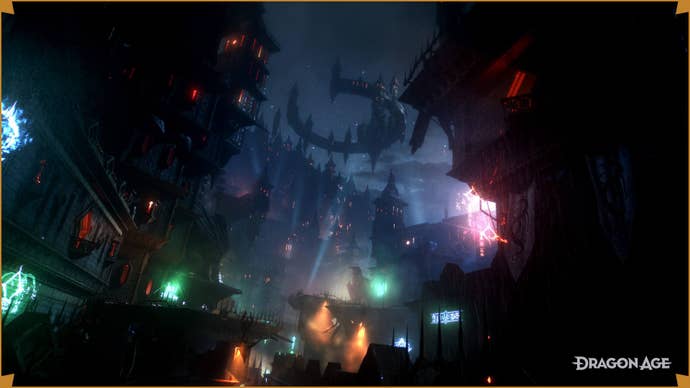 The Dragon Age series takes place in the world of Thedas, with each game taking place in one of its various nations. Origins was set in Ferelden, Kirkwall was the setting of Dragon Age 2, and Dragon Age: Inquisition was set across multiple regions of Thedas.
We now know that Dreadwolf will be set in Tevinter, an Imperium in the north which is governed by a powerful oligarchy of magic-wielding magisters led by an Imperial Archon.
The 2020 Game Awards teaser showed a glimpse of Tevinter's capital Minrathous which looked full of magical colours and floating gothic castles. It's likely that we'll travel to other places around Thedas like we did in Inquisition, with Tevinter being the focus, but places such as the Deep Roads will probably pop up again.
Dragon Age: Dreadwolf returning characters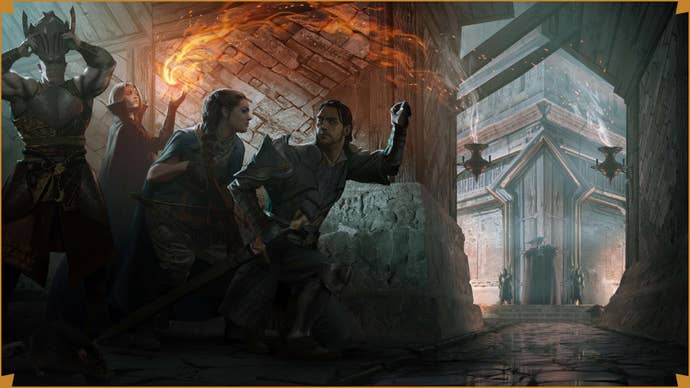 Dragon Age has a familiar cast of characters that appear in each game, including the protagonist from Dragon Age 2 turning up as a companion in Inquisition. We should expect to see some more familiar faces along with Solas in Dreadwolf, and we even had confirmation of one more returning character in the 2020 trailer.
The Game Awards 2020 teaser featured our favourite unreliable narrator and dwarven archer Varric Tethras, who was a party member in both Dragon Age 2 and Dragon Age: Inquisition. Those are the only two characters we can bank on returning right now, but it wouldn't be a shock to see more Inquisition party members show up down the line.
Dragon Age: Dreadwolf story and gameplay
We know very little about what will happen in Dreadwolf or how the game will be designed, but we have been given a few hints.
The teaser for the game hinted that the hero will be someone with "No magic hand, no ancient prophecy. The kind of person they'll never see coming", which seems to hint that the story will be about starting from a position of no power and becoming stronger.
This seems to tie in with the words of BioWare general manager Gary McKay, who in a blog post in February last year said that "We are focused on a single-player experience that is built on choices that matter."
There was also some recent footage of Dragon Age Dreadwolf's gameplay leaked online, which has given us a very early peek into how the game might play. A user on the Dragon Age subreddit submitted some GIFs from an early playtest given to them by an anonymous playtester, in which we see some very early gameplay.
The clips featured "An Elvish "Knight" Class (the character screen actually says they are a mid-level Grey Warden), they've got a sword and a shield, They also have two party members, another knight dude and a female dwarf rogue. I suspect both models are placeholders and they won't actually look like they do in the final game."
To see more about the brief leaked clips and see the full post for yourself, read this article Oisin Kuhnke wrote about the leaks.
That's all the information we have on Dragon Age: Dreadwolf for now, we'll continue to update this page as we learn more information throughout 2023 so make sure to bookmark it so you don't miss out. Also be sure to follow the Jelly Deals Twitter account where we'll post the latest Dragon Age: Dreadwolf pre-order news among all the best deals we spot each day.