More people finished Doom Eternal than Doom 2016, according to id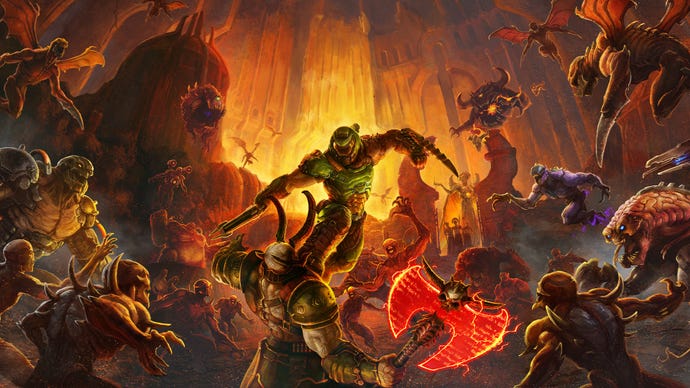 Doom Eternal is getting its final piece of DLC today, and ahead of the finale of the Doom Slayer saga, its developers have been reflecting on the rebooted series.
In an interview over at PC Gamer, Doom Eternal director Hugo Martin has revealed some interesting bytes of information about the game – with perhaps the most telling being that Doom Eternal has a higher completion percentage than 2016's rebooted Doom.
Doom Eternal's completion rate percentages are "much higher" than the studio saw in the first game in the newly-resurrected series, suggesting that a mix of Covid-19 lockdown and an appetite for the series have resulted in players being more diligent in finishing off purchases than they were before.
In the same interview, Martin also defended the Marauder; a divisive enemy that many complain hobbles the rhythm of the frenetic shooter with his counterattacks and relentless zoning.
"The idea was that there would be one [enemy] that would command your respect, and then what that would do for the other [enemies] that when he is out on the floor," Martin said. "All he does is steer you into the fun zone." Which, apparently, is prioritizing enemies on the fly.
The jury is still out on that one. Nevertheless, Doom Eternal has been a hit, and with The Ancient Gods – Part Two arriving today on PC, Xbox One, PlayStation 4, and Stadia, it's highly likely you're going to go toe-to-toe with a Marauder or two one last time.