Disintegration is a high-flying squad shooter from one of the co-creators of Halo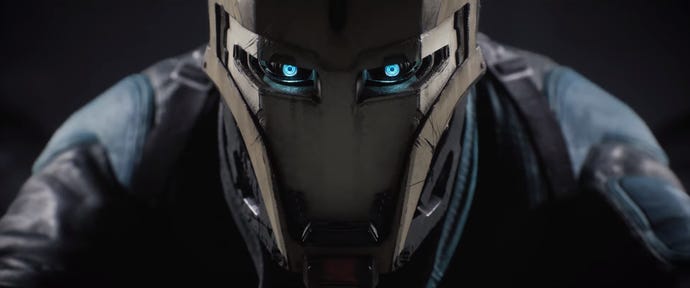 Strap on your seatbelt - we're flying straight into some new Disintegration footage.
more
Halo co-creator Marcus Lehto teased his return last month, with new firm V1 Interactive. On stage at Opening Night Live tonight, we finally got our first look.
That Halo influence shows quite strongly, you'll see.
Remember that strange gun-chimaera from the first tease? That'll be a gravcycle, a nifty wee bugger that we see zip around blasting poor fools around a barn. There's also a stomping great mech-suit and some good old fashioned boots-on-the-ground action going on - but not for you.
You'll be playing as biker-boy Romer Shoal, leading an insurrection against a cyborg off-shoot of humanity. It's the far future, you see, which means things have gotten a little nasty for humanity.
From your command up in the sky, it looks like you'll be able to order your pals around. It's not a Destiny, either - this is a straight-shot singleplayer campaign, with a multiplayer side that's a beast all of its own.
Disintegration is due for release next year.