Dishonored comics and novels inbound from Titan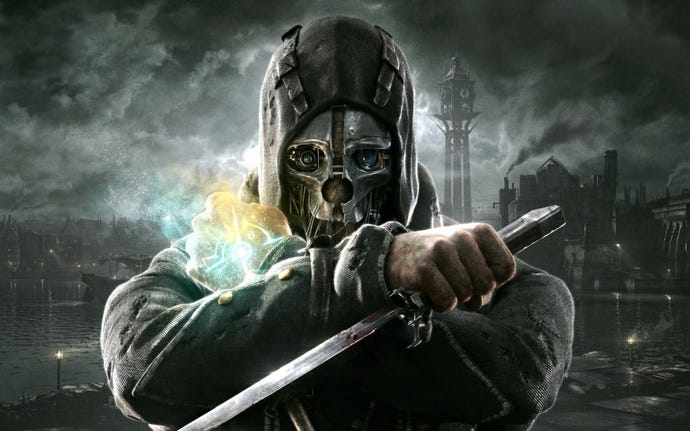 The publisher of the Dark Souls, Assassin's Creed and Deus Ex comics has landed another tasty deal.
Dishonored comics and novel inbound from Titan
In celebration of Dishonored 2, Bethesda and Titan Comics have announced a series of comics and a novel.
Written by Gordon Rennie (2000 AD, Doctor Who) ​and illustrated by ​Andrea Olimpieri and Marcelo Maiolo (Batman Beyond, Old Man Logan), the Dishonored comic is planned to span four monthly issues, kicking off on August 3. There will be four covers to collect, which you can check out below - three are new art from Fabio Listrani, Andrea Olimpieri and Charles Bae, while the fourth is the Dishonored: Definitive Edition cover.​ The four issues will be collected as a graphic novel releasing on November 29.
The mini-series will span the events between Dishonored and Dishonored 2. Here's the official brief:
The city of Dunwall; whaling capital of Gristol and industrial hub of the Empire of the Isles. Twelve years have passed since Corvo Attano scuppered the Lord Regent's duplicitous plot against the crown and cleared his name of the Empress Jessamine's murder.
Now a little older and perhaps a little wiser, Corvo sets his sights on the future and securing an apprentice to continue his legacy. But when confronted by an impossible face from his past, the supernaturally-gifted assassin finds himself drawn once again into an otherworldly conspiracy, one that threatens to shake the very foundations of his ancient city.
Meanwhile, a three part novel series by Adam Christopher (The Burning Dark, LA Trilogy, The Shield for Dark Circle) kicks off in September 2016 with Dishonored - The Corroded Man. The remaining two novels are expected in 2017. Again, the bookks bridge the gap between the two games.
Dishonored 2 releases in November for PC, PS4 and Xbox One.