Devil May Cry remasters coming to PS4 and Xbox One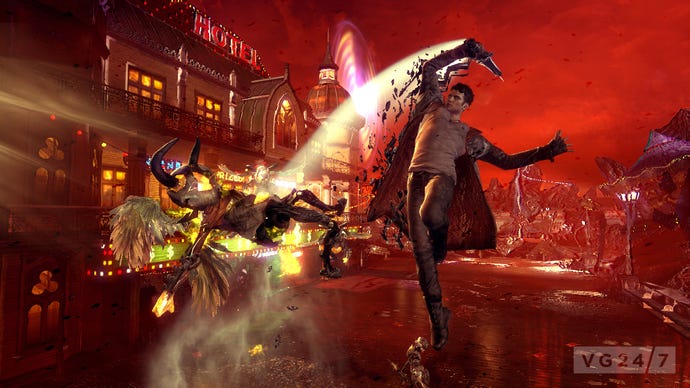 Capcom has confirmed that DmC Devil May Cry and Devil May Cry 4 are being remastered for PS4 and Xbox One.
DmC Devil May Cry: Definitive Edition will include the original game, all previously released downloadable content including the Vergil's Downfall campaign and "brand new modes and additional gameplay features". The game will run 60 fps and in 1080p, according to the trailer released today.
It's due for release on March 17th for RRP $39.99 / EUR 39.99 / GBP 29.99.
Devil May Cry 4: Special Edition is due in the summer of 2015.
Here's the first trailer:
This is the project Ninja Theory teased last week.
Thanks, GamesHQMedia.