Develop 2009 this week - what we're doing and when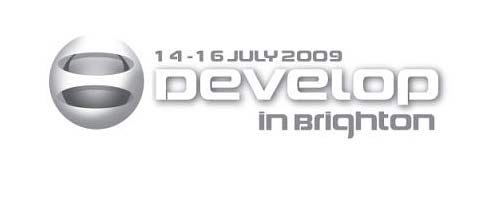 Develop 2009 takes place in Brighton, UK, this week, and we'll be on-hand to bring you all the news at it happens. Well, as much news as we can put on the internet, anyway. Here's what we're covering live and stuff you should look out for over the next three days.
All times are BST.
Wednesday, July 15, 9.30-10.30am - Dave Jones keynote The Realtime Worlds boss's talk is titled "Online functionality for your next game? Why not go 100% online". Hopefully it'll throw up gameplay footage of APB, but even if it doesn't there's bound to be good news from this. We'll be liveblogging it (pictures included, God willing) so make sure you tune in.
Wednesday, July 15, 4.30-5.30pm - Media Molecule keynote Media Molecule co-founders Kareem Ettouney and Mark Healey are talking about "The Art of LittleBigPlanet - A Big Medley". Again, we'll do a liveblog with images, so watch closely for word on what's coming next in the world of sack boys and girls.
Thursday, July 16, 11.00am-12.00pm - Sony motion control keynote Don't miss this. It's SCEE's Kish Hirani and Colin Hughes showing "a lot more about the new PS3 controller shown at E3". Sony's promising to show the system working with existing and upcoming games, so pay close attention. We'll be posting live images, and we'll have video up as soon as we humanly can. Assuming we're allowed to shoot it, obviously.
Other stuff - Check out Develop's site for information on all the keynotes and other sessions. We've got tons of interviews scheduled for the show, so fingers crossed this should be a big news week for the development "world". Check out our pre-show thoughts in last week's podcast.
If you find any stuff on the site you think might be good for us to cover, give us a shout in the comments and we'll see what we can do. If you're a developer, and you're angry that we're marginalising you by focusing on the above, do the same.