Check out 20 minutes of new Destroy All Humans footage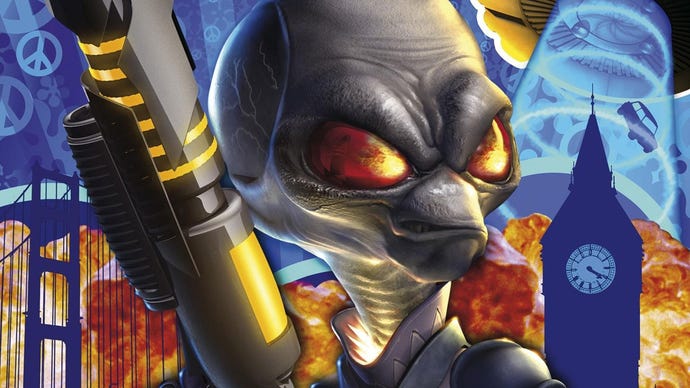 Destroy All Humans is coming back, and it's a bovine blitz.
Crypto-137 made his brain-snatching return at E3 this year, and now we get to see him in action. Destroy All Humans is coming back, in all its 50s B-Movie glory.
A gameplay stream from the E3 show floor (courtesy of Meteor Gaming) gave us a full look at one of the first missions. As an early examination of a farm escalates, we get a full look at the extra-terrestrial gameplay on foot and in a flying disk.
Developer commentary also confirmed that Destroy All Humans Remake is largely staying faithful to the original. While some little adjustments have been made, Black Forest Games isn't changing much. Missions and maps are akin to the 2005 original, albeit in higher fidelity.
Destroy All Humans Remake touches down in 2020 on PC, PlayStation 4 and Xbox One.