Destiny: Rise of Iron - the fastest way to level up and hit 385 Light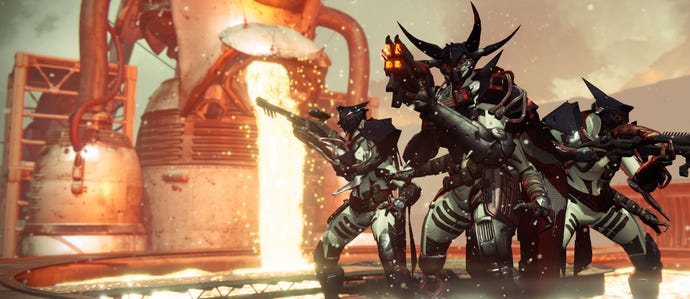 You've completed the campaign and now you want to get raid ready. This is how you do it.

Destiny: Rise of Iron's raid went live on Friday, and if you're hoping to tackle the latest end-game epic, you're going to need to get your Guardian to a high enough light level.
While the recommended light level is 360, many players are stating that it's not really enough to even tickle the ultras. You're going to need to be a lot higher. We're talking 365 and above.
Luckly our buddy Arekkz has plenty of advice on how to quickly hit much higher light levels and in this video, produced in partnership with Game and Activision, he breaks down the process of pushing those numbers up.
Once you've complete the Rise of Iron campaign and become an Iron Lord, it's time to really start putting in work.
Strike Playlists, including the hardest, the Nightfall Strike, Archon's Forge, the new public space in the Plaguelands, Crucible and Challenge of the Elders will all cough up gear to improve your light level.
But firstly, get yourself to the Tower and see the faction leaders, all of which have gear to sell with a light level of 350.
Next, try Archon's Forge. You'll need to spend your Splicer Offerings, a new consumable found when you kill enemies in the Plaguelands. Spend those and you'll kick off a short five minute public event with decent gear rewards. The good thing here is you can team with strangers, jump in on their events, and they will help out on any you kickstart, because you're all in it for the loot.
Strike Playlists are one of the best options for gear with high light levels. The SIVA Crisis Heroic Strike Playlist drops gear with a light level of up to 365. And remember that the longer you play, the better chances of getting incrementally higher gear.
Watch the video above for more tips from Arekkz and we'll see you in the raid soon.