Destiny: The Dark Below guide - Fist of Crota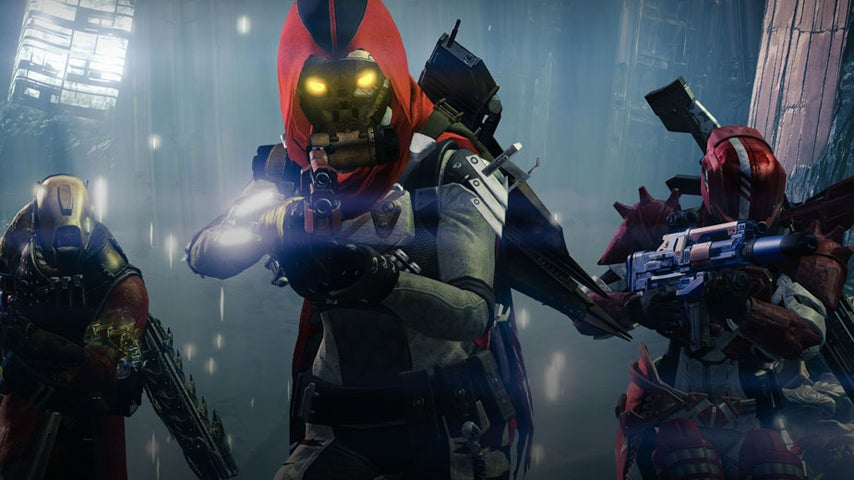 The first quest in The Dark Below has you hunting Sardon, a Fist of Crota.
Destiny: The Dark Below guide - Fist of Crota
Fist of Crota is available at difficulty level 24 and above.
You begin in the Blast, an area best known for hosting the Devil Walker fight during the Devil's Lair strike.
Things have really warmed up since you were last here. Fallen continuously spawn in large numbers, including the rather nasty Elder Vandals. They're fighting off a Hive threat - poorly.
Between you and the goal is a named Major Wizard. It will spawn small group of Thralls, including the extra-explodey kind.
Make your way through the Refinery until you reach a group of praying Acolytes. Kill them, but watch out for the Blade of Crota - a major Knight. He'll drop a sword once killed, so grab it and dash to the next area, following your radar, to use it on the enemies here. Be quick enough and you may win the Let's dance bounty, if you picked that up.
Proceed down the tunnel to The Grottos to enter a darkness zone. In here you'll see a glowing green ball of light above a pool. Approach cautiously; when you get near enough you'll be slapped with A Dark Burden and summon the boss, Sardon, Fist of Crota.
Sardon is tough. He has a lot of health, and he hits very hard - especially with a ranged attack. If you see him raise his sword, ready to swing it towards the ground, while he's any distance from you - dodge sideways immediately to avoid the projectile that will travel along the ground towards you.. A Dark Burden disables your mobility (double jump) ability, so you can't rely on that.
This battle is hard on level 28 because minions will constantly spawn around you, and there is nowhere safe to run. As such, your best bet is to hit as hard as you can and take Sardon down fast, before it gets out of control.
If you must run, then run and fight; drop grenades, shoot enemies on the path ahead of you, and keep reloading - be ready to turn, spin, and drop a load of enemies. Fusion rifles are great for clearing the packs of Thralls here.
When you've won - if you win - return to Eris on the Tower to collect your reward and the next quest.