Dawn of War II takes UK and US PC number one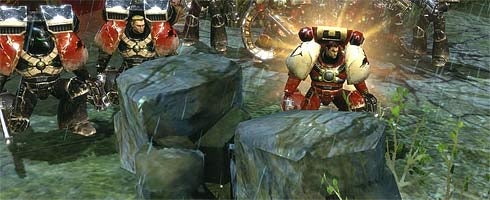 Dawn of War II has topped by American and British charts in its opening week, pushing down World of Warcraft, The Sims and a European launch for Football Manager 2009.
UK top ten below:
Here's the full UK PC chart for the week ending February 28. Top ten US below for February 15-21, courtesy of Shack.
Warhammer 40K: Dawn of War II / Relic / $49
World Of Warcraft: Wrath of the Lich King / Blizzard / $35
The Sims 2 Double Deluxe / EA Maxis / $19
The Sims 2 Deluxe / EA Maxis / $3
Spore / EA Maxis / $41
World Of Warcraft Battle Chest / Blizzard / $34
World Of Warcraft / Blizzard / $16
F.E.A.R. 2: Project Origin / Monolith / $49
The Sims 2 Apartment Life Exp. Pack / EA Maxis / $19
Crysis Warhead / Crytek / $19