Darksiders - Strife, Fury and Death art revealed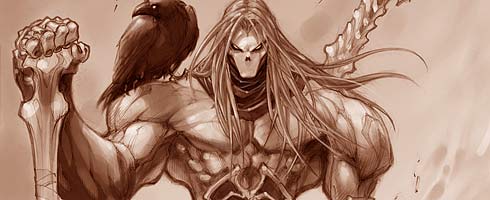 When Vigil boss Joe Madureira told us he'd designed all four of Darksiders' Horsemen of the Apocalypse, he wasn't lying. Hit the link to see Strife, Fury and Death revealed.
THQ just popped over the art, showing off War's end of days buddies in all their glory. Lovely stuff.
All of this is exceedingly good news. Further work on the IP seems inevitable. Madureira has already told us that THQ's exploring film and other cross-media opportunities, and the publisher's been publicly upbeat about the game's post-Christmas release.
Darksiders has had an excellent reception so far, taking MC averages of 85 for PS3 and 84 for 360.