Darksiders 2: Deathinitive Edition looks rather spiffy in this launch trailer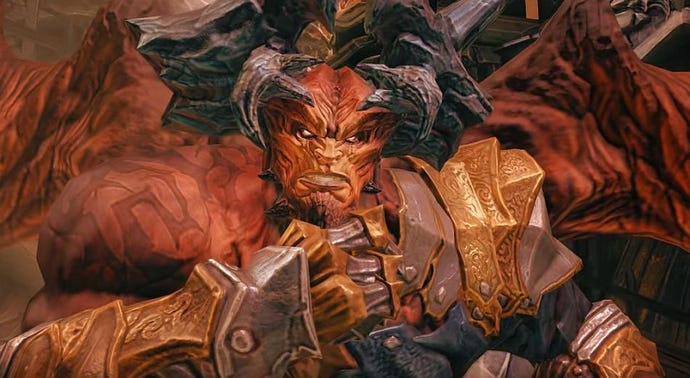 Next week the Deathinitive Edition for Darksiders 2 will arrive on PlayStation 4 and Xbox One. Have a look at it's launch trailer.
Made up of former Vigil developers, Gunfire Games, tweaked the game engine to apply higher visual quality and also reworked some of the level, character and environmental graphics.
The game will run in native 1080p resolution and all DLC has been included and integrated into the game.
Darksiders 2: Deathinitive Edition Edition releases worldwide on October 27 in both boxed and digital versions.