THQ Nordic snaps up Darksiders developer Gunfire Games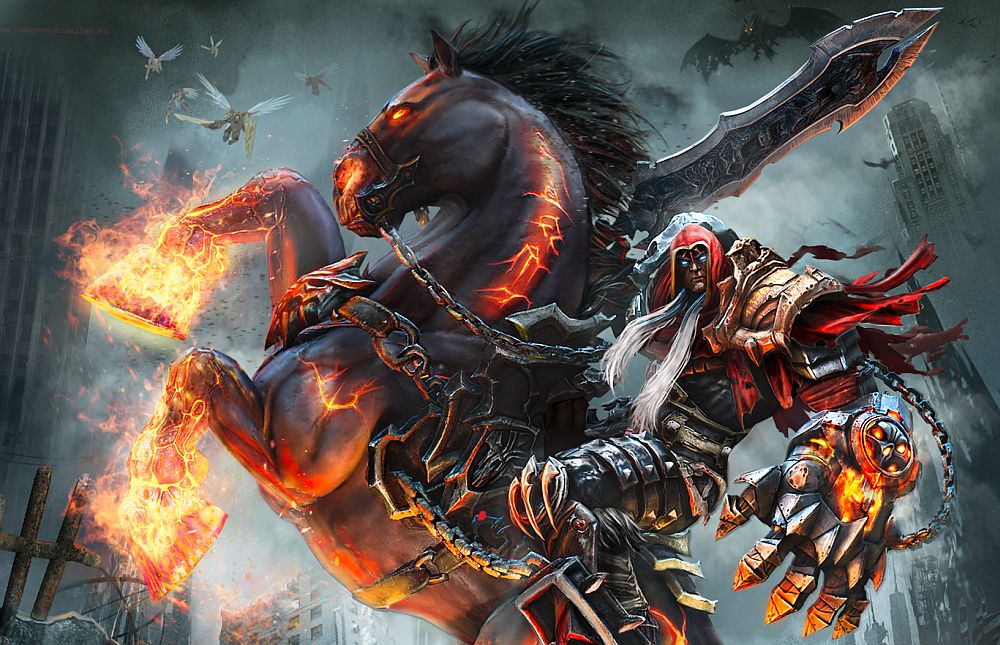 The four horsemen of the apocalypse are now under THQ Nordic's command.
Darksiders developer Gunfire Games has been acquired by THQ Nordic for an undisclosed sum. Gunfire notably contains much of the core team from Vigil Games, which kicked off the franchise with the old THQ back in 2010.
THQ Nordic and Gunfire have been buds for a while. The pair teamed up to take over the IP with Darksiders 2: Deathinitive Edition in 2015, and again on Darksiders 3. Not Darksiders Genesis, mind - that's under Airship Syndicate's control.
Nordic stressed that Gunfire will retain its independence under the publisher. No games are named, but Gunfire will be working on "action-adventure games and online/co-op experiences" for consoles, PC and virtual reality.
The folks at THQ must also be petrolheads, because Gunfire wasn't the publisher's only acquisition. Nordic also acquired MotoGP developer Milestone Interactive. The dev currently has five more projects in production, and THQ Nordic reckons it's a solid pick.
It'll double its €44.9 million ($50.2 million) purchase if Milestone hits its earning targets by the end of 2022.