Dark Souls 3 patch targets PC cheaters, hits everyone else instead [Update]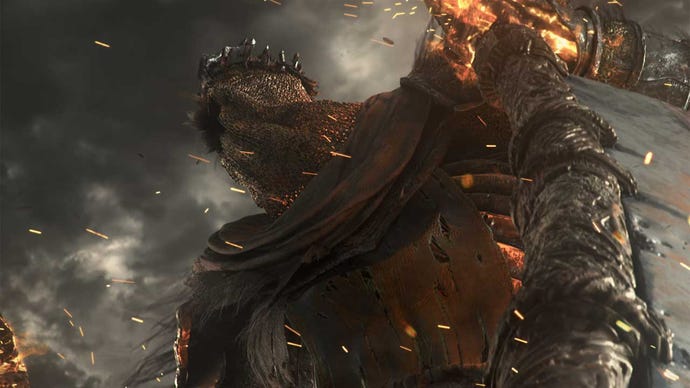 Dark Souls 3: now with fewer cheaters, but somehow even more rage.
Dark Souls 3 patch targets PC cheaters, hits everyone else instead
Update: From Software has since removed the patch from Steam, and promised to reinstate it soon.
Original story: A new Dark Souls 3 patch rolled out on PC on Friday, designed to do something about the huge number of cheaters and hackers found in PvP.
Sometimes these cheaters are funny enough to get a free pass, but they're usually just annoying - and their activities can lead to innocent players copping bans.
Luckily, From Software isn't just handing out bans, but is working hard to try and cut cheaters off at the source. According to a Steam Community post, the latest update was designed to prevent the following problems encountered during online play:
Add your content...Being sent immediately to your world
Being sent to the Firelink Shrine
Being changed in full Dragon Body Status
It's great to see the developer trying to resolve the situation, but it hasn't worked out as well as might be hoped: PC players have reported stuttering and freezing in the wake of the update, both in PvP and PvE.
The community has managed to keep a sense of humour about the situation while they wait for a fix.
"With the introduction of the new patch FROM has made the right step in punishing abusive behaviour while also implementing minor mechanics to ensure the game still feels fresh after multiple patches, clearly addressed to their core audience," Redditor Bobbelbob wrote.
"With the introduction of micro-stuttering, they surely raised the difficulty level in PVE, that now you not only have to read the enemies moveset but also predict it. The freezing probably improved online play as well - as I am sure no cheater/hacker does want to face the new gameplay mechanic that the freezing brought with it.
"The new patch with its seemingly minor gameplay changes introduced me to a new Dark Souls experience, that I can fairly say is too hard for me to overcome."
YouTuber Matt DamonSouls uploaded the following video, titled "My entire weekend with FROM's new Dark Souls 3 patch", and apparently pretty indicative of what PC players are experiencing at the moment.
Let's hope the turnaround on a follow-up update isn't too prolonged. In related news, if you've been banned because of another player's behaviour, you can chase it up with Bandai Namco.