Dark Souls 3: banned PC players warned of stranger danger over rampant cheating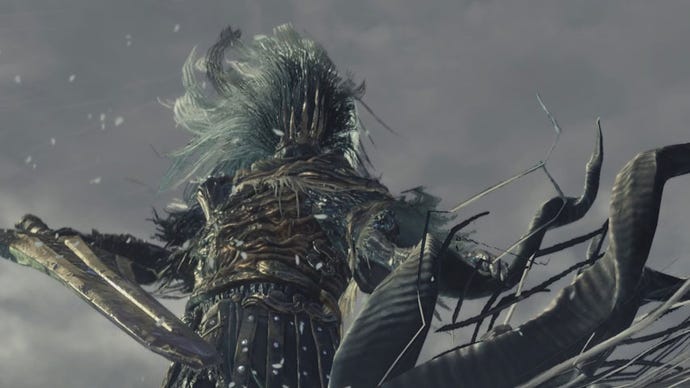 Cheating in Dark Souls 3 on PC has become such a huge problem that innocent players are being tossed into the same lot for "taking candy from strangers."
Dark Souls 3: banned PC players warned of stranger danger over rampant cheating
Bandai Namco is cracking down on cheaters in Dark Souls 3, and while that's a good thing, it's punishing those who aren't cheating.
Last week, the company said some of the more recent bans were made in error, but a new problem has since presented itself.
According to MCV, many users have reported receiving an Invalid Game Data message upon logging in. Modification of save data, an external file, an exploit or cheat cause the message to appear once the Dark Souls 3 server team has detected any alterations.
The user account is then flagged for investigation, and the warning message will continue to be displayed until the server team has determined whether or not a violation of the End User License Agreement (EULA) has occurred.
"At that point the account/profile will either have restrictions placed on it (to limit the online interactions during multiplayer sessions and a further penalty message of "You have been Penalized" issued) or the "Invalid Game Data" warning message removed," reads the Knowledgebase.
"During the time that the warning message is displayed the end user will have a chance to completely remove any such external files, mods, cheats/hacks or delete their game save."
As it stated above, players are given time to find the issue causing the message to pop up. This becomes massive headache though when players who have put in hours upon hours in the game. Where in the game did the team find the invalid data? Was it 20 hours ago or 100 hours ago. Better grab some Tylenol. You'll need it.
Namco isn't being clear on what it considered invaild data along with cheat software. But it is also punishing players who have picked up a "gift" left by another player. If it is a hacked item left by another player, the receiving player is flagged. Item swapping was also a feature in Dark Souls 2, and it can be hard to detect whether an item you pick up in Dark Souls 3 is hacked. Unless you know the player, it would be best to mentally revisit the whole stranger danger talk you were given as a child.
"Due to the apparent risk of 'taking candy from strangers', it is recommended that players should always back up their save data to an online service (such as cloud saves) or as a direct back-up of the save file to a separate folder/directory (for PC/Steam)," states the Knowledgebase.
"This would allow any players who; end up receiving a hacked item/equipment unknowingly from an online player, the ability to restore their original game data from the cloud or separate backed up game data."
A Bandai Namco spokesperson further clarified to Kotaku how players could back their saves up.
"Back up a clean save to either USB or cloud storage. If you encounter a hacker that corrupts your character delete the local save and download the clean backup save data," said the spokesperson.
"The next time you connect to the server it should clear your account of any flags that deemed you as cheating because your backed up save file from before does not have the item from the invader that caused the problem."
Some who have received the Invalid Game Data message and deleted the save data, or reloaded the data from a different location, have claimed to have been soft banned or all out banned. It sounds like a huge mess, honestly.
Reddit user OutcastMunkee has posted various ways in which to save the game's data as well.
Many players are scratching their heads over the situation. Those who haven't used cheat software, or picked up "candy from strangers," have speculated whether third party controller software one cause. Others think it may be a program which forces a borderless windows mode or the game itself could be causing the issue when it crashes.
There are plenty of discussion on the matter over on reddit and the Steam forums, but these two links should get you started.