Second DLC chapter in Dark Souls 2: The Lost Crowns trilogy out today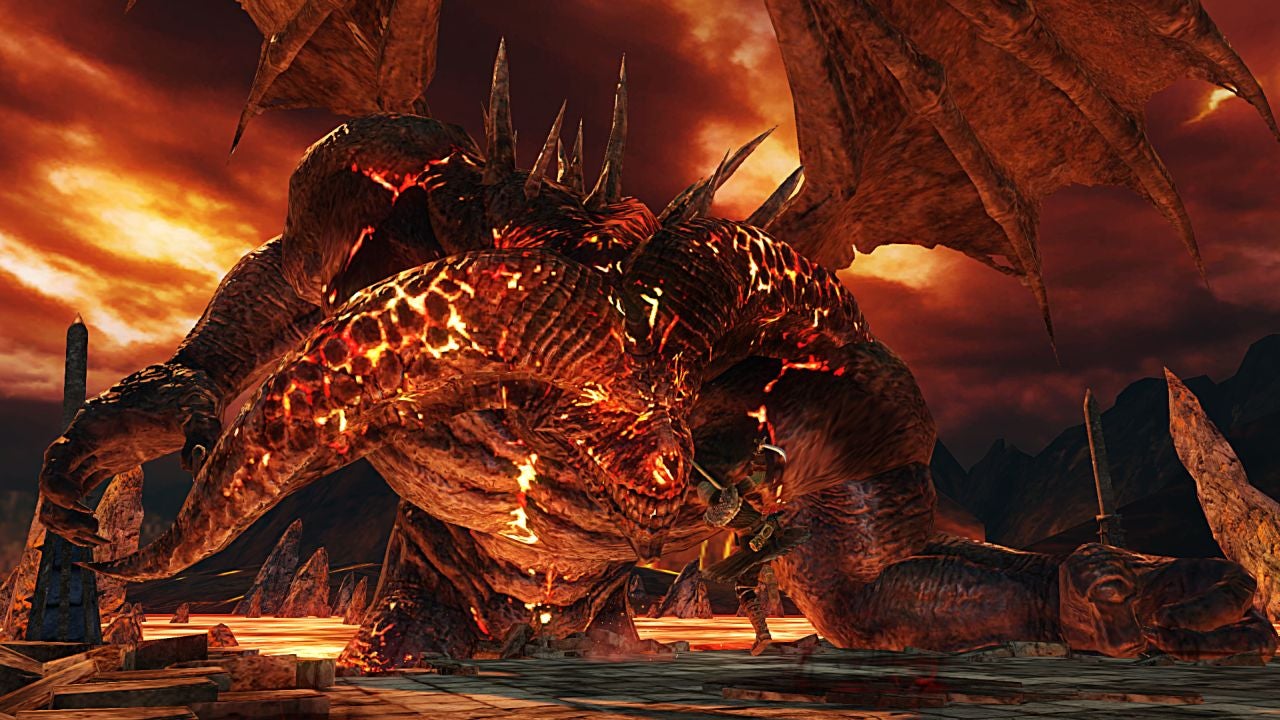 Crown of the Old Iron King is the second chapter in The Lost Crowns DLC trilogy for Dark Souls 2 and it releases from today.
It contains new environments, enemies, traps, and bosses which the player must wade through in order to reclaim the crowns that Drangleic's King Vendrick once owned.
Crown of the Old Iron King features an entirely different world within the game's universe. It's a massive tower "swamped by black mist where flames, smoke and sorcery sadistically lurk." Scary.
The DLC is available today on the North American end of PS Store and on Steam. It's out tomorrow on XBL and the EU PS Store.
Each individual chapter of The Lost Crowns trilogy will be available for purchase or you can get all three via the season pass.