Cuphead and Mugman are coming to Fall Guys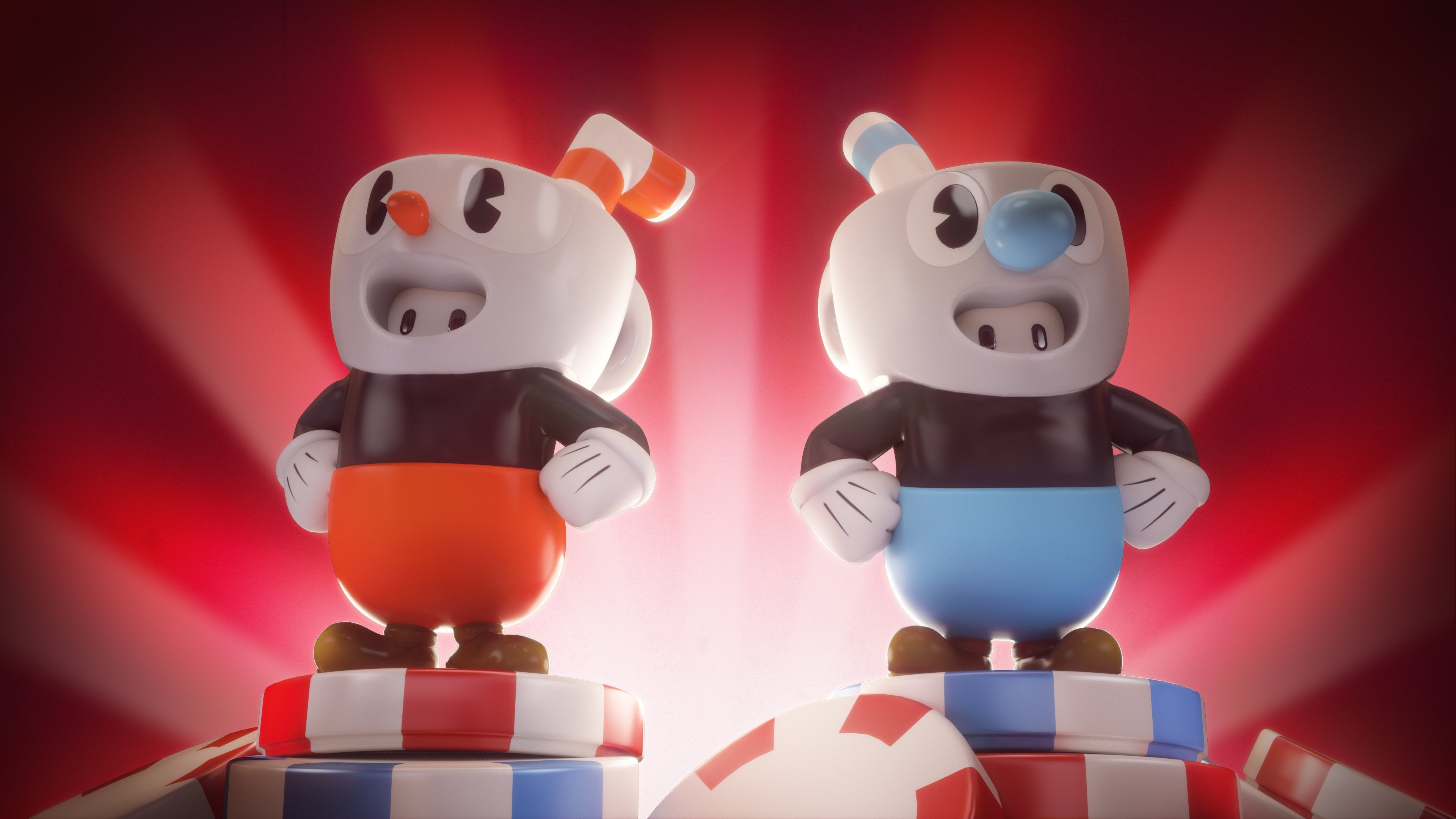 A fall is surely brewing as beloved indie icons Cuphead and Mugman get confirmed for the gameshow-inspired battle royale, Fall Guys.
"Cuphead and his pal Mugman are coming to @FallGuysGame" reads a tweet from the official Studio MDHR account (that's the developer behind Cuphead).
As per the tweet, Cuphead will arrive on February 24 alongside a special emote that has yet to be shared, and perpetual player two, Mugman, will arrive to keep him company from February 27. "Get ready for a swell battle in the Blunderdome!" concludes the tweet.
Each costume piece (including Cuphead Top, Cuphead Bottom, Mugman Top, Mugman Bottom) and emote will be available for 5 crowns from the in-game store. That's an eye-watering 25 crowns to get the whole set, then.
It looks like this collaboration had been teased previously, too. "You know how we like to hide things in our tweets?" says the Fall Guys developer, Mediatonic. "Maybe take a closer look at this one from February 1…"
Season 3.5 is out tomorrow 👀

Official name (named by community):

stop with the yeets
name it anything else
just don't include the word yeet
please im begging you pic.twitter.com/6MJYv6pjGO

— Fall Guys - Sunken Secrets 🥔 (@FallGuysGame) February 1, 2021
Open up those pics and there you go: cups. They played us all like damn fiddles.
Fall Guys is coming to both Xbox and Nintendo Switch later this summer, and the game's 3.5 update was released earlier this month, too. It may not be as popular as when it first launched, but the game is still commanding a pretty impressive audience.