Crytek aims for "very long-running franchise" in Crysis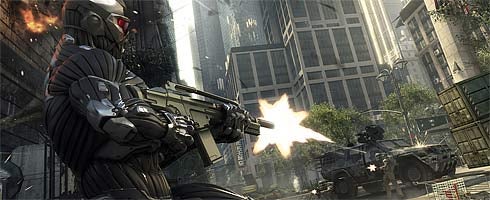 Crysis 2 executive producer Nathan Camarillo has told Eurogamer the shooter will keep on trucking for a good while yet.
"It's in our best interest to grow Crysis into a very long-running franchise. Maybe that means Crysis 3, 4, 5, 6, 7, 8, 9 ... Crysis Infinity," said the developer.
"It's the start of a new future for Crysis. We're taking it very seriously," Camarillo said, adding, "That's all I can really say about it. We wouldn't put this much effort into it if this were where it was ending. That doesn't make sense."
In case that wasn't clear: "We plan on growing it into a big franchise."
Crysis 2 releases early next year for PS3, 360 and PC. Watch direct-feed multiplay footage here.
Thanks, Joystiq.