Codemasters' secret shooter is Bodycount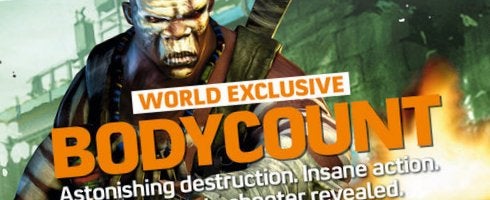 The identity of the Stuart Black-developed Codemasters shooter has been revealed: it's called Bodycount.
The game is the main feature of the next OXM UK, which is sent to subs today.
The magazine says it's "The Ultimate Shooter", but no more details were given other than that.
This is the game both OXM and OPM UK were teasing as the debut project from the publisher's just-opened studio in Guildford, headed up by the former senior designer of the 2006 EA Criterion shooter that shared his surname.
Expect more details on it soon.
Thanks, TheDutchSlayer.