Chucklefish responds to accusation of exploiting Starbound volunteers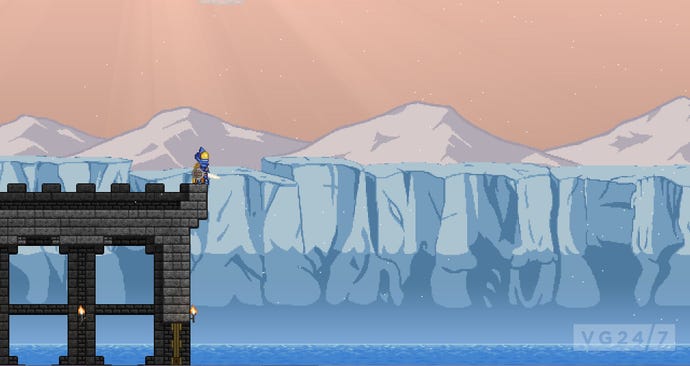 Game developer and publisher Chucklefish have responded to numerous allegations claiming the studio exploited volunteers throughout development of Starbound.
more
"We're aware and saddened by the current allegations against Chucklefish regarding Starbound's early development," the studio told PC Gamer. "During this time both the core crew and community contributors were collaborating via a chat room and dedicated their time for free. Community contributors were under no obligation to create content, work to deadlines or put in any particular number of hours. Everyone was credited or remunerated as per their agreement.
"It's been almost a decade since Starbound's development first began, and from then Chucklefish has grown considerably into an indie studio that has a strong emphasis on good working practices, providing a welcoming environment for all employees and freelancers. Our doors remain open to any related parties who wish to discuss their concerns with us directly."
This response comes days after initial allegations from former Starbound developer Damon Reece, who claims to have spent hundreds of hours working on the game without ever being paid.
"I started out my game dev career working on Starbound for almost two years. I was sixteen," tweeted Reece, who is credited in the game as a writer.
"I worked hundreds of hours and wasn't paid a single cent for it while the company made unbelievable amounts of money off of my labour, and that of around a dozen other unpaid workers."
Former Starbound dev Rho Watson has since taken to Twitter to corroborate Reece's claims, while Christine Crossley - another Starbound alumni - confirms she too worked a hundred hours "at least" without receiving compensation.
I put in at least a hundred hours of work, and didn't see any sort of compensation. I was really naive and too afraid to ask to be paid, because anyone who did would be screamed at.

— fetalstar is a ✨menace✨ (@fetalstar) August 28, 2019
"Regardless of any contracts signed, it's massively unethical to allow workers to contribute huge amounts of content for no pay when you, the ostensible leader of the team, are walking away with millions of dollars in personal revenue share," Reece told PC Gamer.
"If your game sells over two and a half million copies and your only excuse for not treating people ethically is, 'but the dozens of teenagers whose labor we exploited signed contracts,' you may need to do some soul-searching."
Starbound made its official release on Steam in 2016. The title surpassed $1 million in pre-orders in a similar format to Kickstarter, and had been in Steam's Early Access since 2014.