Call of Duty: WW2's Days of Summer event looks exciting, except its biggest feature is exclusive to PS4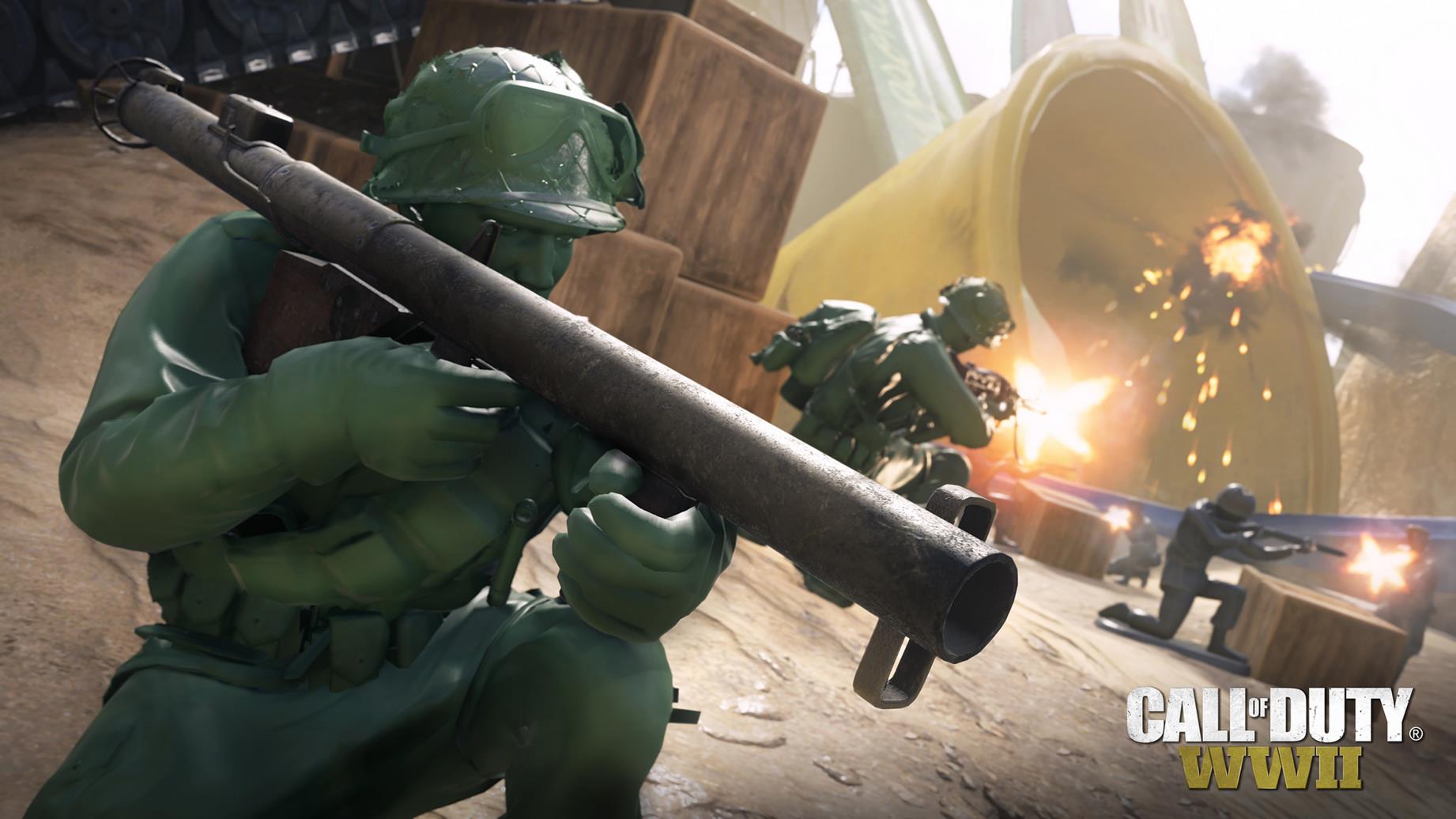 Days of Summer is the new Call of Duty: WW2 event that kicked off yesterday.
As it has been with earlier Call of Duty: WW2 events, this one changes up the look of the game and the HQ, and brings a host of new content and themed modes for all.
As you might have guessed from the name, Days of Summer has a beach/summertime theme. One of the event's biggest additions, a new map called Sandbox, is exclusive to PS4 for 30 days. This 30 day period is crucial, because that's also the duration of the event.
Sandbox isn't just another map Sony locked for 30 days, it's the main point of the event. Sandbox transformers players into teams of little, plastic army men toys. It looks pretty neat, reminiscent of the toys of our childhood.
Sandbox also comes with a few unique mechanics, like an AI-controlled magnifying glass that focuses sunlight in the centre of the map, making it harder to fight in and adding to the chaos.
Prop Hunt mode is playable on Sandbox, alongside an assortment of other classics in a separate Sandbox playlist.
Unfortunately, PC, and Xbox One players won't get to see any of this until the event is over on August 28, which is when Sony's exclusivity period ends.
There's one other thing big that will be available to all; a new dogfight mode inspired by the last section of Operation Husky in the game's second DLC pack. All players will also have three new weapons and several pieces of gear to earn throughout the event, though luckily these aren't exclusives.
Days of Summer is available until August 28.