Call of Duty WW2's new Zombies mode is three maps in one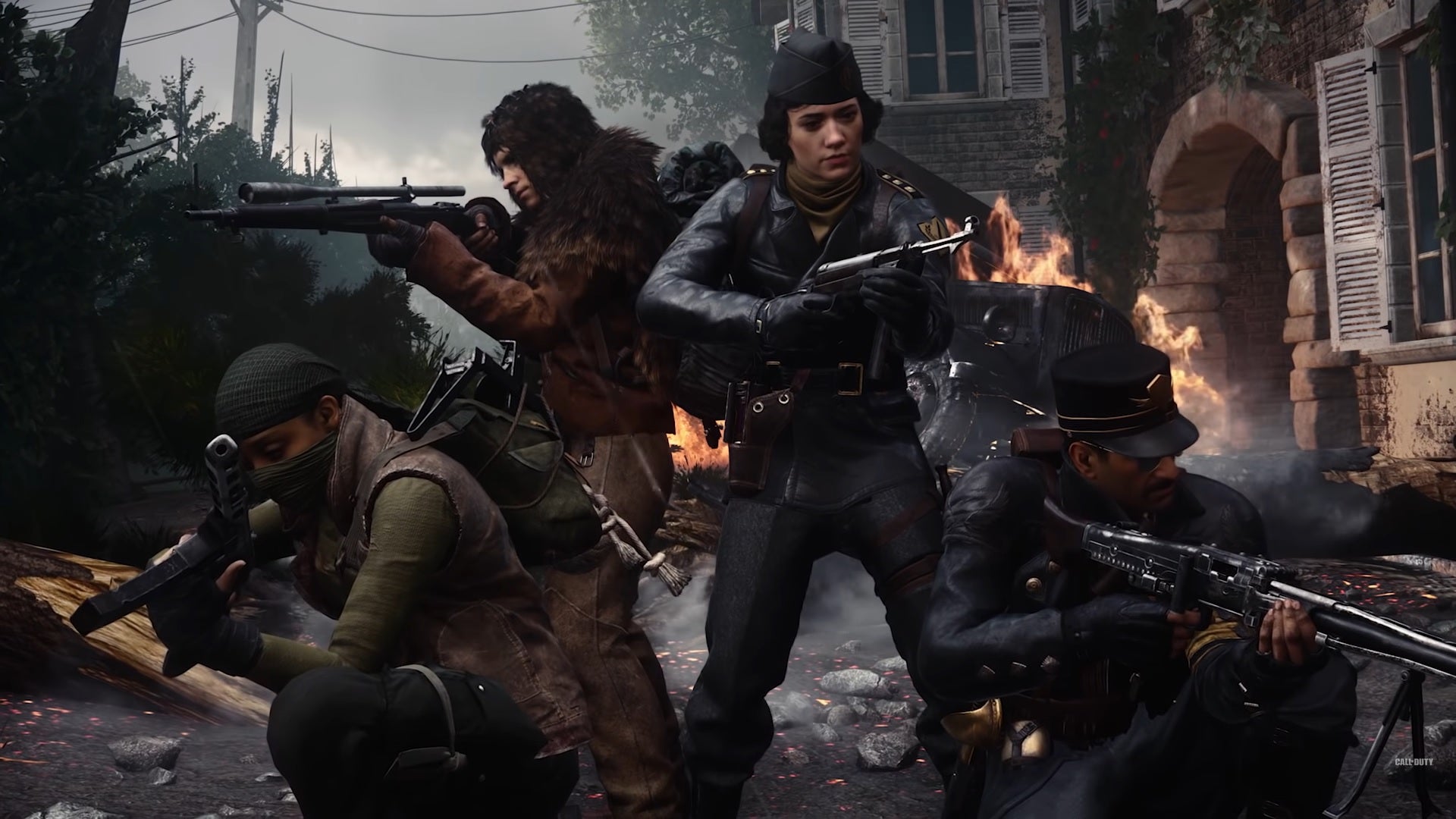 Call of Duty's latest Nazi Zombies chapter, "The Tortured Path", follows an epic journey across an infected Europe.
Call of Duty: WW2 has released a few Nazi Zombies maps so far, each following a traditional formula: fight undead enemies, complete a complex Easter Egg, and learn more of the deeper backstory. For the upcoming United Front expansion however, Sledgehammer Games is trying something different. This time, players must complete objectives across three inter-connected maps, charting a journey from Europe to the Atlantic Ocean.
Following the events of The Shadowed Throne, Straub's Nazi Zombies swarm the continent and threaten Allied victory. In response, General Rideau hatches a final, desperate plan. His agents must deliver the broken pieces of Emperor Barbarossa's sword to a ritual site where it can be repaired and - hopefully - destroy the zombie threat forever.
Unlike past expansions, where players fought zombies within a single location, "The Tortured Path" asks players to complete objectives across three separate maps. If your team can survive for ten rounds and complete randomly-assigned objectives, you'll progress to the next map in sequence. However, if you fail an objective, or your team is wiped out, the game ends and you'll need to start from the beginning again. (While it's not entirely clear, it seems individual maps are available in the standard endless survival experience as well.)
The first map opens in a Spanish village that has been overrun by the zombie horde. If you succeed, you'll move to a transport ship where all hands have been lost. Finally, you'll arrive at Barbarrosa's ritual site, where sword pieces collected from previous Nazi Zombie chapters can be assembled into the ultimate weapon.
Call of Duty YouTubers were invited to Activision to try out The Tortured Path in advance, and the footage so far shows a heavily reworked zombies experience. Mystery boxes and armor stations have been removed from the game. Weapon purchase stations are unlocked until players complete certain rounds. You'll also have a limited number of ammo refills, and have to face a boss zombie every ten rounds. That said, your team will earn supply drops for each completed objective that offers randomized rewards for keeping enemies back for a few more rounds.
"The Tortured Path" launches tomorrow for PS4 alongside Call of Duty: WW2's United Front expansion. The DLC will arrive on PC and Xbox One at a later date.