Black Ops Cold War Zombies is free on PlayStation, Xbox, and PC this week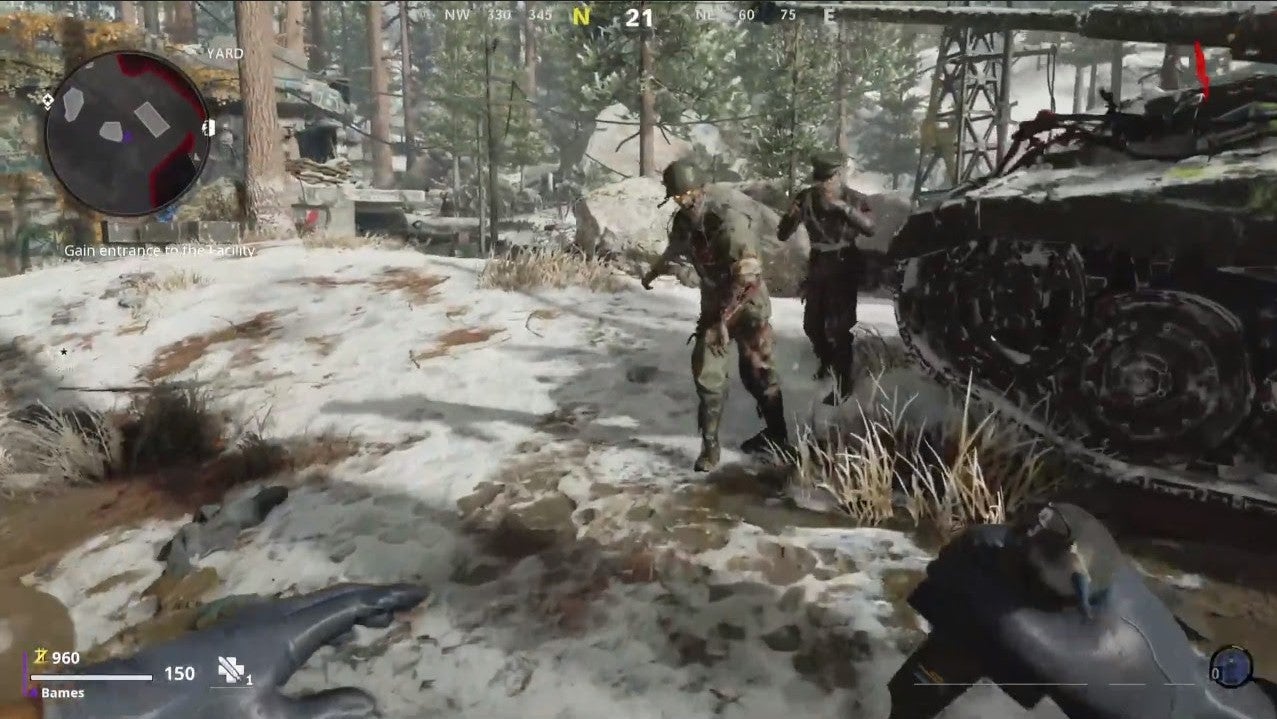 Any progress you make will carry over to the full version of the game if you decide to splash your cash.
You can check out Call of Duty: Black Ops Cold War's Zombies mode for free starting later this week.
In a post on the shooter franchise's website, Activision announced that between Thursday, January 14 and Thursday, January 21, you'll be able to try the popular mode entirely free of charge across all platforms. In order to check this out, you just need to head to the store on whatever hardware you are using to find Zombies Free Access.
This week-long trial includes a new version of the Die Maschine map from 2008's Call of Duty World at War – the first entry in the franchise to feature Zombies – which sees teams of four trying to outlast the undead hoard. There's also the Cranked mode, which means players have to kill zombies quickly to avoid a timer from reaching zero and them being blown up. PlayStation console owners can also try out the Onslaught mode, which pits two players against the living dead.
Any progress you make in this free trial will be carried over to the full game if you decide to buy it. The Zombies mode is generally a really good way of levelling up weapon attachments in Call of Duty, so this might be a good way to kickstart your time with Black Ops Cold War.
Call of Duty Black Ops Cold War was released on November 13, 2020. Activision reported in December that the series had made $3 billion in revenue in the previous 12 months, an increase of 80 per cent year-on-year. This has been thanks to the aforementioned most-recently launched entry in the franchise, as well as 2019's Modern Warfare reboot and the free-to-play battle royale Warzone mode, which was released in March of last year.
While the undead horde appeared in the Warzone event Zombie Royale in October of last year, Zombies didn't show its face in 2019's Modern Warfare reboot. Developer Infinity Ward said that it wouldn't work with the game's more realistic tone.
In February 2020, one of the Zombies mode's creators, Jason Blundell, departed developer Treyarch after 13 years at the studio.