Call of Duty: Modern Warfare battle royale full map leaked - check it out here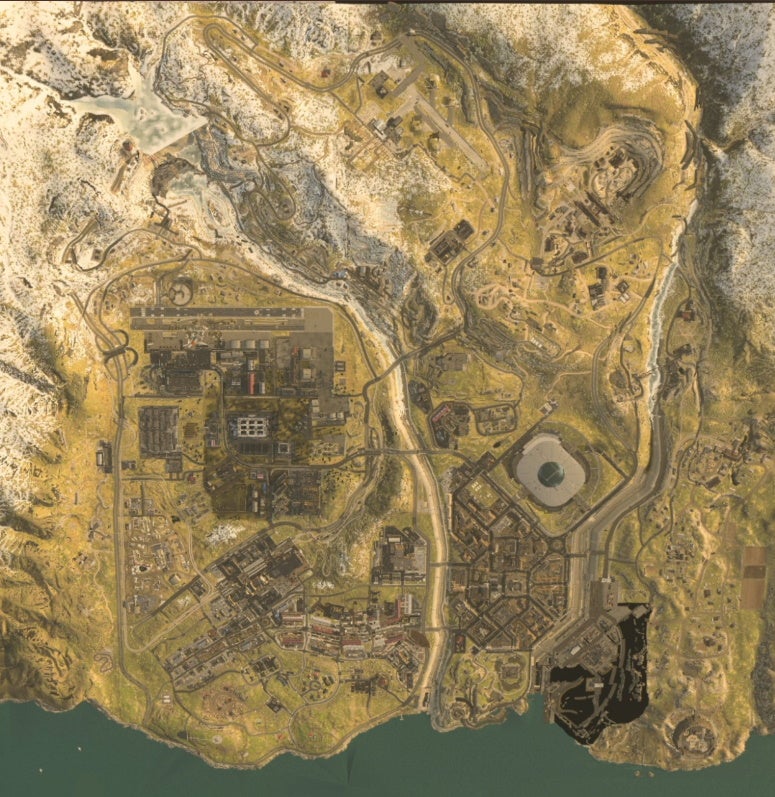 As Season 2 of Call of Duty Modern Warfare begins, the much-rumoured battle royale mode has been teased and the entire map leaked in-game.

The battle royale mode is teased in the official trailer for Season 2, featuring mention of gas and a foggy glimpse of a new map. The game's main menu also features a "Classified" section.
According to YouTuber Ryan B, players who become the COD caster in a private match on the new Atlas Superstore map can access a rough rendition of the new battle royale map.
You can check the map below, as well as get a look at some grabs that confirm what looks like a gulag, airstrip, sports arena and a hydro dam.
If you go to Atlas Superstore in a private match and become the COD caster you can explore the entire map. It is all low quality because you don't see it in regular gameplay. I flew all the way up in the sky to get the overview :) pic.twitter.com/QpiVaBd7Un

— Ryan B. (@PrestigeIsKey) February 12, 2020
The battle royale map features 15 different zones and six major points of interest, with a release expected during the current Season 2.
Call of Duty Modern Warfare Season 2 features new maps including one for the Ground Warfare mode, Zhokov Boneyard. The Rust map has been added to Gunfight mode and Gunfight Tournaments will be returning later in the season.