Borderlands: General Knoxx delayed until tomorrow [Update]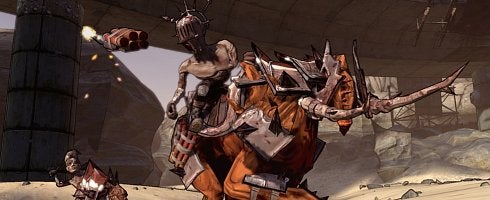 Update: For Pete's sake. According to General Knoxx himself, there is no delay on the DLC. Here is the new tweet.
So, there must have been a miscommunication someplace via the lovely Twitter - we blame Acey.
Original: Those who were looking forward to playing The Secret Armory of General Knoxx DLC for Borderlands today will just have to be a bit more patient.
It has been delayed into tomorrow.
According to a couple different tweets, it was just moved. No reason yet as to why.
Graeme Boyd (AceyBongos): So looks like the new Borderlands DLC will be hitting tomorrow after all - keep an eye on the man himself over at @GeneralKnoXX

GeneralKnoXX: Well, time tables got all moved around. Looks like the invasion is on tomorrow. Be seeing you (and killing you!) then.
So there you have it. Tomorrow.
The Secret Armory of General Knoxx provides "new challenges, opportunities and growth" for characters who are between levels 34 and 50 - which means the level cap is being raised.
Senior citizen discounts for the win.