Borderlands: General Knoxx gets released from tomorrow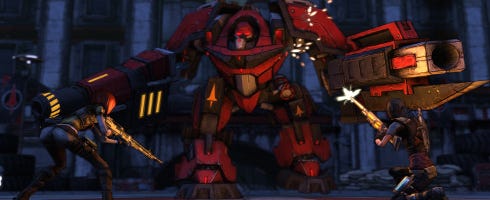 Gearbox has revealed the next piece of Borderlands DLC, The Secret Armory of General Knoxx, will be releasing from tomorrow on Xbox Live Marketplace, with a release on Thursday on PSN and PC.
The DLC will be priced at 800 MS points on Marketplace, and $8.99 on the PlayStation Store and PC.
No UK prices have been announced yet, so expect a formal announcement in the morning. The DLC raises the level cap to 50, as well as more new places and more new enemies.
Basically, more new stuff. Hooray!
Thanks, TeamXbox.