Treyarch is teasing Black Ops 4 Blackout map changes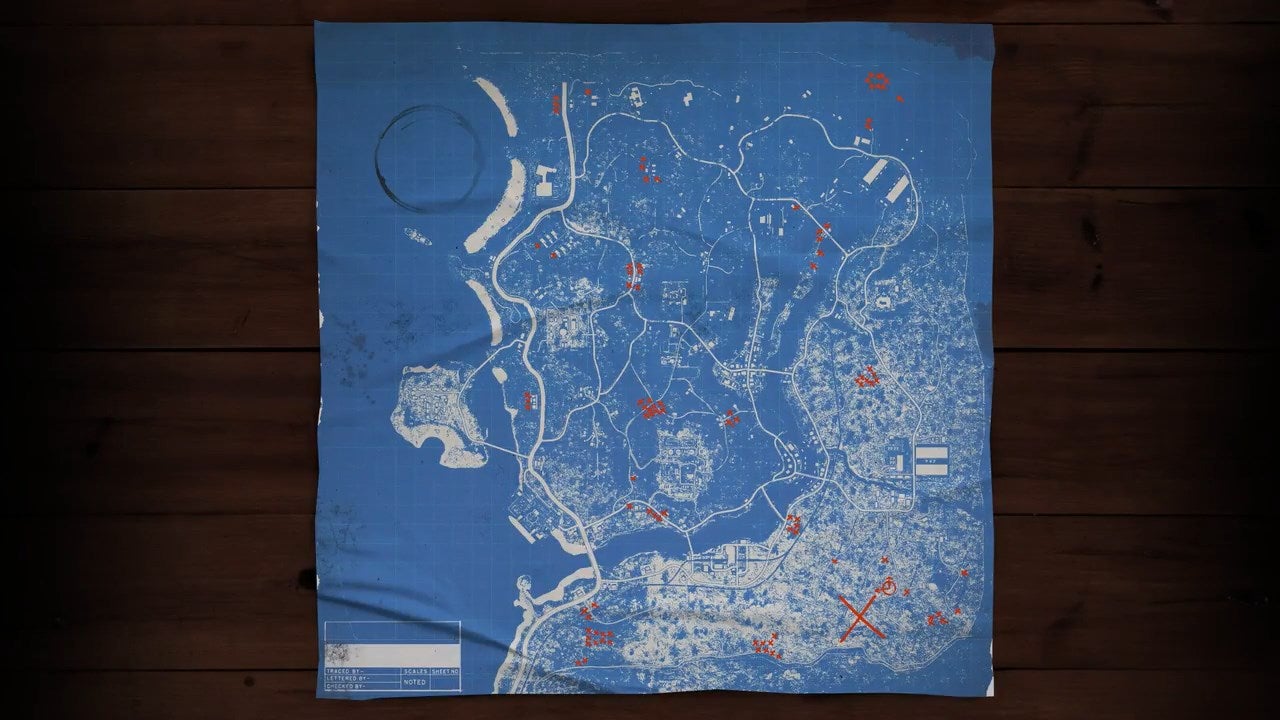 We're getting closer to the launch of a new Call of Duty: Black Ops 4 operation; a perfect time to tease new Blackout updates.
The official Call of Duty Twitter account shared a very brief video earlier that's hinting at some sort of change to the Blackout map in Black Ops 4.
The footage shows a blueprint of the current map, with small clusters of what we assume are buildings getting added to different spots. There's also a big red X overlaying a generally dead part of the map. This could be a hint that the desert in the southeast is getting a new named location.
Over in the northwest corner, there's a big circle which some say is too hinting at a new addition to the water section. This may just be a coffee cup stain, however, just added in for style and not much else.
The map in general looks slightly bigger in the video, though that could just be the perspective. This is certainly a more cryptic tease than Treyarch's early attempts late last year.
Here's the plan... pic.twitter.com/biNTKF669c

— Call of Duty (@CallofDuty) February 11, 2019
Since launch, Treyarch made a couple of changes to the Blackout map. The cruise ship from Hijacked now sits in the northwest corner, a previously empty part of the map. At the time, the developer also made changes to the colour pallet to better reflect the winter season and the launch of operation Absolute Zero.
Treyarch is currently working on the next Black Ops 4 operation, and it's already confirmed that a preview of what's to come will drop this week. It's very likely the launch of the game's next operation will come with a few changes to the Blackout map.