BioWare "optimizes" Mass Effect 2 planet-scanning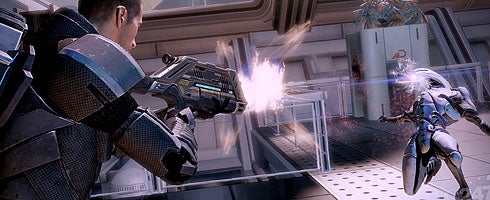 BioWare's patched the 360 version of Mass Effect 2, making that planet-mining mini-game a bit less tedious. What?
PC owners will have to keep being bored by the game's version of BioShock's pipe puzzle for a bit longer, but hope, we're assured, is on the way to your desktop.
In the meantime, here's what's been fixed in the 360 version:
Scanning for minerals has been optimized
Fixed an issue with marking all entries as viewed in the Journal
Fixed an issue relating to text and the menu screen
Fixed an issue relating to players starting a new game and loading a save
Fixed multiple issues when loading a save containing DLC when DLC isn't present
Fixed an issue with ammo flashing when it can't be picked up
Fixed an issue with crosshairs
Fixed an issue with Grunt's Fortification power
Fixed an issue with enemies and cover
Fixed an issue where players could receive additional talent points
Fixed an issue where squad members would overwrite ammo powers the player had assigned them
Cool beans.
A second PDLC pack was announced for the RPG at EA's London showcase this month, although no date or price has been put on the content as yet.