Second Mass Effect 2 PDLC pack announced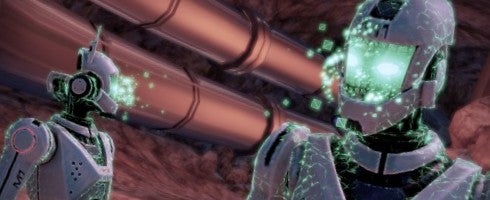 EA's revealed a third Mass Effect 2 premium DLC pack, set for launch next month.
Known as 'Overlord', the pack will have players trying to fight against an enemy AI through a laboratory.
According to executive producer Casey Hudson, the DLC has "five levels set across one story on one planet".
Unlike the last piece of PDLC, Kasumi's Stolen Memory, Overlord won't add in new party members to your crew. Hudson told Gamerzines that no new additions will be included in future DLC releases.
An exact date or price point wasn't confirmed at EA's London showcase yesterday, but Joe's there for us this morning. We'll get him to poke for more information on that front.
First shots of the content are below.