The 15 best Apple Arcade games to play in 2023
Here are some pocket-sized games for you to play on the go.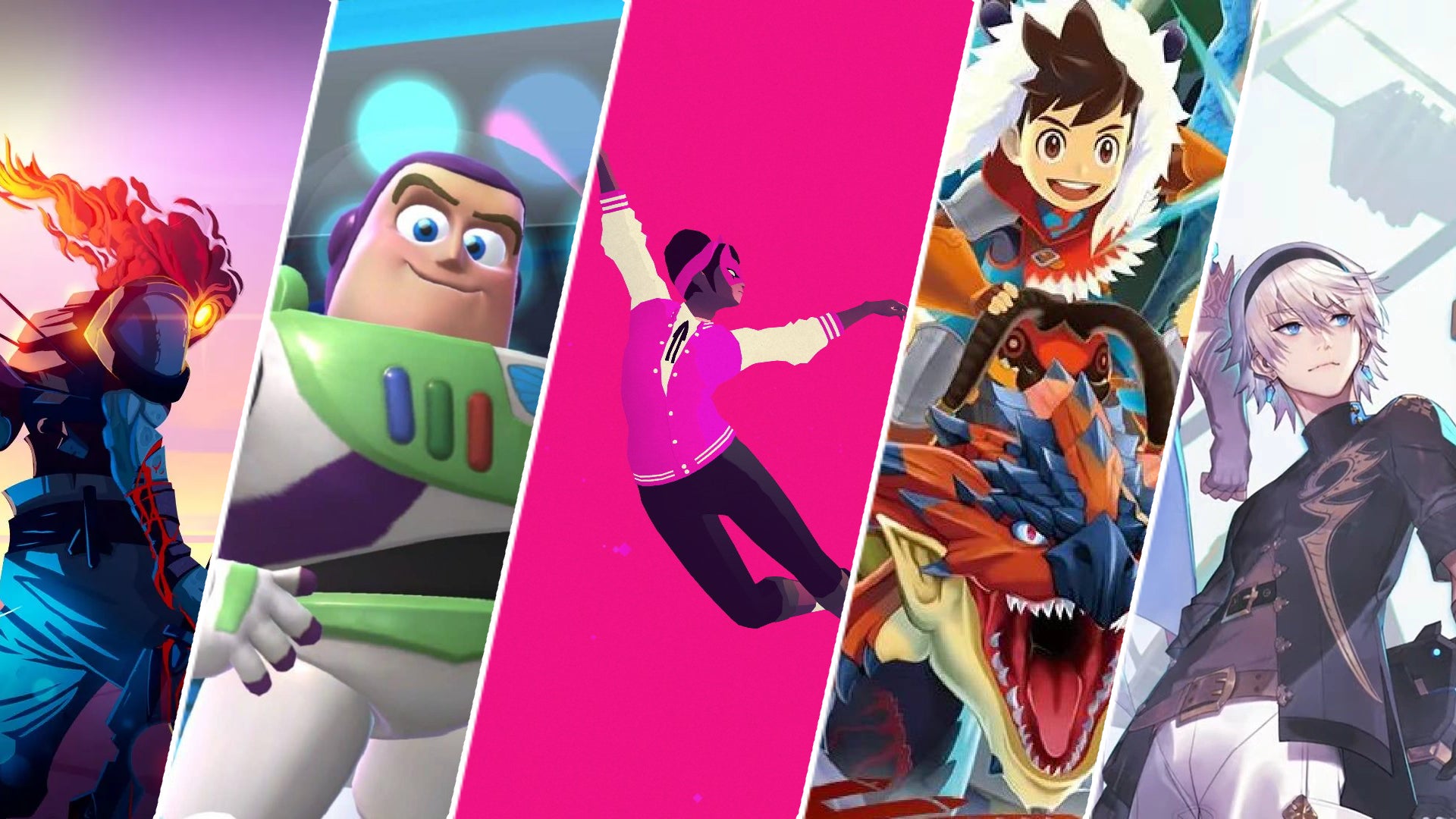 As mobiles have become more powerful pieces of pocket technology over the past decade or so, we've seen an enormous amount of games finds their way onto the smallest screen. Whether it's a mobile-only title, a port or adaptation of a prolific video game series, or - let's face it - a mere cash-grabbing clone, the App Store is packed with great games to play, and home to the best Apple Arcade games too.
Catch the trailer for mobile RPG, Fantasian, here.
Which of these games are actually worth your time, however, can be hard to discern. Apple Arcade at a small cost, has helped me discover some of the App Store's hidden gems, as well as kill some spare time.
Apple Arcade is Apple's monthly mobile subscription service that grants you access to a dozen games, ad-free, for £4.99 a month. New subscribers can also get a one month free trial. I've found it to be a great way of discovering new, smaller titles to sink my teeth into, and have been impressed with just how many great games there are to try. So whether this is your first visit or you're a regular subscriber, here are 15 of the best Apple Arcade games to play right now!
---
Dead Cells+
Genre: Roguelike/Metroidvania
Developer: Motion Twin, Evil Empire
Dead Cells is one of those games that I see and hear everywhere. Yet, I've always overlooked the "roguelike metroidvania" platformer in favour of something that looks a little less tricky. What a mistake that was, because Dead Cells is a gorgeous platforming frenzy, with procedurally generated levels that change upon each death.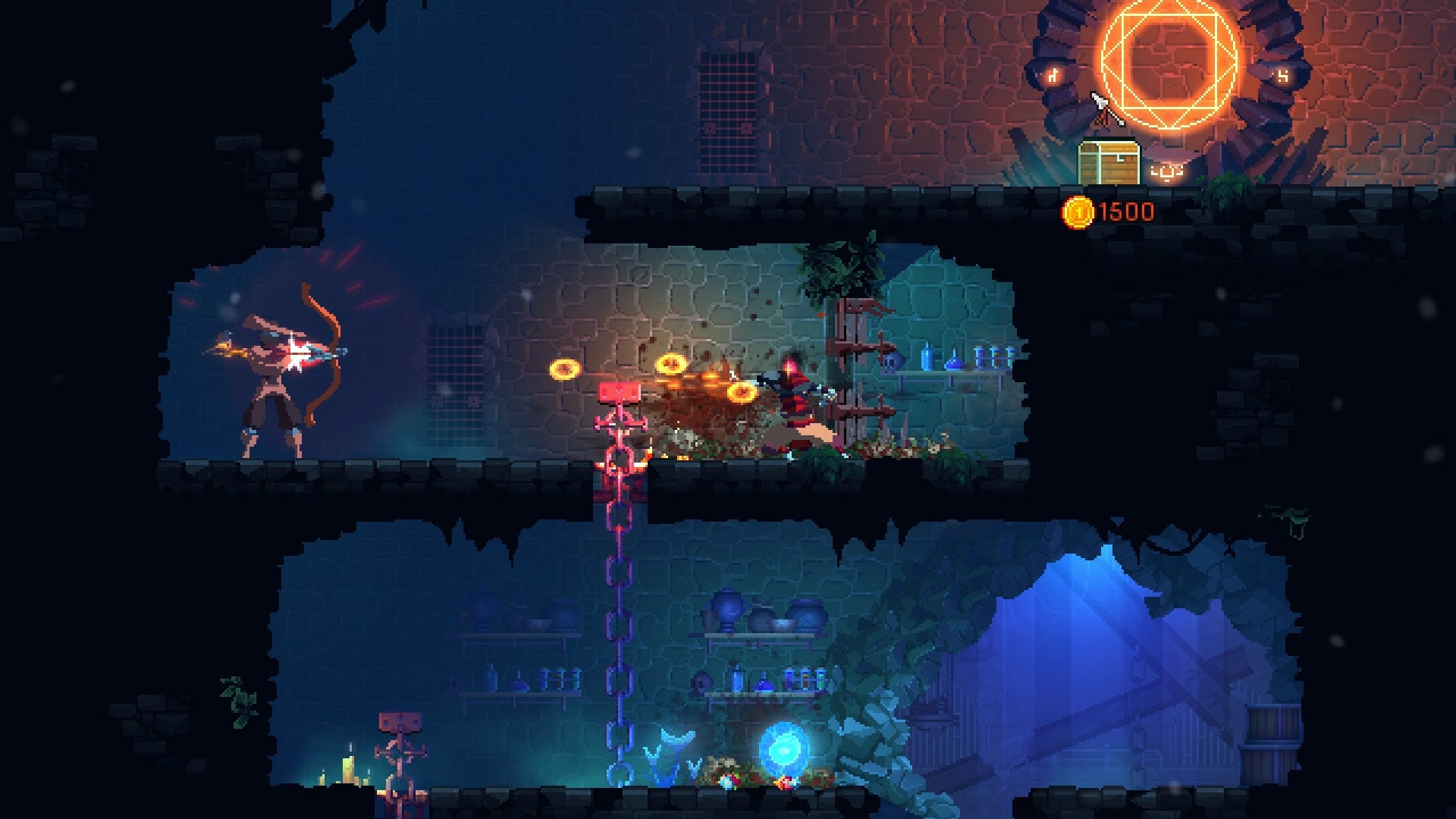 It's incredibly refreshing for a mobile game to maintain a similar level of quality as its console counterpart, and this is one of Apple Arcade's many gems that you'll keep coming back to.
Fantasian
Genre: RPG
Developer: Mistwalker
Fantasian is a solid RPG experience on mobile, and will provide you with a classic Final Fantasy fix of sorts, without actually playing one of Final Fantasy's various mobile titles.
In fact, the games come to us from Mistwalker, an independent studio founded by Hironobu Sakaguchi. Sakaguchi just to happened to create the Final Fantasy series and directed Final Fantasy I to V, so you know it's bound to be good.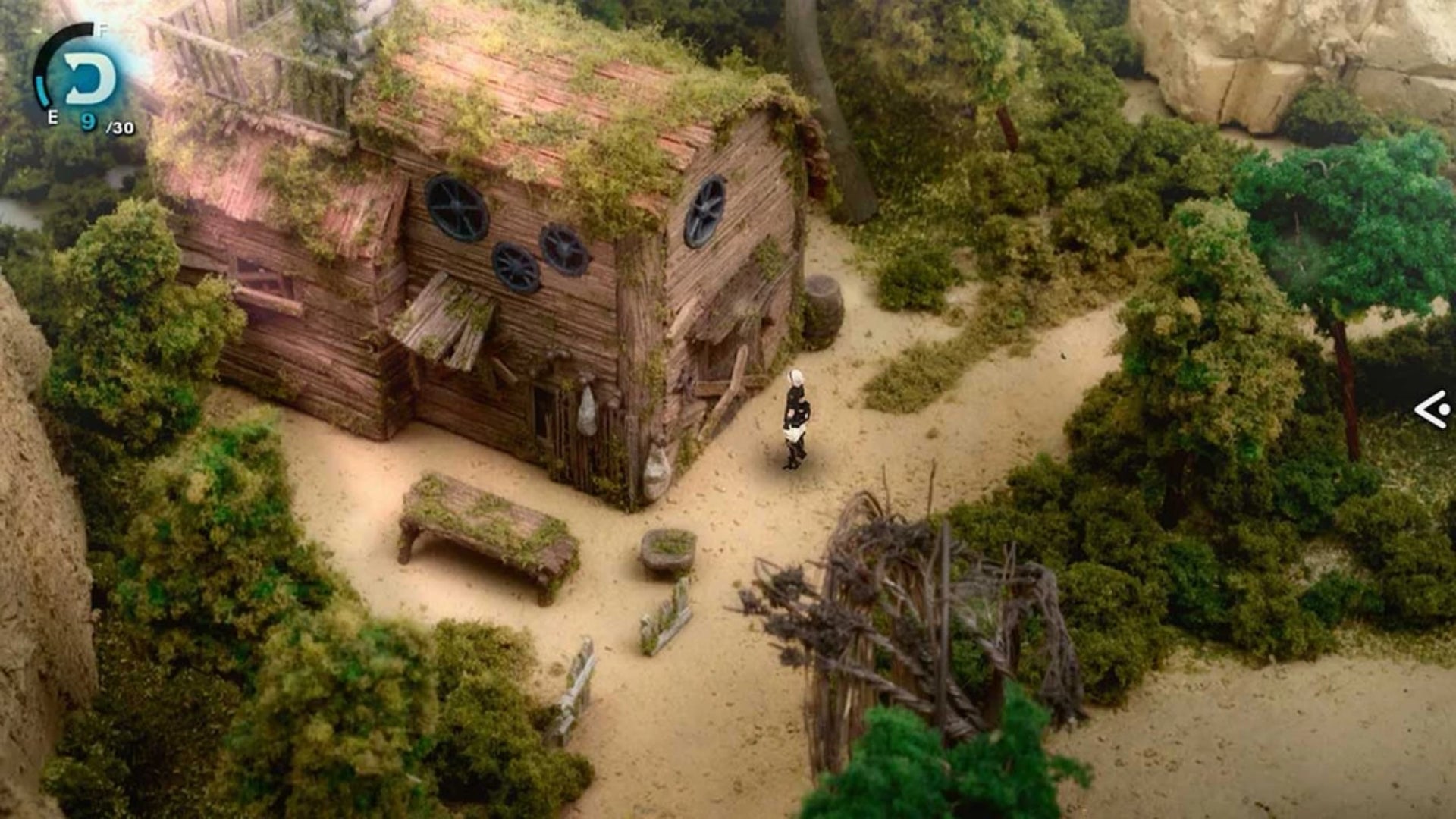 What actually makes Fantasian stand out among the crowd is its backgrounds, which are made up of real, hand-built dioramas. As you advance with the game, your character gets to explore these interesting domains, and it shapes up for an incredible visual experience on mobile.
NUTS
Genre: Adventure/Simulation
Developer: Joon, Pol, Muutsch, Char & Torfi
NUTS is a small game with an eye-catching visual style that makes it feel incredibly unique. The premise is that you're a wildlife photographer trying to snap some shots of endangered squirrels; surveilling squirrels isn't the easiest thing to do, but what makes this game so interesting is how the story unfolds.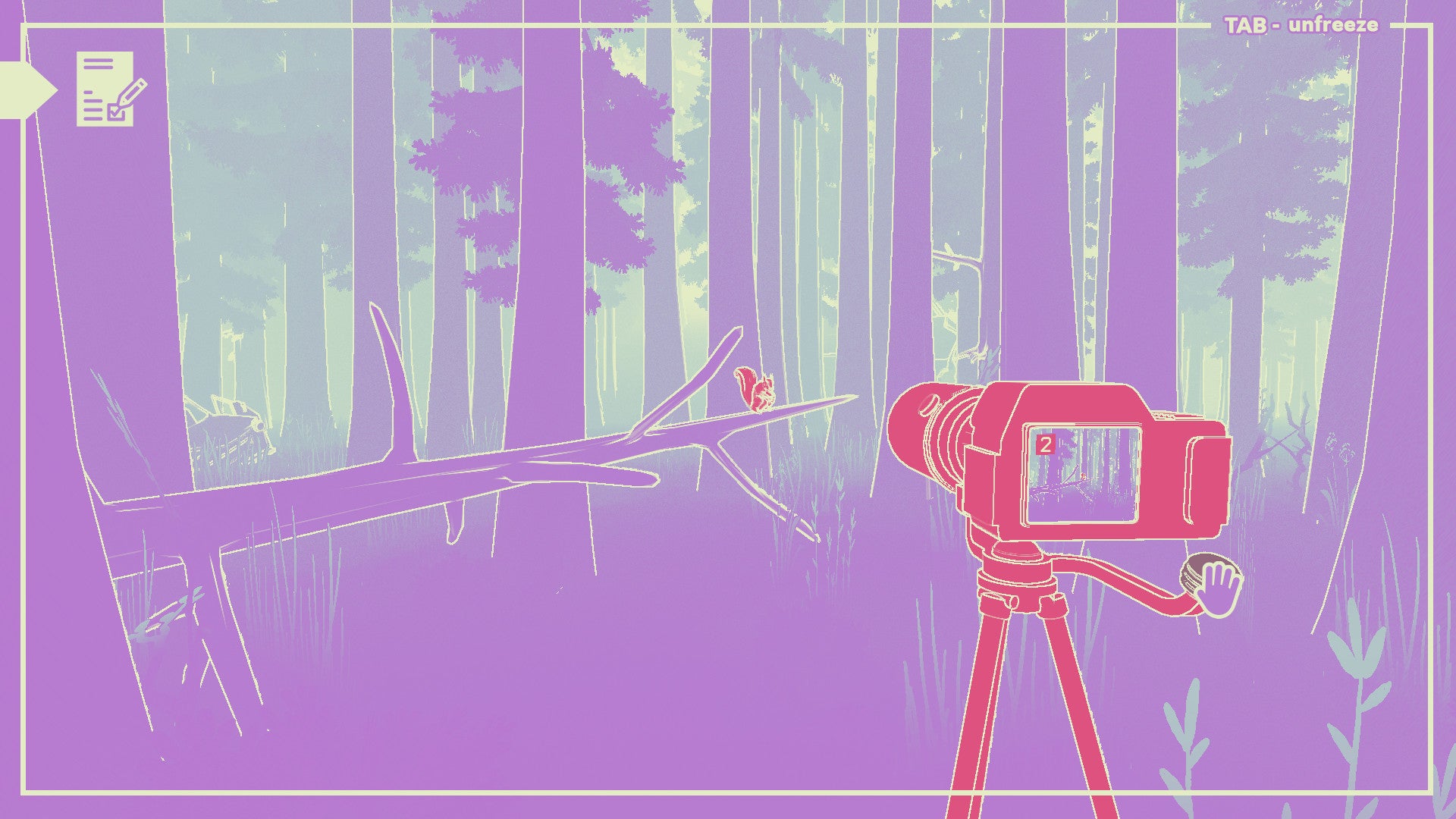 Before you dismiss this one as 'boring', go ahead and give it a go because things get strange. Trust me.
Disney Melee Mania
Genre: Action
Developer: Mighty Bear Games
If you've ever wanted to see your favourite Disney and Pixar characters battle it out, now you can, and on mobile. Disney Melee Mania is made up of 3v3 multiplayer matches, with the likes of Buzz Lightyear, Moana, Elsa, and more being among the roster of characters to choose from.
To keep things fresh, you're also able to rack up points that can be used to power-up your characters with various skills. Honestly, it's no Pokemon Unite, but it's pretty good.
Assemble with Care
Genre: Puzzle/Narrative
Developer: Ustwo Games
Assemble with Care is one of those games that desperately had me wishing the Nintendo Switch's touch screen was actually put to use more. The game makes perfect use of mobile touch screen, requiring you to carefully piece together various items to help the people of Bellariva, a fictional Spanish town.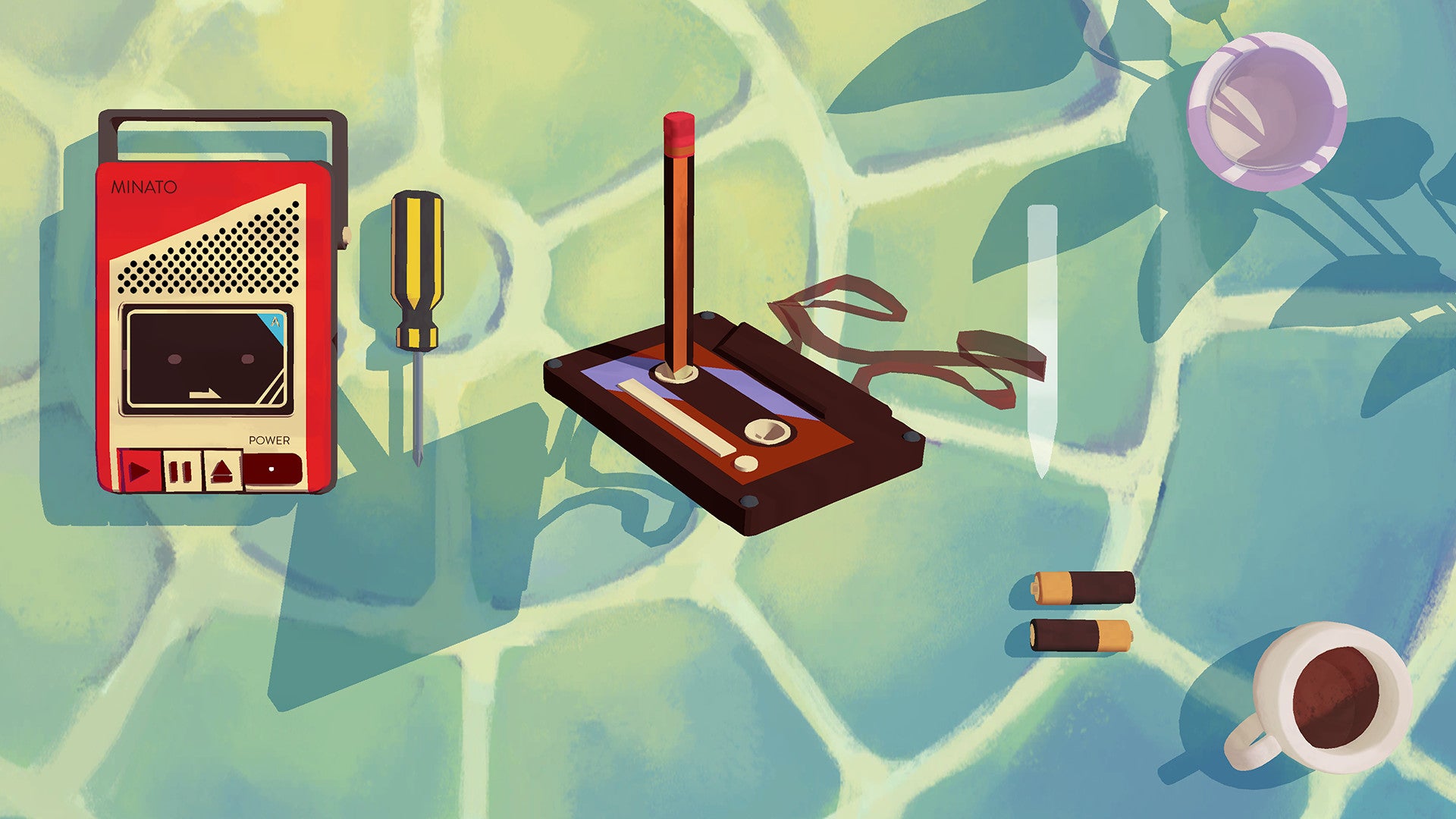 Between repairs, you'll learn the stories of your customers. Paired with a distinct visual style and wonderful sound design, this might just be the most therapeutic game on this list.
Monster Hunter Stories+
Genre: RPG
Developer: Capcom
Monster Hunter Stories+ is your way of getting a taste of Capcom's monster-hunting game on mobile, but don't expect it to feel like the full Monster Hunter Rise experience. Monster Hunter Stories+ features turn-based combat when battling, with the opportunity to befriend the monsters you meet, just like the other Stories spin-off games.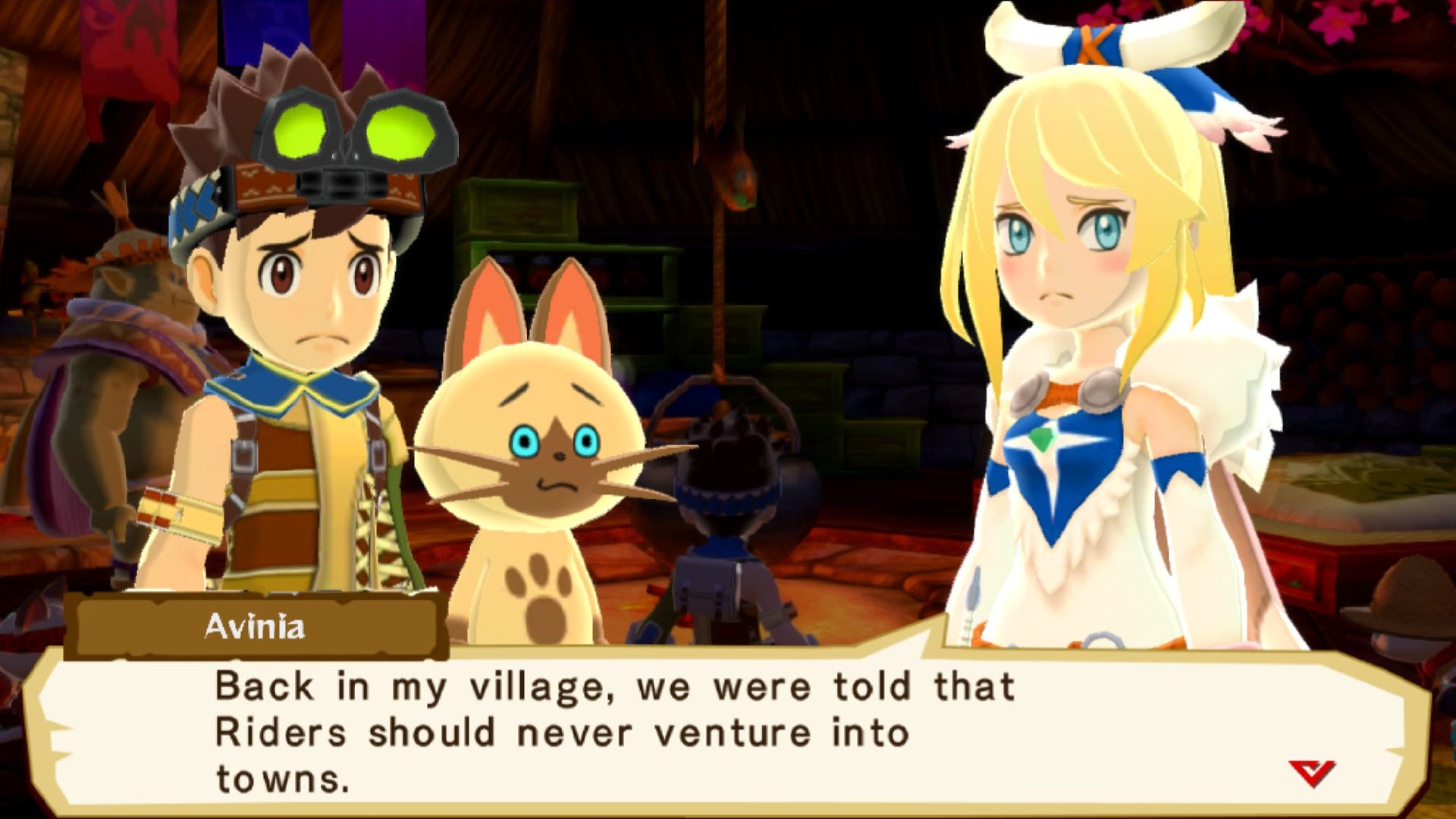 Go ahead and grab yourself some Monsties! Yes, that's short for monster besties, and yes, they're actually called that in-game.
Sayonara Wild Hearts
Genre: Action/Rhythm
Developer: Simogo
Sayonara Wild Hearts is one of the first games you ought to download when subscribing to Apple Arcade. This rhythmic action game has an outstanding, eye-catching neon visual style which, alongside its music, takes you on a journey that pulsates with life.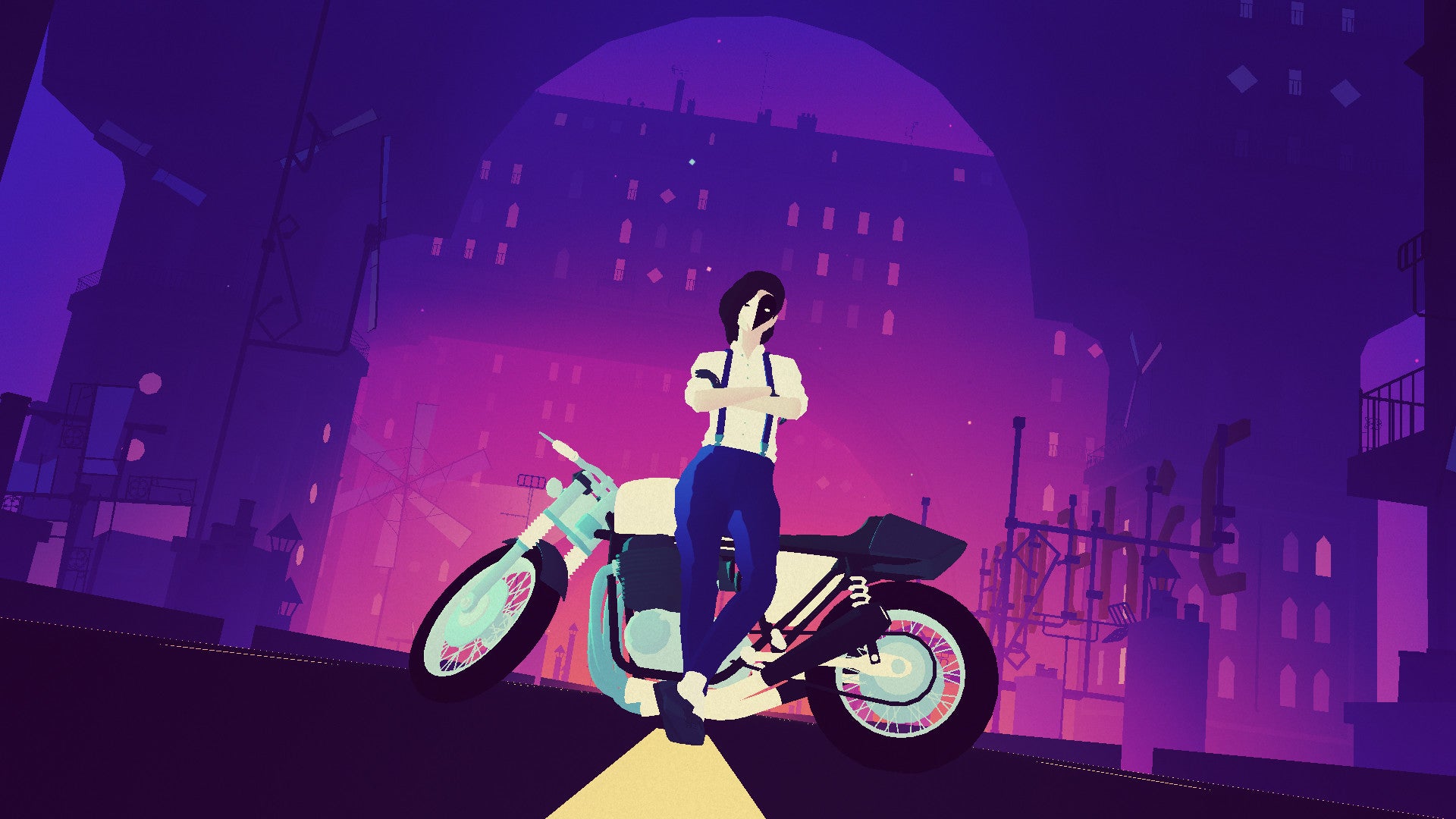 It's a fast-paced, engaging experience, so this game will require your full attention, and don't worry if you crash a few times. It's bound to happen, but persevere with Sayonara Wild Hearts and you won't be disappointed by the euphonious adventure you end up on.
Survival Z
Genre: Survival
Developer: Ember Entertainment
It's not quite Vampire Survivors or Project Zomboid, but Survival Z can scratch the same itch on mobile. Zombies are ravaging the earth as you know it, and in Survival Z, it's your job to rescue the remaining survivors while also not becoming someone's next meal.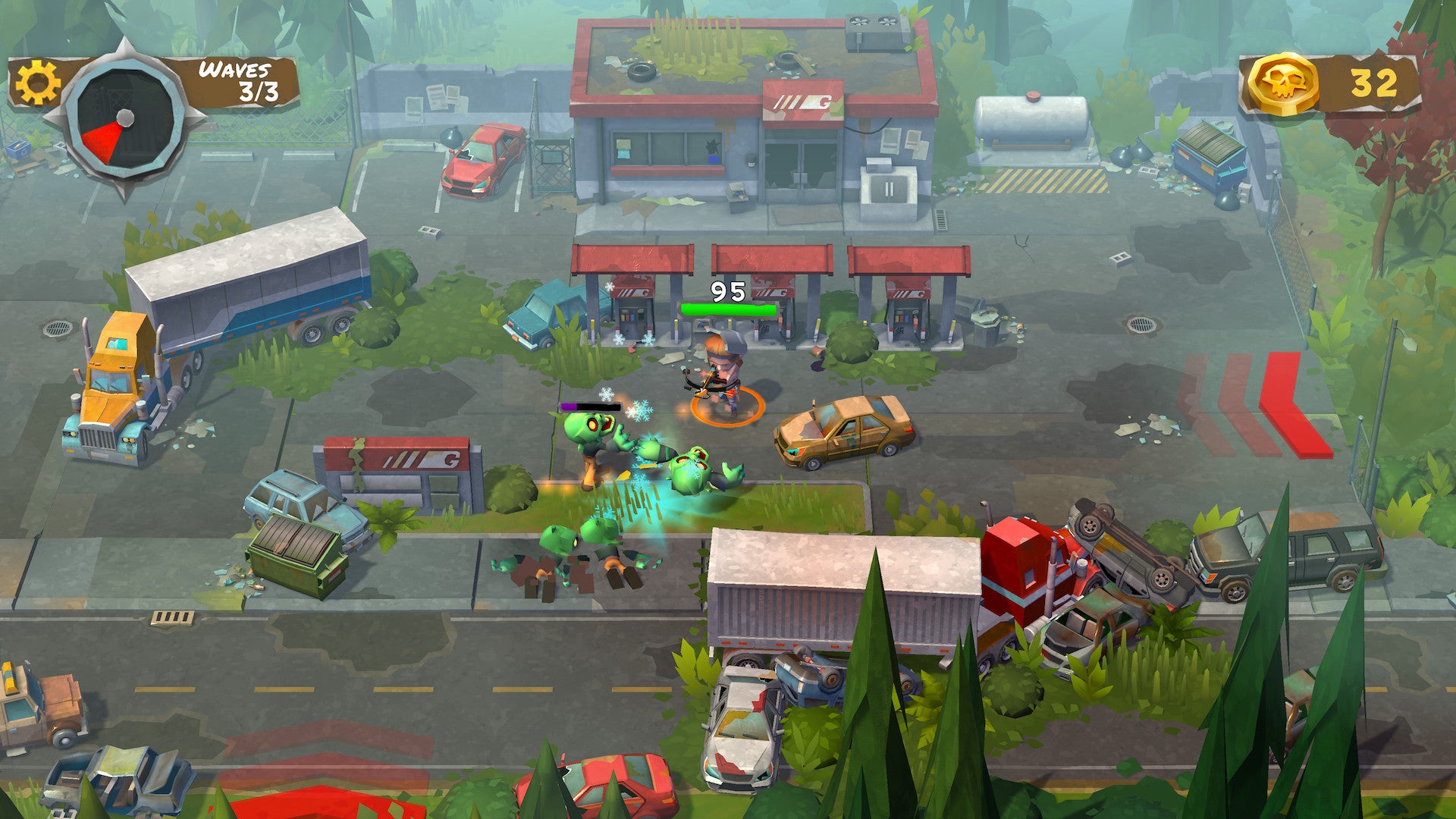 While actively taking on zombies and shooting their brains out, you'll be required to place traps, upgrade your equipment, and more as the game progresses. As is the case with many games like this, no single run is the same either, so there's plenty of replayability if you find yourself to be a big fan.
Wonderbox: The Adventure Maker
Genre: Adventure/Sandbox
Developer: Aquiris Game Studio
Wonderbox: The Adventure Maker is exactly as it sounds; you craft your own adventure! Fear not, however, if this seems daunting. Wonderbox has plenty of adventures for you to dip your toes into, but it also has the tools to make your own when you finally feel ready.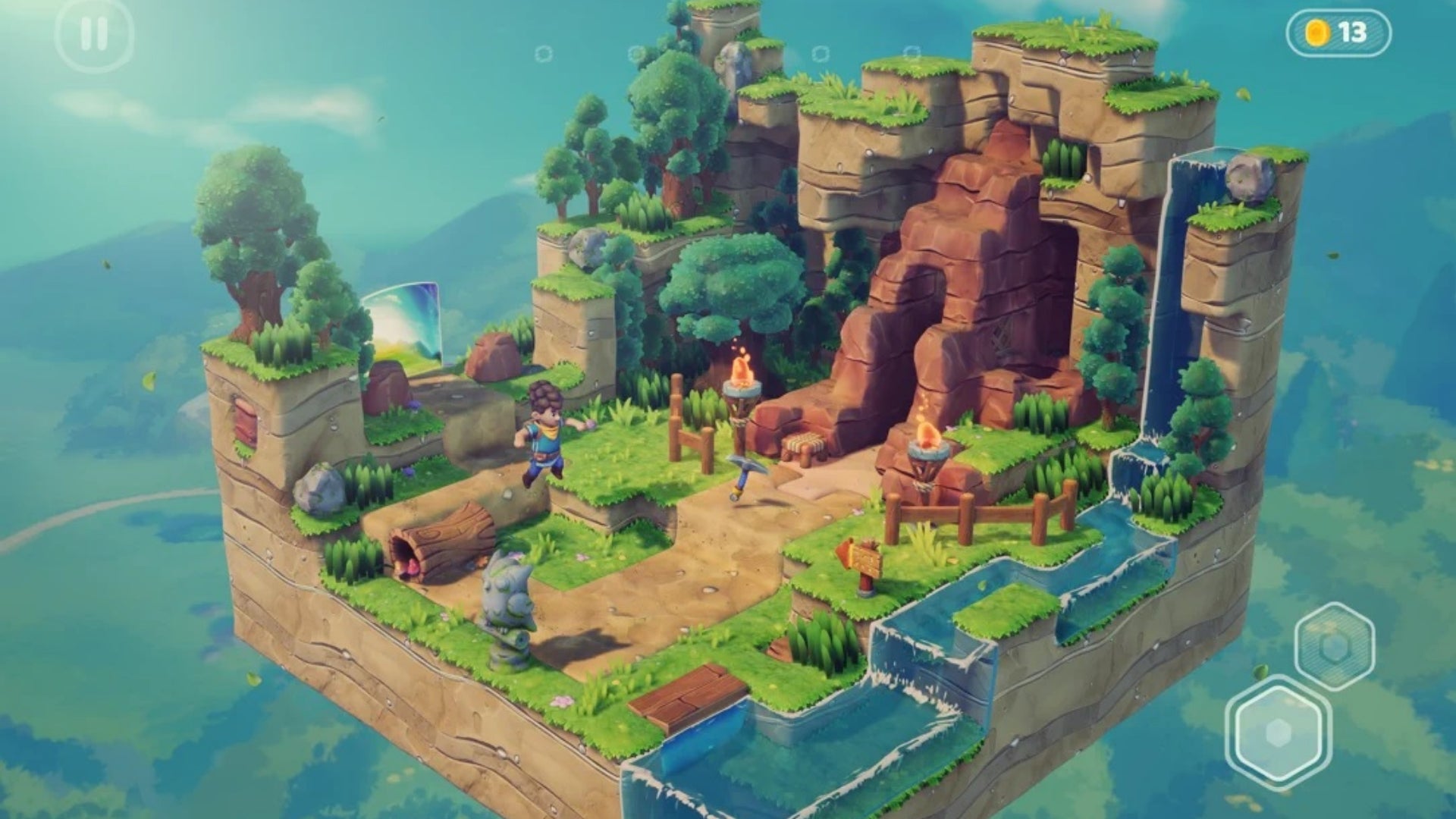 This adventure maker is simple and vibrant, and a genuine joy to play; employ the masters of magic and create your own school of witches and wizards, or build your own castle. You can even set up goblin raids, or build your own desert adventure. There are loads to choose from when it comes to Wonderbox, and that's part of why it's so great.
Exit the Gungeon
Genre: Roguelike/Shooter
Developer: Dodge Roll, Singlecore
Exit the Gungeon is a spin-off of indie roguelike classic, Enter the Gungeon, and follows the adventures of the Gungeoneers further as they ascend through dungeons via elevators and take on waves of ruthless enemies. For those of us who like dungeon crawlers, and a challenge, it's a must-play.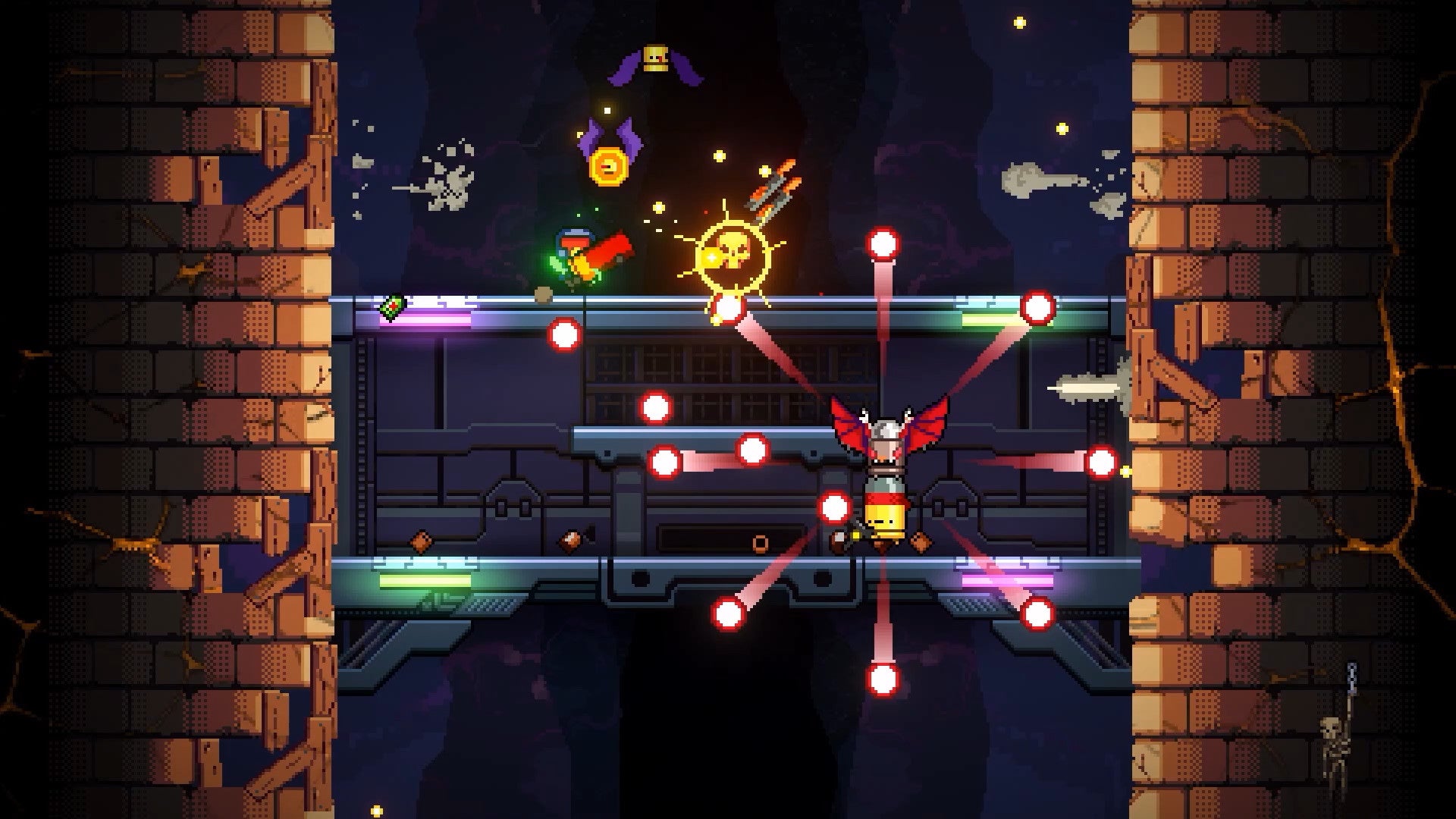 Both frantic and chaotic, Exit the Gungeon will keep you busy for hours at a time, and no run is the same. And believe me, there'll be more than one run that you scramble through. Much like Survival Z, there's endless replayability here if you find yourself addicted, which you likely will.
Skate City
Genre: Sport/Simulator
Developer: Agens, Room8
Sure, it's not Tony Hawk's Pro Skater, nor is it Skate 3. However, Skate City is the best skating experience on mobile, and it's free with Apple Arcade! With delightfully muted visuals, Skate City is all about perfecting your boarding skills while exploring iconic locations.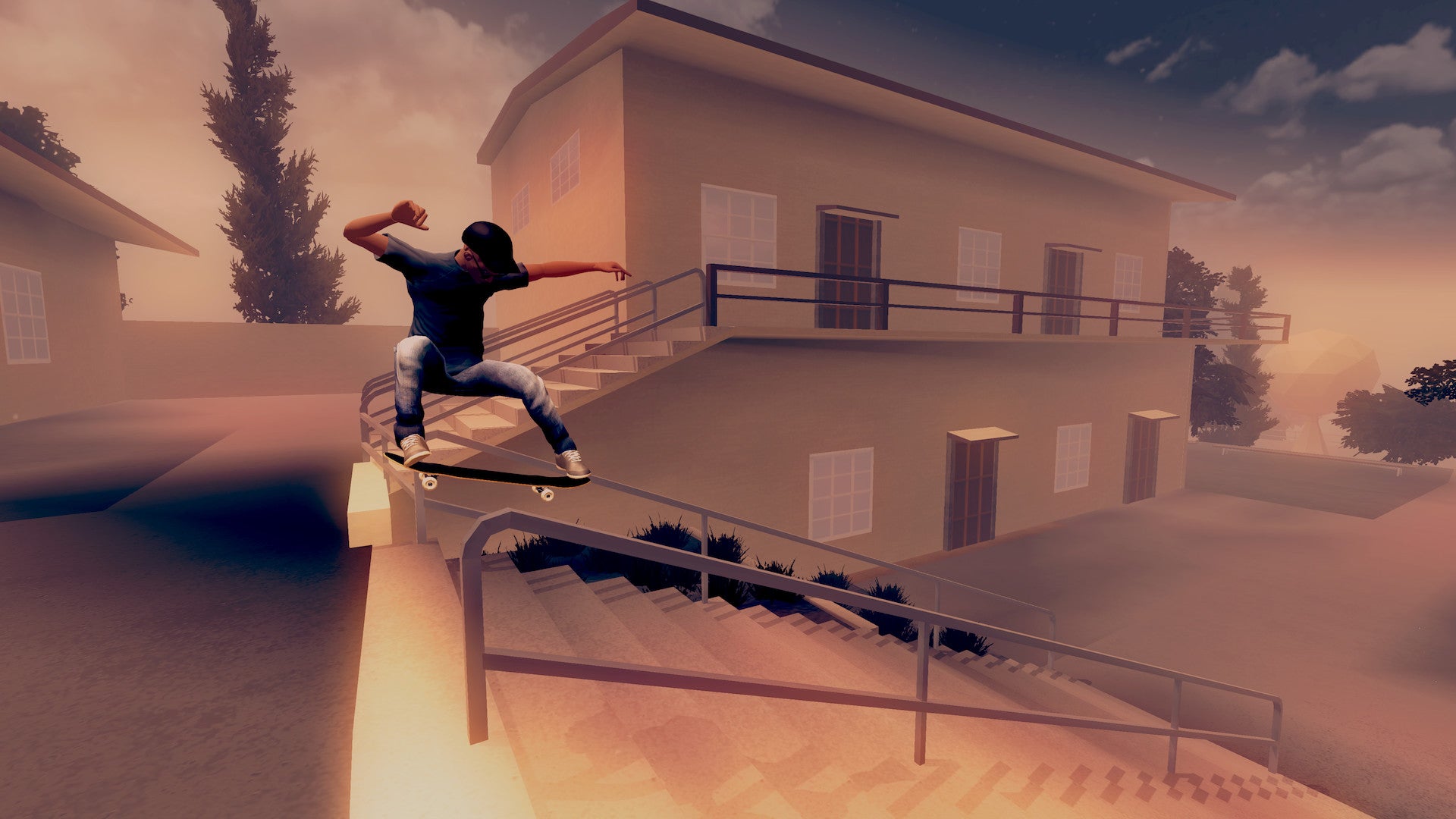 That said, it's relaxing too; in the endless mode, you can simply cruise along rather than trying out tricks, checking out Barcelona, Los Angeles and more. Even better, you can record your kickflips and ollies to show off on Twitter or wherever you choose.
What the Golf?
Genre: Sports (with a sprinkle of chaos)
Developer: Triband
What the Golf? is a golf game… in one way. In about a million other ways, it's just sheer chaos. At first glance, you'd think this is a cute golf game where your goal is to sink the ball around an assortment of courses.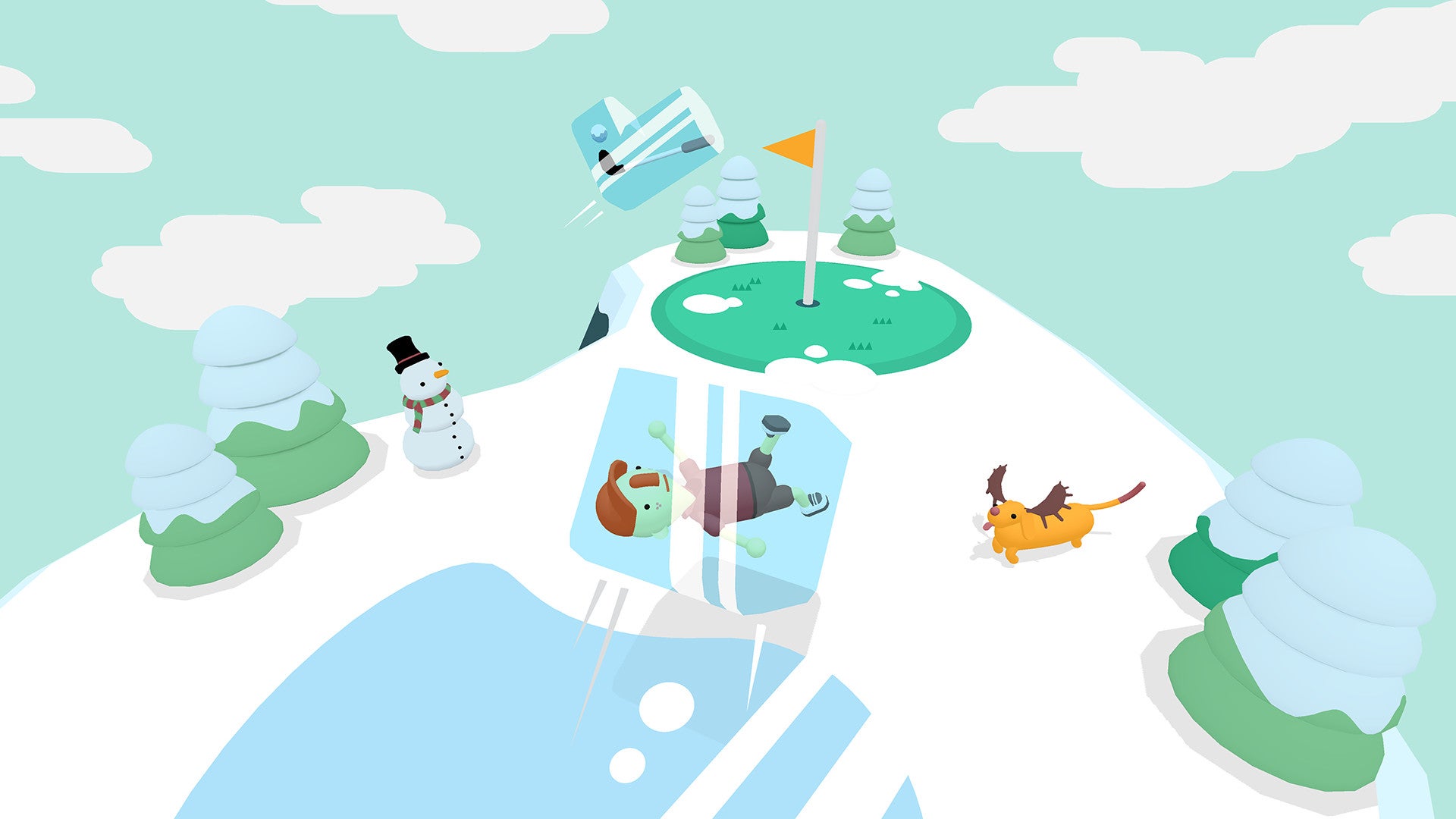 What the Golf? fulfils that criteria, but also adds to it, turning golf into a wacky assault course full of rumbustious surprises that are best discovered for yourself. I'll say one thing, though, and it's that your golf ball will not be the only thing soaring through the skies in this game.
Card of Darkness
Genre: Strategy/Puzzle
Developer: Zach Gage, Pendleton Ward, Choice Provisions
Having already played Really Bad Chess from Zach Gage, I was curious as to what his other Apple Arcade title, Card of Darkness, would entail. Then, when I found out that Pendleton Ward, creator of Adventure Time was involved, and this game became a must-play.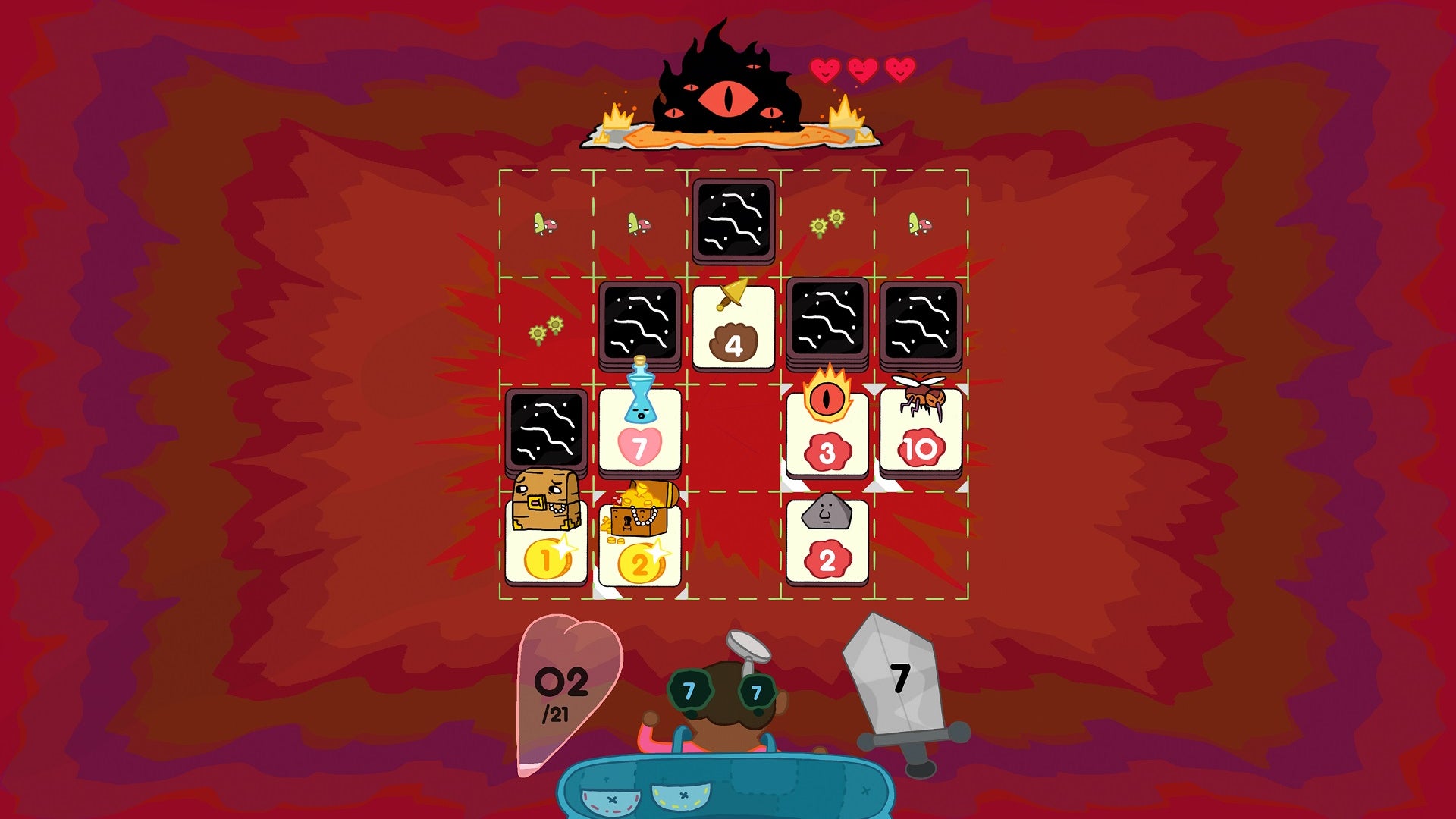 In Card of Darkness, you'll be presented with stacks of cards, To put it very simply, you must use these cards to create a path to the end of the level. There are a lot more complexities involved than that, which you'll learn as time goes on, and fortunately, Card of Darkness is incredibly easy to learn.
Mutazione
Genre: Adventure (but relaxing)
Developer: Die Gute Fabrik
Mutazione is the type of game I signed up to Apple Arcade hoping to find, and is one of the reasons I'll keep hold of my subscription a while longer.
This indie-adventure will have you gardening while meeting an array of unique characters, and while looking after your plants is the main goal of the game here, it's not what you'll walk away thinking about.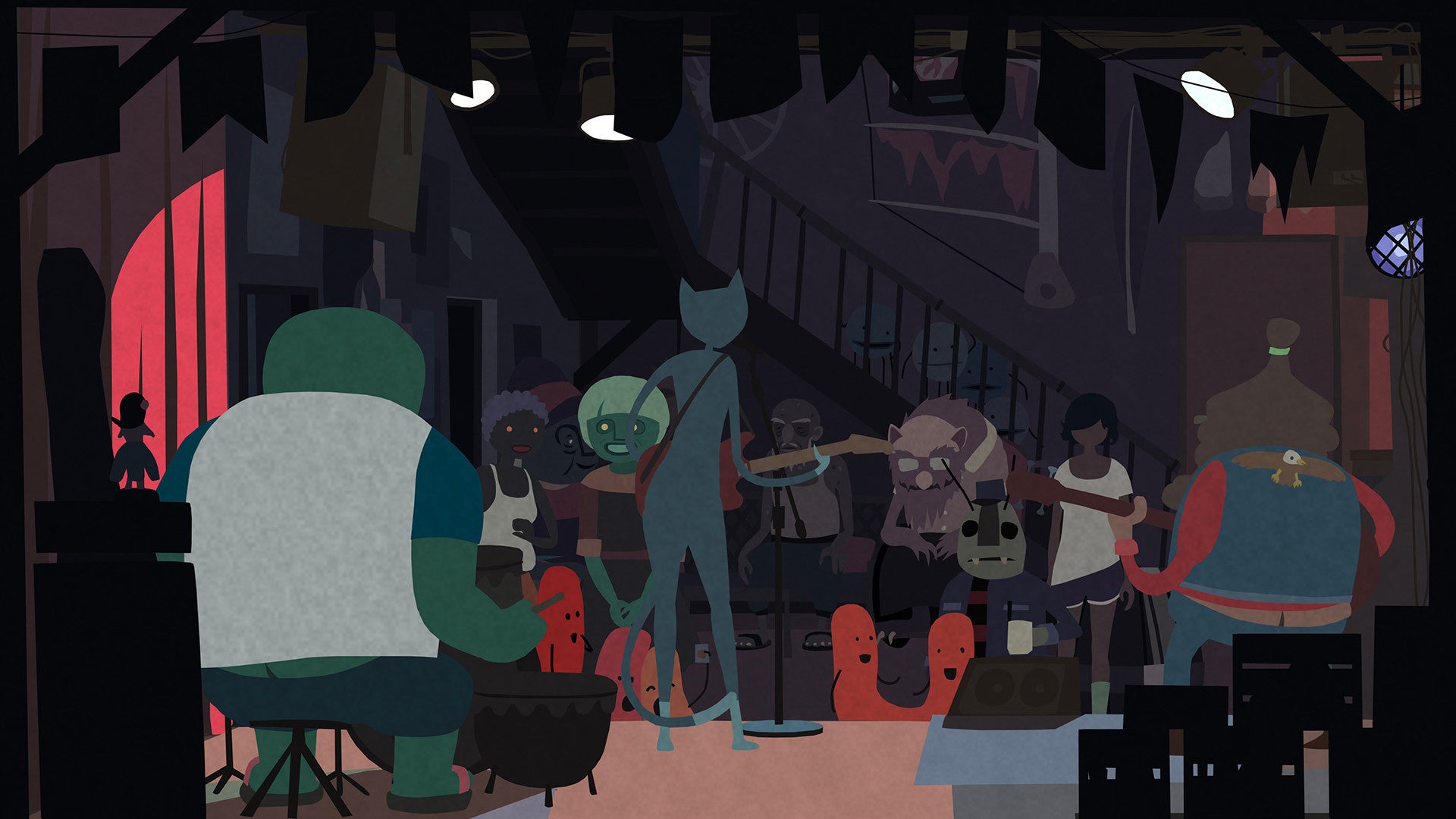 It's a slow game, but instead of becoming dry or boring, Mutazione is a relaxant, forcing you to slow down after a long day.
Oceanhorn 2
Genre: Action/Adventure RPG
Developer: Cornfox & Bros.
One glimpse of Oceanhorn 2, and you'll already be able to make a solid guess at what I'm about to say. Oceanhorn 2 is essentially The Legend of Zelda: Breath of the Wild on mobile.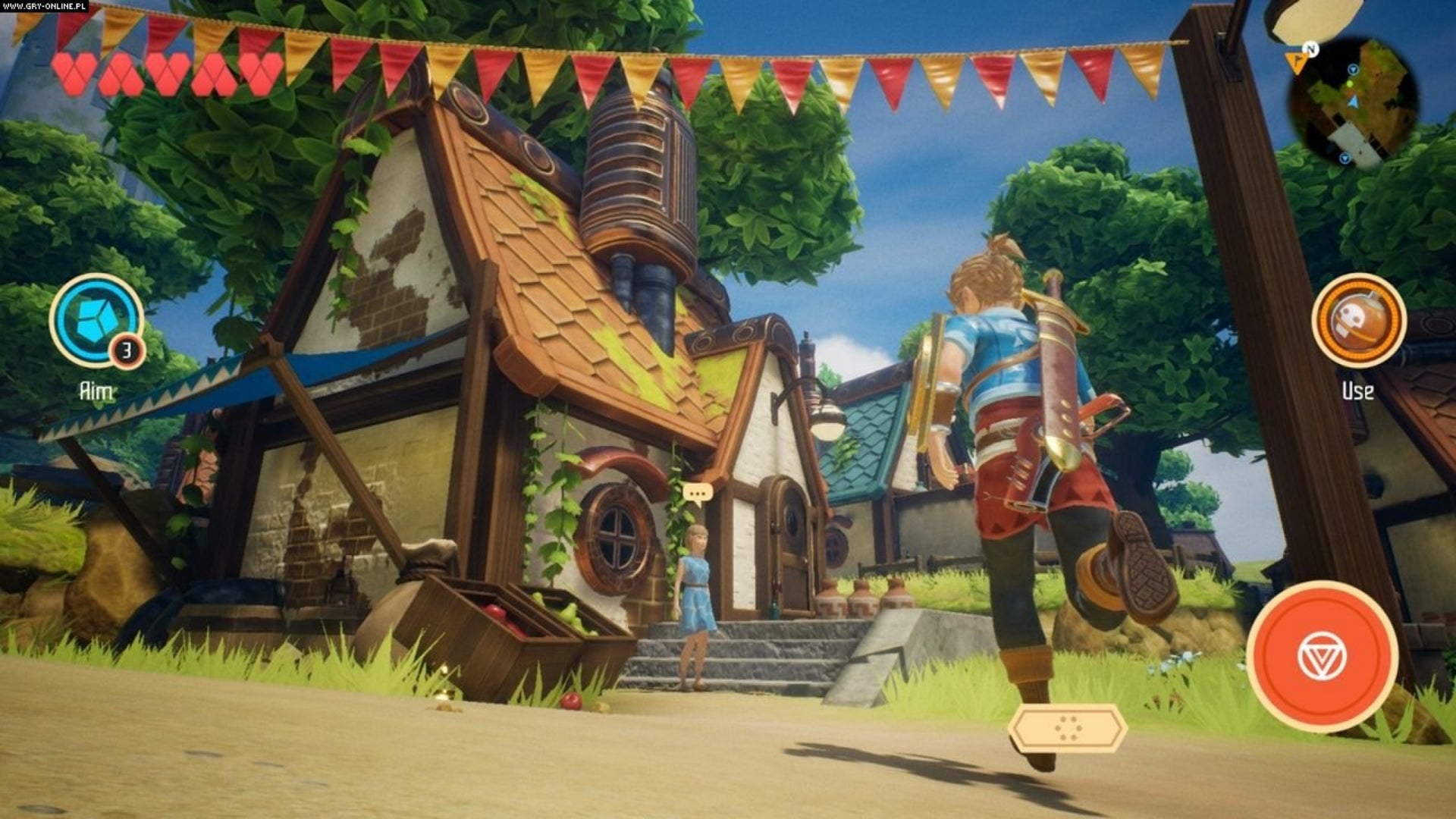 You don't need to worry about playing the first game, either. In Oceanhorn 2, you're a knight who must go about quests, battles, and even puzzles, as you try to save the world from its uncertain fate. Sounds a lot like Link's adventures, if you ask me.
Honourable Mentions
Temple Run: Puzzle Adventure, Fruit Ninja, Cat Quest 2, Crossy Road Castle, Hidden Folks, Pac-Man Party Royale, Cozy Grove, Wylde Flowers, Mini Motorways, The Last Campfire, The Pathless, Oregon Trail, Cooking Mama Cuisine, Don't Starve Pocket Edition, Goat Simulator+, GRIS+, Jetpack Joyride+, Layton's Mystery Journey+, LEGO Brawls, lumen, Outlanders, Bloons TD 6
That's it for the best Apple Arcade games, but for more titles to try, check out our guide to the best games on Xbox Game Pass, as well as the best Nintendo DS games.