Bayonetta 1 & 2 coming to Wii U October 2014, E3 2014 trailer here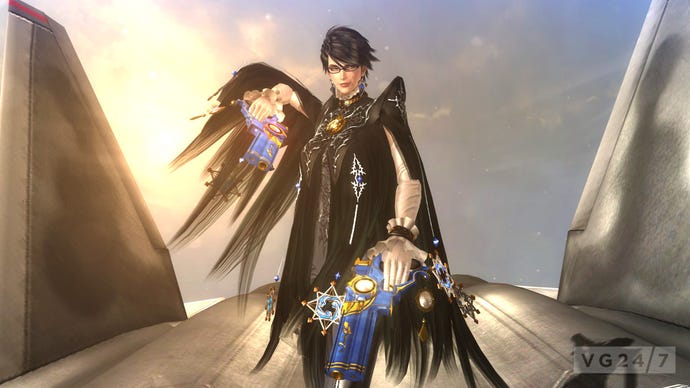 Bayonetta 2 received a new trailer during Nintendo's E3 2014, along with confirmation that the first game is getting a Wii U re-release.
The dual pack comes with Nintendo-themed content, like a Samus suit, collectible Mario coins and more. It's all looking rather difficult and crazy.
Just look at this:
The original Bayonetta will not be included with the eShop version of Bayonetta 2, per Destructoid.