EA confirms next-gen Battlefield reveal for this spring and gives update on development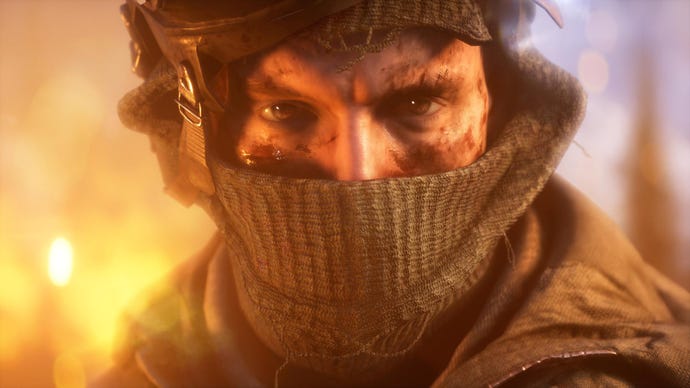 EA has talked a little bit about the next Battlefield game in development at DICE.
As part of EA's earnings call for the publisher's Q3 of FY2021, CEO Andrew Wilson revealed a few tidbits about the next Battlefield. The game remains on track for a holiday 2021 release, and will be revealed to the public this spring (March-June).
Wilson called the next Battlefield "a return to all-out military warfare," and reiterated that it's going to take full advantage of PS5 and Xbox Series X/S hardware. EA has yet to say, however, whether the game will skip PS4 and Xbox One entirely. He also once again said the game will introduce unprecedented scale to the formula.
"The next edition of Battlefield takes all the destruction, player agency, vehicle and weapon combat that the franchise is known for and elevate it to another level," said Wilson.
The good news is that, according to Wilson, development is moving along nicely, and the game is ahead of EA's internal milestones. Progress, in fact, is on track to match DICE's earliest feature complete ever.
"I can tell you now that the Battlefield team is doing an incredible job. They're way ahead of where they were in product - prior product cycles, on track for their earliest feature complete in franchise history," added CFO Blake Jorgensen.
Wilson was asked directly if EA is looking to offer a free-to-play entry point into Battlefield, similar to Warzone with Call of Duty, but sadly didn't offer a meaningful answer.
EA didn't reveal any specific details about the game's setting, tech, or even actual figures for player counts and map sizes. Presumably, much of that will be revealed over the coming months.