Awakening expansion screens from DAO reveal Anders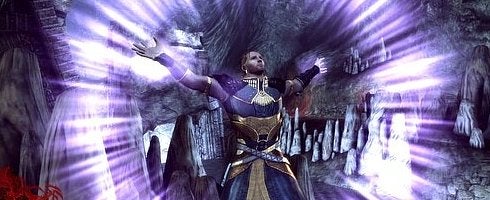 BioWare's released some new shots from its Awakening expansion for Dragon Age: Origins.
Posted over on Kotaku, the screens showcase the mage Anders who will be joining your party.
Apparently, he is a bit troublesome and maybe a bit bitter - you'll just have to find out for yourself when it's released in March.
Keep in minds that new followers will have an impact on the ones you already have.
Last week, a video focusing on the Queen of the Black Marsh in the expansion, and there was dragon in it.
You like dragons.