Assassin's Creed Odyssey won't Americanise Ancient Greece - Ubisoft cast as many Greek actors as possible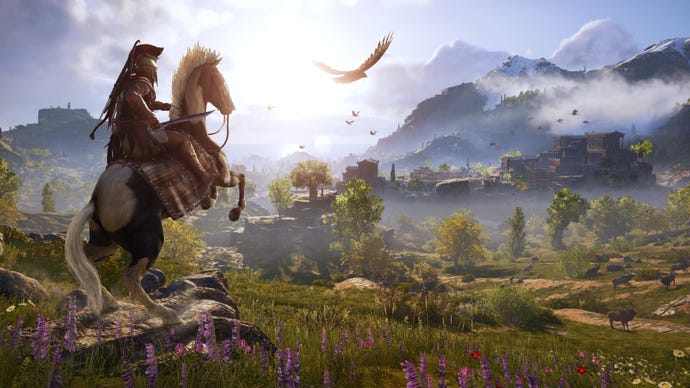 The world of movies has come under scrutiny in the past few years for whitewashing characters who aren't American. Assassin's Creed Odyssey is avoiding the same pitfall by using Greek actors for as many roles as possible.
Odyssey allows you to choose your gender at the start of the game, and that first choice decides which actor will be representing your main character.
If you choose Kassandra, your protagonist will be voiced by Greek actor Melissanthi Mahut. If you go for Alexios, your character will be voiced by Greek actor Michael Antonakos. It's true, neither of those actors are Nolan North or Troy Baker.
"What we tried to do was look for actors who are Greek or have Greek ancestry," audio director Lydia Andrew told me during E3. "We really felt like it was a nice opportunity for us to have a deep dive into the culture of Greece and obviously Ancient Greece.
"You can have a great actor who's great at accents, and that's fantastic, but you can also find great Greek actors and work with them too."
It's great to see Ubisoft really commit to its setting with a diverse and appropriate cast.