"You will soon like Layla as well," says Assassin's Creed Valhalla narrative director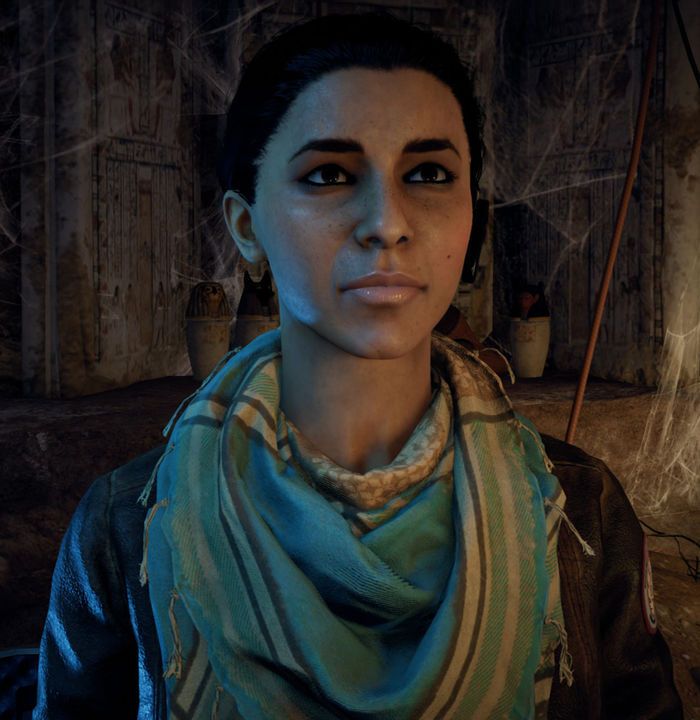 Assassin's Creed Valhalla narrative director Darby McDevitt recently stated that fans of the series will soon be given reason to like Layla again.

For those unacquainted with the overarching story of the Assassin's Creed series, Layla Hassan is a member of the Assassin's Brotherhood. She investigates Kassandra's memories in Assassin's Creed Odyssey, and later receives the Staff of Hermes from her after exploring the Lost City of Atlantis.
By the end of Odyssey, Layla becomes the "Heir of Memories," having used the Staff of Hermes to make contact with Aletheia.
Anyway, according to McDevitt, "[Fans] will soon like Layla as well." Check out the tweet below.
https://twitter.com/DarbyMcDevitt/status/1292127448835006464
"You will soon like Layla as well," McDevitt wrote in a response to a fan who said that they liked all of Assassin's Creed's women characters except for Layla. "This I swear."
The fan in question responded, mentioning that McDevitt has made a lot of promises to players ahead of Assassin's Creed Valhalla's launch later this year. McDevitt soon replied once again - check it out below.
https://twitter.com/DarbyMcDevitt/status/1292149577328582656
"The proper approach, I think, is not to ask yourself, Did I like every choice they made? but rather, Did they attempt something interesting?" wrote McDevitt. "We cannot please everyone all of the time. But we can show everyone that we put in the work and effort."
McDevitt is beloved among fans of the series, so players appear to be confident in his promises for Assassin's Creed Valhalla. Given how active he is in the community, he regularly offers hints and tempers expectations to offer a balanced list of what to expect from the series' next game, and so his promise to restore people's opinions of Layla has been received well by the majority of players.
In related news, the most recent Assassin's Creed Valhalla trailer, which was ostensibly tied to the game's soundtrack, offered us our first proper look at female Eivor. It also included a clip of the series' iconic hidden blade being used in a pretty unconventional way.
(Featured image source: Pinterest)